Twin sisters Danielle Grant and Kim Abraham have shared a birthday for all of their 32 years on Earth.
Now their sons will as well.
Grant and Abraham each gave birth to a baby boy on April 22 ― one room apart from each other.
Grant gave birth to 8-pound, 12-ounce Roman at 11:42 a.m. while Abraham delivered 9-pound, 12-ounce Aaron at 3:21 p.m.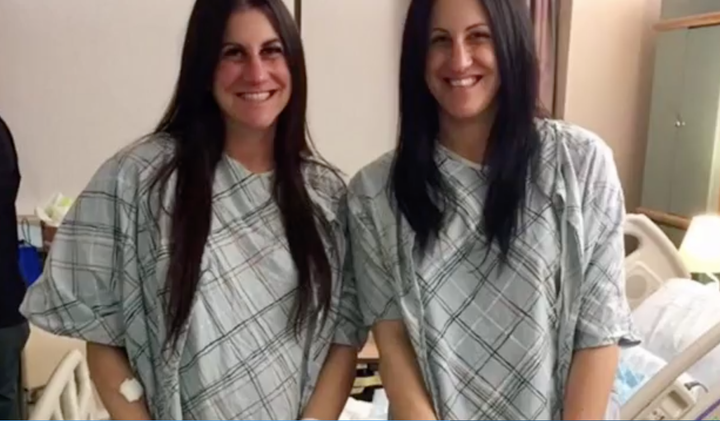 Growing up, the twins often wore the same outfits, but they insist they didn't plan to give birth at the same time.
"Total coincidence," Grant told the paper. "We both wanted babies, but we didn't think we would get pregnant the same time. This was not planned."
The sisters do admit doing a little orchestration on the birthday. Both women were overdue and their doctors gave them the option of scheduling their induction dates. They chose the same date.
Grant, who already has a 2-year-old daughter, but Abraham is a first-time mom.
Abraham quipped, "Listen, if I could have gone four hours earlier, I definitely would have done that."
Grant and Abraham plan to hold joint birthday parties for their sons and dress them in matching outfits.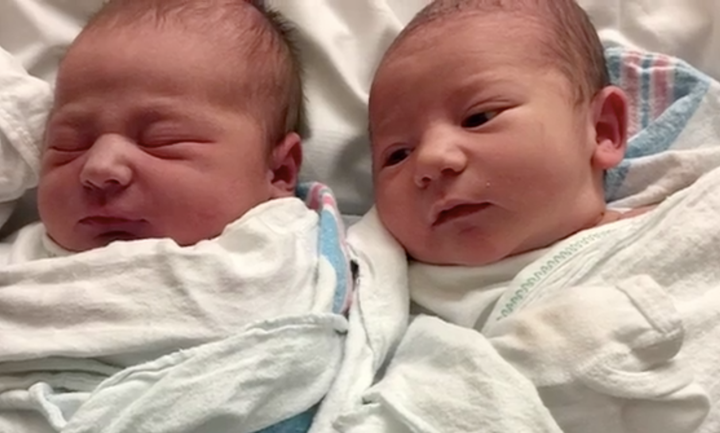 A mathematician at Brookdale Community College said the odds of twin sisters giving birth on the same day are roughly 8 in 100,000, according to PhillyVoice.com.
They were in different hospitals, though: Rodgers was in Denver while Mariuz was in La Jolla, California.
Wall's twins, Kyler and Kenadee, were born on January 11 and Bunker's pair, Kash and Jace, were born on February 13.
Related
Before You Go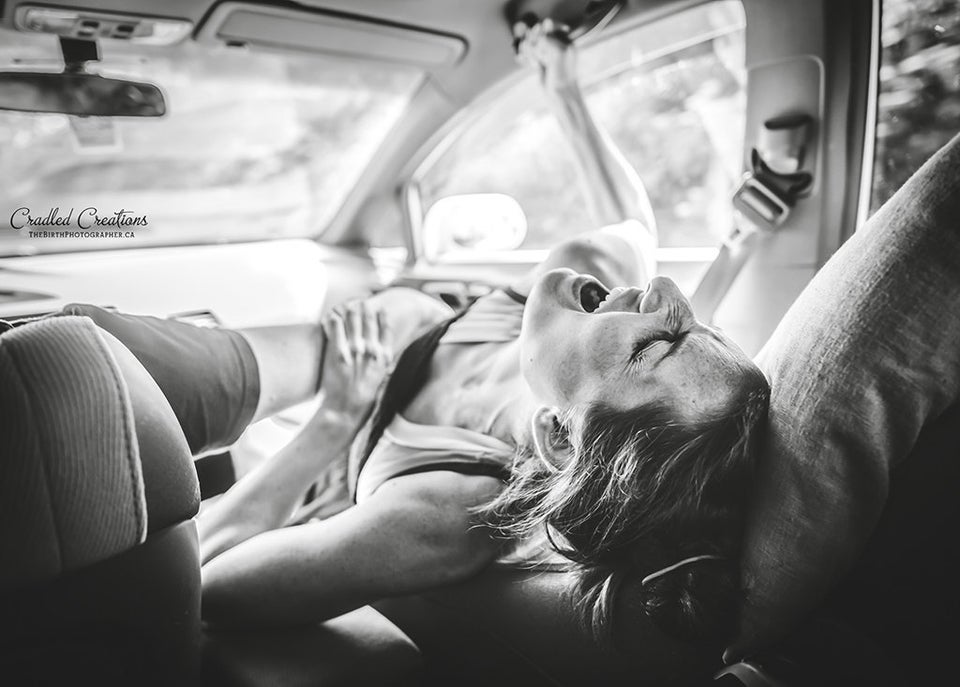 Best Birth Photos Of The Year