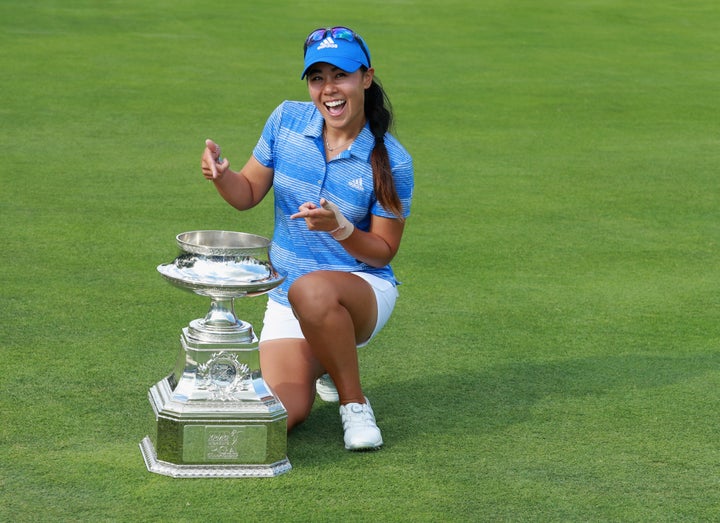 When championship-winning athletes are awarded their trophies, they usually put them up for display or show them off to friends and family. Some have been known to use their prize to help them imbibe.
Pro golfer Danielle Kang, who just won her first major championship this weekend, had something more delicious in mind.
After the 24-year-old won the KPMG Women's PGA Championship at Olympia Fields Country Club in Illinois on Sunday, she poured a bowl of pho, a Vietnamese noodle soup, into the top of her shiny prize.
The champion's brother, Alex Kang, shared a photo on Monday of the golfer enjoying her trophy soup on the night of her big win.
In a Wednesday interview with Barstool Sports' Fore Play podcast, Kang revealed that she and fellow pro golfer Michelle Wie, whom she sometimes refers to as a "sister," stole the trophy after the championship tournament and took it out for a night of celebration.
"Me and Michelle stole the trophy. 'Cause we weren't supposed to take it, so we ran off with it," Kang said. She explained that she wanted to spend time with the trophy on the night of her win, even though event organizers told her they would ship the trophy to her address later.
"Got some Asian crap going on, ate some noodles out of it," she told Fore Play. "There's nothing open that late at night so we gotta go get some noodles."
She added, "I had my caddies drink beer out of it, I ate noodles out of that thing, and then we had to return it."
If there's anything cooler than Kang slurping down a bowl of pho from a championship trophy, it's Kang and Wie partying with a championship trophy that also doubles as a bowl of pho.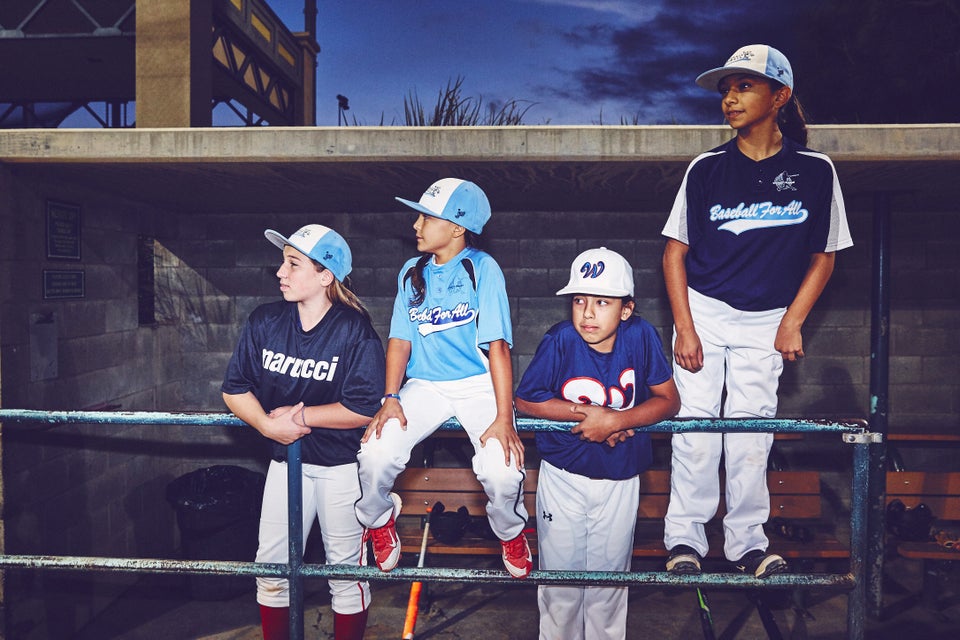 Empowering Photos Showcase Fierce Girl Athletes