Danielle Powell was close to getting her bachelor's degree when she was kicked out of her university for being gay in 2012, and now says the only way the school will transfer her credits to another school is if she agrees to pay $6,300. In response, Powell has launched an online petition to pressure the school to forgive the debt.
Powell was a student at Grace University in early 2011 when she began her first same-sex relationship. Up until that point, neither she nor her then-girlfriend identified as lesbian. When Grace, a religious university in Omaha, Neb., found out about the relationship through a spiritual adviser at the school, they brought Powell before a judiciary board to decide whether she should be allowed to stay enrolled.
"At that time, my family had no idea, so I had to come out to my family sooner than I would've wanted," Powell told The Huffington Post.
Michael James, executive vice president at Grace, told The Huffington Post that the Family Educational Rights and Privacy Act prevents them from discussing any student's particular case. But he did confirm the student handbook states that "Any student involved in sexually immoral behavior, including premarital sex, adultery, and homosexual acts, is at minimum placed on University probation and may be subject to a Judiciary Hearing."
Powell said the board asked her why she did what she did and whether she was remorseful, treating her, in her words, "like a sexual predator." The university ultimately decided in March 2011 to suspend her and not allow her to finish the semester. Powell said she was also told she now owed Grace just over $6,000 after an academic scholarship she'd been awarded was revoked.
Powell said that the university told her she could participate in a restoration program, involving counseling and regular church attendance, to get readmitted, but she would have to live off campus and could not stay overnight in the dorms. She began the restoration process in the summer of 2011, so as not to jeopardize work that she was afraid she might lose by transferring to another institution.
But shortly before the start of the spring 2012 semester, Grace decided not to readmit her because she was still dating women.
"They were doing a witch hunt," Powell said, "calling around to see if I was in a same-sex relationship."
James told Powell in a letter, a copy of which was provided to HuffPost, that she was being "deceitful" and said it would be "unethical" for the university to readmit her since it "would be impossible for the faculty of Grace University to affirm your Christian character, a requirement for degree conferral."
By October 2012, as Powell was looking into attending another college, she said she was told that Grace would only transfer the credits from her three and a half years if she paid a $6,300 tuition bill from the semester during which she was suspended for being gay. The university denies they have withheld her transcripts, but Powell said she's only been offered a student copy she cannot use to transfer.
James said anyone who withdraws before the semester is 60 percent complete will usually owe a balance, because federal law obligates Grace to return Title IV funds -- federal grants, loans and work-study funds -- on behalf of the withdrawn student. "Suspension or expulsion constitutes withdrawal," James said in an email.
"I feel that it's important that kind of discrimination should not happen towards an individual," Rogers said, adding that she wants to "shed light on Grace University's discriminatory disciplinary system."
The petition, launched over the weekend, already has more than 10,000 signatures, up from 2,500 on Monday afternoon.
"College was always kind of one of those things I never thought was an option for me because of my financial background," Powell said, noting she'd be the first in her family to get a degree. "It's something I've invested too much in to not finish."
This post has been updated to add additional comment from the university and clarify sourcing.
Related
Before You Go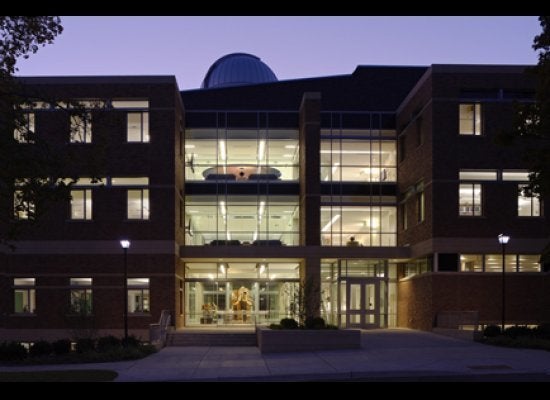 The Least-LGBT Friendly Colleges, According To The Princeton Review
Popular in the Community