A Texas man may hold the key to unlocking the mystery of what happened to his wife -- a mother of three who vanished six months ago, his mother-in-law said.
"I wish I didn't have that feeling, but I do," Dina Street told The Huffington Post. "I've felt this way since the day my son-in-law told us she was missing."
Danielle Sleeper, 33, according to her mother, had talked of divorcing her husband of five years, 32-year-old Austin Sleeper, before she disappeared in March. The family lived in Magnolia, Texas, a town about 40 miles north of Houston.
She had fought with her husband the night before she vanished, friends said. Volunteers have failed to find a trace of the missing mother during searches that Street said were conspicuously avoided by Austin Sleeper.  
"My daughter had not been sleeping with him in the same bed long before she went missing," Street said. "She was extremely upset because [Child Protective Services] had removed her two older children from her home because of an incident involving her husband. She knew her children would never be allowed back in her home and she was not happy."
Danielle Sleeper's two oldest boys, her mother said, are now living with their father. The youngest -- the only child she has with Sleeper -- is currently in Austin Sleeper's custody.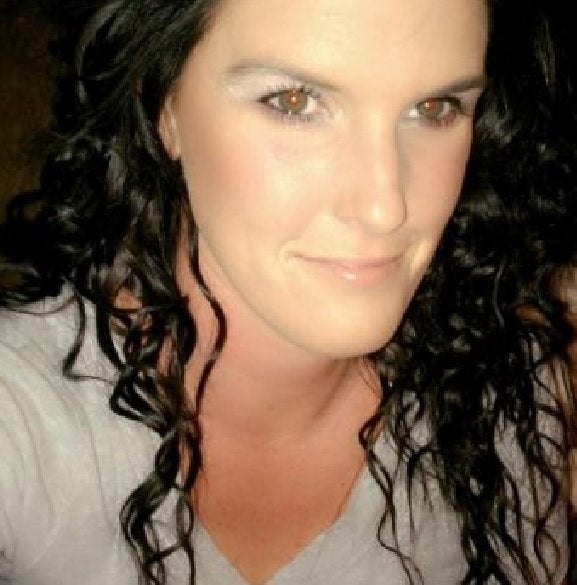 Lt. Brady Fitzgerald, a spokesman for the Montgomery County Sheriff's Office, said Austin Sleeper is neither a suspect nor a person of interest in his wife's disappearance. 
"I wouldn't say he's been cleared, but he's not listed as a suspect at this time," Fitzgerald said. "It's still an active case," he added.
Authorities have searched the couple's home and Austin Sleeper's truck, but Fitzgerald wouldn't reveal what, if anything, was found.
Austin Sleeper couldn't be reached for comment. His lawyer, Katherine Shipman, said she was unaware of any talk of divorce and said Austin Sleeper maintains he doesn't know what happened to his wife.
"This is the greatest tragedy that's ever happened in his life," Shipman said. "He vehemently denies any involvement in his wife's disappearance and asks for privacy during this time. It's excruciatingly difficult for him."
The sheriff's office confirmed to HuffPost on Thursday that Austin Sleeper faces criminal charges for "injury to a child." Because the case involves a juvenile, Fitzgerald wouldn't elaborate. 
Shipman acknowledged the charge, but said Sleeper claims innocence. 
Danielle Sleeper's friend, Meagan Smith, said Sleeper had been taking steps to leave her husband.
"Danielle said he had done some things and she was trying to come up with a plan so she could get back on her feet and get her own place," Smith said. "We were going to work on her resume and get it over to this place that was hiring, but then this all happened."
Danielle Sleeper was last seen by friends on March 22, when she left a cookout at Smith's home in nearby Waller County.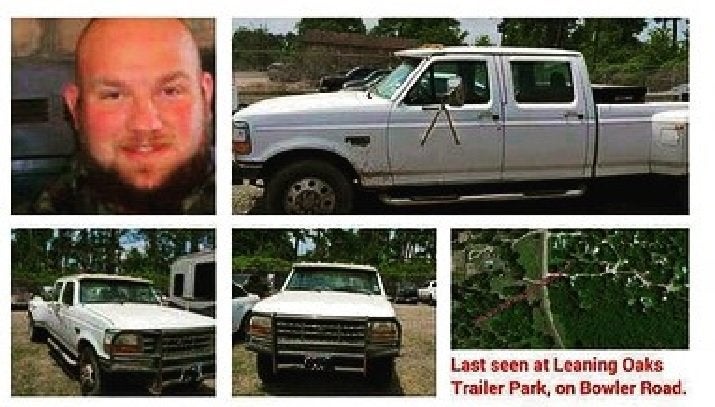 According to Smith, Danielle and Austin Sleeper arrived in separate vehicles, but left together in his truck at about 1 a.m.
"They got into a fight," Smith said. "She was going to spend the night with me because we were making plans to do things and he got all agitated and wanted her to go home. So we made plans to hang out later that day and they walked outside. You could hear yelling and then the truck doors slammed and they left."
Danielle Sleeper failed to meet with Smith later that day. She did not respond to text messages, and calls to her cellphone went directly to voicemail, Smith said.
About 12:30 p.m. that day, Smith said, Austin Sleeper picked up her fiancée and a neighbor to run some errands. He dropped them off about 5:30 p.m.
"He said he was going to go home and get Danielle and bring her back to get her car, but it wasn't even an hour before he came back," Smith said. "He had a friend drop him off. I asked him where Danielle was and he said she flaked out on everything and up and left. [He then] took her car and left."
Danielle Sleeper's friends and family were immediately concerned. Family members went to her home the next day to check on her.
"Austin said, 'Oh, Danielle didn't come home last night,'" Street said. "He was extremely nervous and agitated and didn't want to report her missing. My husband and daughter told him he didn't have a choice -- either he reported her missing or we would."
PHOTO GALLERY
Danielle Sleeper Missing
Street said the family's suspicions were heightened when they learned the couple's 3-year-old son was gone.
"Austin's mother, who lives seven hours away in Louisiana, had showed up and picked [the child] up," Street said. "He said he had texted her Sunday morning and asked her to come get him. She picked up [the child] and literally turned around and went back home. There was no reason for her to grab him and take him across state lines."
The Montgomery County Sheriff's Office said Austin Sleeper told deputies he hadn't seen his wife since the morning after the cookout. He said she was sleeping on the couch when he left and was gone when he returned home later that day, police said.
Street said she doesn't believe her daughter left on her own.
"Danielle is a very warm, caring person to her family, children and strangers," Street said. "My daughter is extremely close to us and her children. She would never, ever leave her children."
Danielle Sleeper's family members have helped organize several community searches in the Magnolia area and have mailed more than 8,000 flyers about her disappearance.
Street said Austin Sleeper has been noticeably absent during searches.
"He's totally, absolutely refused to talk and has put up no trespassing signs up on his property," Street said. "We have done numerous searches for her and he's not ever participated in any of them. He has shown no remorse about her missing -- none."
Shipman, Austin Sleeper's lawyer, said it's "not an accurate statement" that Sleeper hasn't helped search for his wife. Asked what her client has done to assist, Shipman replied, "I don't know exactly what to tell you. I'm in a difficult position here. He trusts law enforcement to do their job."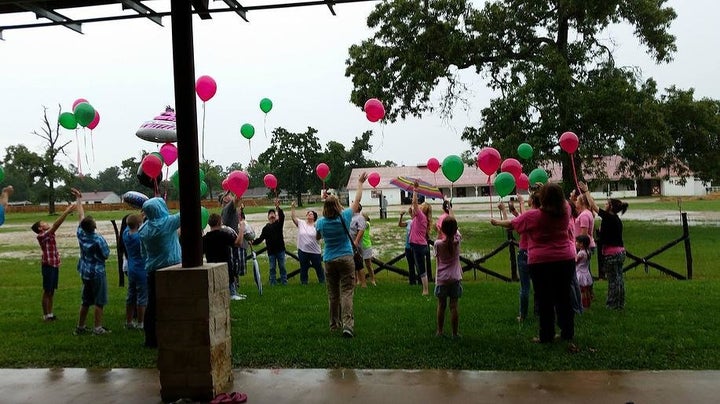 Street said she remains determined to find her daughter, but is losing hope she will be found alive. 
"She's out there somewhere and we need closure," Street said. "I just need to know where she is. Her children keep asking for her and they need to know where their mother is. I've got two girls and half of my heart is gone. It is the emptiest feeling and it's with me every day. When I wake up she's on my mind all day long and at night I can't sleep. We just want her found."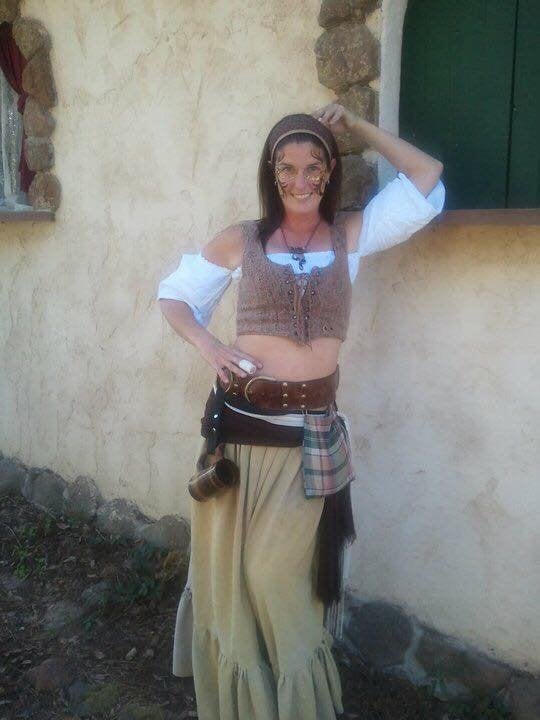 Danielle Sleeper is described as a Caucasian female, approximately 5 feet, 7 inches tall, 120 pounds, with shoulder-length dark brown hair and hazel eyes. She has a tribal tattoo on the top her left foot, a frog tattoo on the inside of her right ankle with the names Dylan and Colton, and a cross tattoo on her back with a red-orange-yellow fade.
She was last seen by friends wearing a black shirt, dark jeans, camouflage jacket with pink trim and a black belt with a silver buckle. Her husband said he last saw her wearing gray sweatpants and T-shirt. Her purse and cellphone are missing.
Anyone with information about Danielle Sleeper's disappearance is asked to contact Montgomery County Crime Stoppers, which is offering a reward up to $21,000 for information leading to the felony arrest of any person related to the disappearance, at 800-392-7867. Tip's can also be submitted via the Internet by visiting www.montgomerycountycrimestoppers.org.
Calling all HuffPost superfans!
Sign up for membership to become a founding member and help shape HuffPost's next chapter