Don't call it a comeback.
The legendary Danielle Staub will be returning to Bravo's "Real Housewives of New Jersey" for the upcoming eighth season, Us Weekly reported Wednesday. Andy Cohen remained coy when asked by the publication about Staub's return last month, saying they were in "discussions."
It's unclear whether Staub will be a full-time housewife or a guest, or if another housewife is exiting.
The move comes after Staub and Teresa Giudice ― whose infamous table-flip was sparked by her ongoing feud with Staub in Season 1 ― mended fences. The ladies did enjoy a yoga outing back in October ...
"Andy brought her up at the reunion, so it sparked something up inside me," Teresa told E! News. "So I reached out to her on Twitter and she responded. I asked her if she was into yoga and she said of course, so I said, 'Let's take a yoga class together.' So we did. Like I said, I've never had a problem with her, I would love for her to come back. My thing is, I said what I had to say and that was it. It never went beyond that."
Let's reminisce on all things Staub-related, shall we?
And there was "Real Close."
Daneille, we really can't wait to have you back.
Before You Go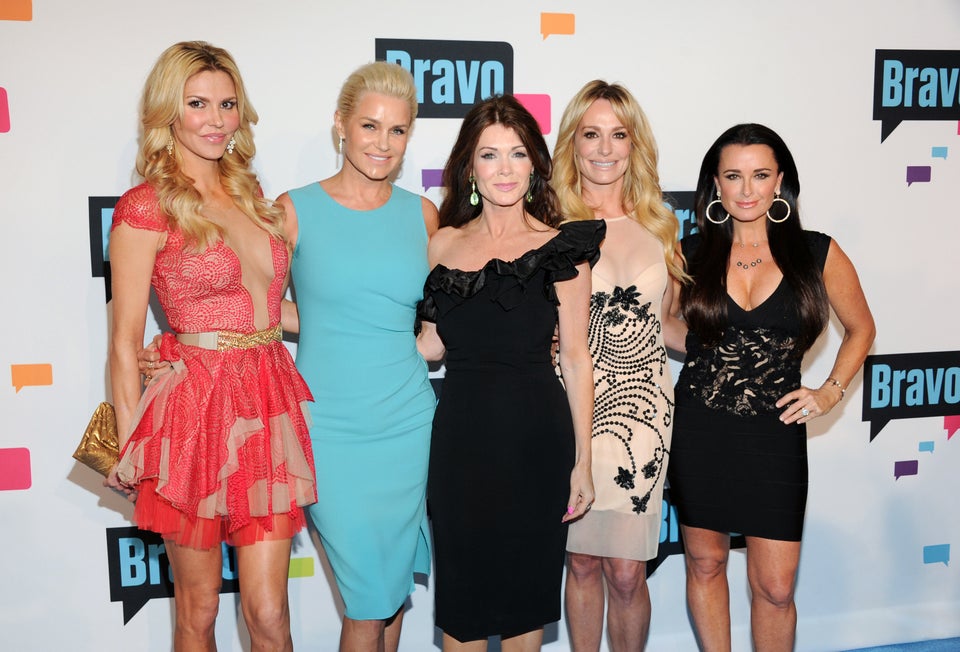 The Real Housewives
Popular in the Community