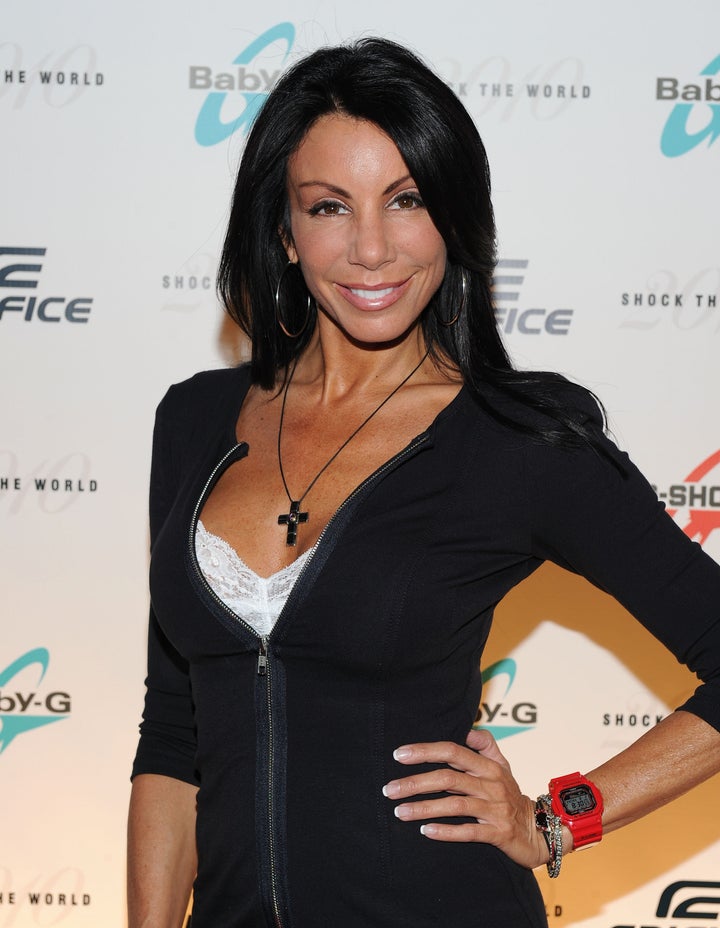 In 2009, 'Real Housewives of New Jersey' alum Danielle Staub was sued by ex-husband Kevin Maher for what he called defamation of character. They settled out of court, but now, E! Online reports that the two are headed back to court.
Last year, Maher sued for $5 million over Staub's allegations of terrible abuse during their one year marriage during the 1980's. Staub accused Maher of raping her on a bed of broken glass, inserting his handgun inside of her and playing Russian Roulette, and hanging her dog. Maher disputed all of the claims, and says that Staub is defaming him again in her memoir, 'Naked Truth.'
Maher is now suing publisher Simon & Schuster for printing what he calls are lies. "This time around, I don't have to prove anything. Simon & Schuster was warned back in February of this year that if they printed any lies about me we would sue," the suit says. In the book, Staub says that Maher, "had beaten Ms. Staub for hours like a crazed animal."
"One more thing, Danielle Staub is going to be one of the first to be deposed in this lawsuit," Maher told E! Online on Tuesday. "I guarantee that the worst day of Danielle Staub's life will be the day of her deposition, a day in which she will have to choose to either continue lying, and go to jail, or tell the truth, and I win."
For what it's worth, Maher made the same promise when they went to court last year.