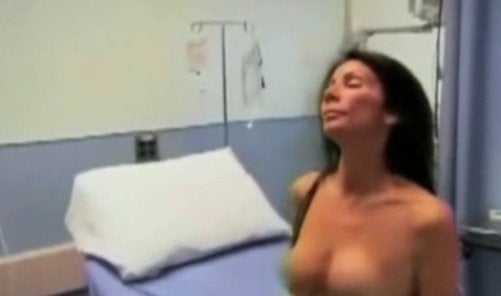 Danielle Staub's breasts went under the knife for the fourth time on Monday night's episode of 'The Real Housewives of New Jersey.'
"She was very upset with her breasts," her doctor, Michael Fiorillo told, Us Weekly. "Scar tissue formed around the breast implant and that makes the implants hard, cold and deformed...the right one was almost up by her neck!"
Danielle also had "scarring up by the nipple and all the way down," Fiorillo said. But she was pleased with the results of her breast revision, he said, and left with soft breasts.
Danielle's sex tape was shot last year, before the boob job revision. See stills here. She recently announced she has a girlfriend, singer-songwriter Lori Michaels.
Popular in the Community