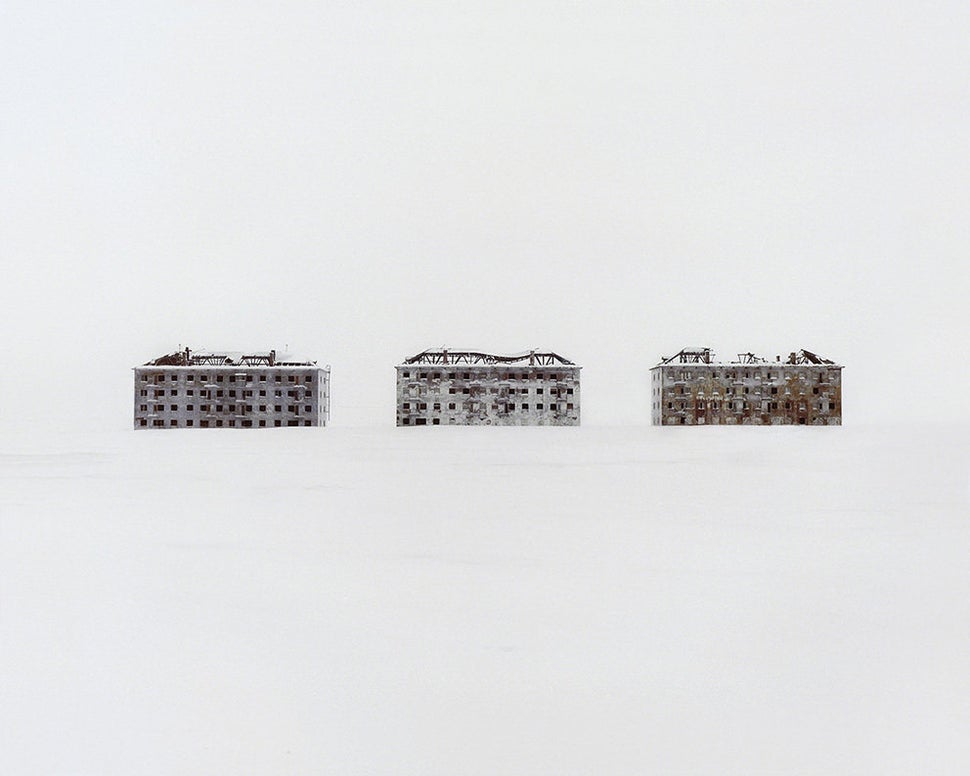 In his photo series "Restricted Areas," Russian photographer Danila Tkachenko captures the ruins of a future that never took off. His photographs feature abandoned nuclear stations, oil fields, former mining towns and military bases in the former Soviet Union.
"I travel in search of places which used to have great importance for the technical progress - and which are now deserted," Danila Tkachenko writes on his website. For "Restricted Areas" --which earned him the 2015 European Publishers Award for Photography -- he traveled through his native Russia, and photographed what he describes as "secret cities that cannot be found on maps, forgotten scientific triumphs, abandoned buildings of almost inhuman complexity." 
He captures the vestiges of the fall of the Soviet Union, a superpower that dreamed of conquering the world, from ocean to outer space. Today, all that remains of this "perfect technocratic future" is wreckage, shrouded in silence. 
Tkachenko worked on the project during the winters of 2013 and 2014. He captured objects swaddled in fog and snow, and was careful to shoot only in weather conditions that amplified a sense of obscurity and absolute silence. "I wanted to create a certain distance for the spectator. It is a symbol of emptiness, as if nothing exists apart from these objects," the photographer told BBC Culture. 
"Better, higher, stronger -- these ideals often express the main ideology of the governments, for these goals they are ready to sacrifice almost everything," Tkachenko writes. "Any progress comes to its end earlier or later, it can happen due to different reasons -- nuclear war, economic crisis or natural disaster. For me it's interesting to witness what is left after."
Tkachenko, who was born in 1989 in Moscow, has received a number of awards for "Restricted Areas," including 30 under 30, Magnum Photos, Emerging Photographer Fund Grant, Foam Talent, CENTER Choice Awards and the  lacritique.org Award.
"Restricted Areas" will be on view at the Galleria del Cembalo in Rome, Italy, until February 13, 2016.
This post first appeared on HuffPost Italy and has been translated into English.
PHOTO GALLERY
Amazing Photos From The NYPL Public Domain Collection
Calling all HuffPost superfans!
Sign up for membership to become a founding member and help shape HuffPost's next chapter