Özlem Cekic was one of the Danish parliament's first female Muslim members. The former politician has found a unique way of responding to the hate mail she claims to receive on a weekly basis ― she offers to meet her trolls over coffee.
During one of these conversations, Cekic sat down with a man named Stefan, who reportedly called Cekic and other Muslims "vermin" and "carrion" in a Facebook message ― but insisted that he's "really not racist."  
"You wrote, 'I hate everything you and your kind stand for. We want a world without Muslims. A peaceful world without you pigs destroying our values,'" Cekic said.
"It was meant as an eye-opener," Stefan responded. "I believe that you are resistant to the facts and don't respond to what is actually about to happen. I'm really just a concerned citizen who can see the changes happening in our society."
"When people come here from abroad who are unable to behave in the right manner, at some point you will see the common Danish citizen become really really angry," he added. 
As an immigrant to Denmark herself, Cekic found some of Stefan's remarks difficult to stomach. At one point during the hour-and-a-half conversation, Cekic got up from the table the two were sitting at and left the room in tears. But she came back to the table.
"The problem is that the distance between us grows because everyone points out the differences. But there are also similarities that tie us together," she said. 
"How can we sit here one meter apart and still be so far apart from each other?" Cekic added. "I'm sitting here thinking it's crazy you think you have the right to talk like that just because I'm Muslim." 
Earlier in the video clip, which has since gone viral online, Stefan argued that his views were not racist.
"I'm really not racist. I'm the opposite," the man said.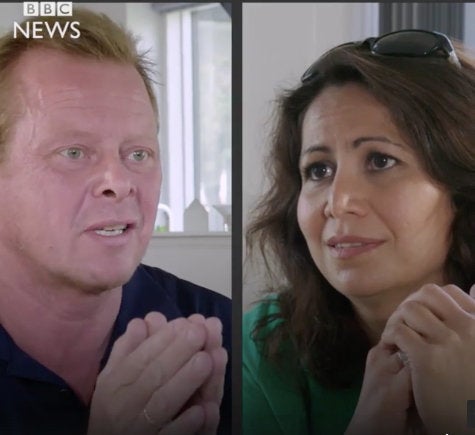 Cekic was born in Ankara, Turkey, but moved to Denmark as a young child, according to the Independent. She's written in the past about how her working-class immigrant parents taught her to be grateful for Denmark and the opportunities the country has offered her family. 
"I was not born in Denmark, but I shall be buried here one day," Cekic wrote in a 2015 letter published in the Danish newspaper Kristeligt Dagblad. "Denmark has given me everything I have, and I shall work till the day I die to repay everything I can to my country."
Despite her many years in Denmark, and the fact that she is a citizen and former member of parliament, Cekic said she still receives death threats and hate-filled messages ― particularly after a terror attack is carried out in Europe by someone who identifies as Muslim.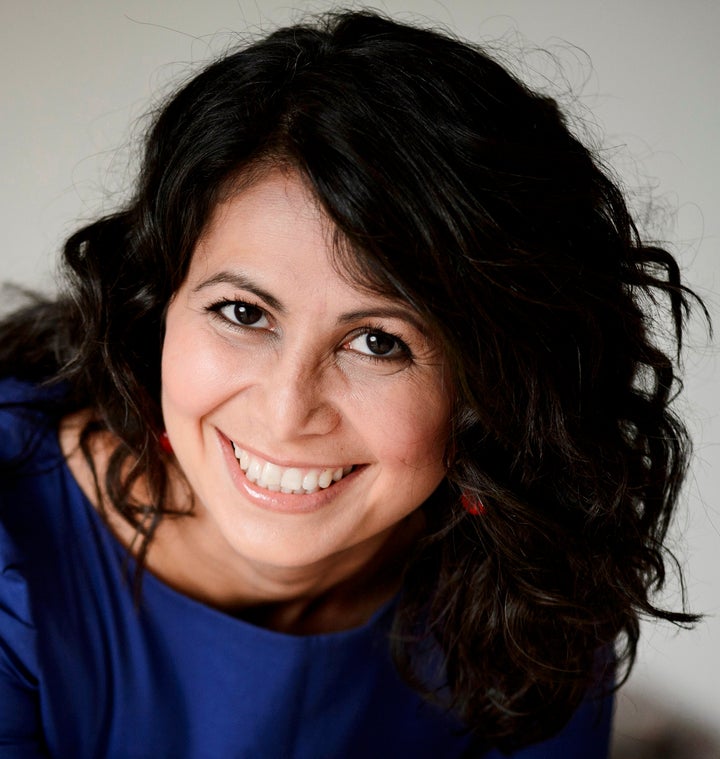 Cekic started holding these "dialogue coffees" during her time in Parliament, offering hundreds people who sent her hate mail a chance to talk in person. She's met with a wide range of people, including neo-Nazis and radical Muslims, the Independent reports.
Cekic claims that often, the individual she's meeting with tries to deflect the situation.
"They meet me for coffee and suddenly they say their problem isn't with me but with those other people," she told The New York Times in 2016. "I tell them, 'I am the other.'"
At the end of the meeting with Stefan, Cekic thanked the man for being willing to engage in a difficult conversation. She also hoped that he'd be interested in meeting again. 
"I am happy that you opened your door, because this is not an easy conversation," she said.
REAL LIFE. REAL NEWS. REAL VOICES.
Help us tell more of the stories that matter from voices that too often remain unheard.
BEFORE YOU GO
PHOTO GALLERY
Muslims Attend Catholic Mass In Europe