Amid countless heartbreaking images showing the ongoing migrant crisis in Europe -- of wailing children and desperate families hurling themselves onto overflowing trains, flimsy boats packed to the brim and a tiny body lying limp on a beach -- a touching photo showcasing a moment of unity and humanity has captured the hearts of onlookers all over the world.
The photograph, taken last week near the German-Danish border by photographer Claus Fisker, shows a Danish police officer playing a game with a young Syrian refugee.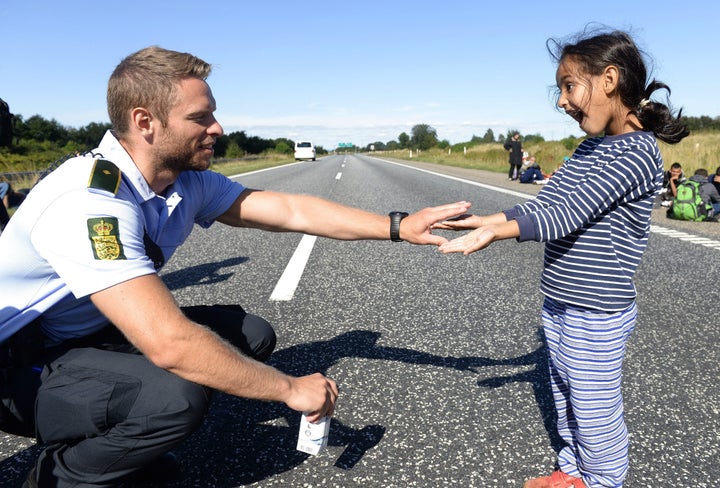 Sharing the picture on Facebook over the weekend, Mohamed Diini, a popular motivational speaker from Somalia, wrote: "As of late, so much -- mainly pics -- hurtful to the eye has been coming out of the Syrian refugee crisis and their odyssey seeking normal lives away from home. This particular picture … [gives] the true meaning of humanity. Someone said it best, 'a normal picture in an abnormal context.'"
According to BuzzFeed, Fisker had been photographing a group of about 300 refugees, most of them from Syria, when he captured the encounter between the officer and the girl.
The refugees had been walking along an expressway north of Padborg, Denmark, with the hope of getting to Sweden, the photographer said.
As the debate about Europe's refugee crisis roils on, Fisker said he hopes the playful encounter between the officer and the child will help to encourage more empathy towards migrants, particularly in Denmark.
"It was a touching moment to witness," Fisker told BuzzFeed. "They both caught my eye because in all of this sad history, it reminded me that we mustn't say no to the people and children fleeing from war."
Fisker said the officer in the photos insisted on remaining anonymous. However, he said he hoped the photos of the encounter would "tell the story on their own."
Thousands have since shared the photographs on social media. It's a "simple" act that brings a "smile & hope," wrote a Twitter user from Cyprus this week.
"We still have hope in humanity," said Facebook group Syrian news.
To find out how you can help migrants seeking refuge in Europe, click here.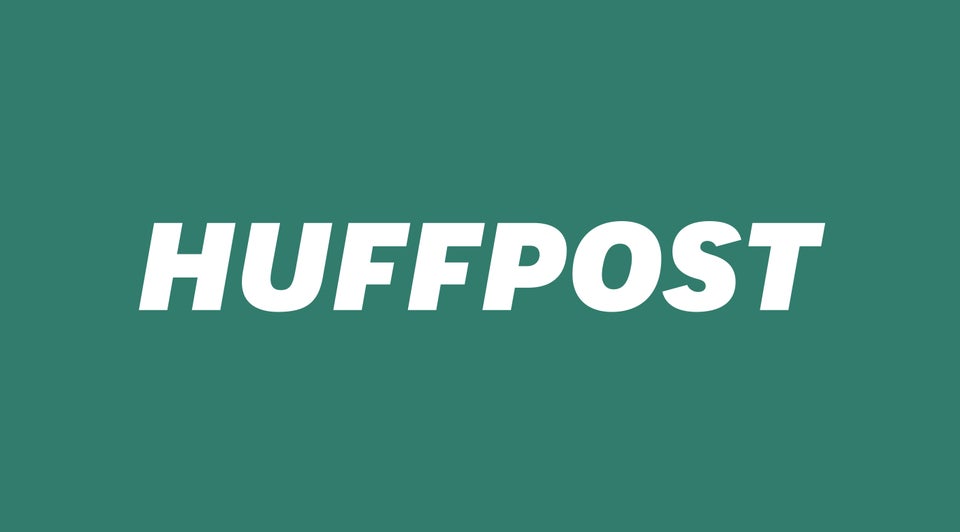 8 Amazing Videos of Everyday Folks Turned Unsung Heroes
Related