We love us some British royals, but every so often another, dare we say cuter royal family steals the spotlight.
That would be the Danish royal family, including mom Mary, dad Frederik, grandma Margrethe II, grandpa Henrik and little ones Isabella, Christian, Josephine and Vincent. Individually, these Danes are seemingly lovely, attractive, well-dressed people. Put them together and they are an L.L. Bean photo shoot.
Much to our delight, Denmark's royal fam actually likes photo shoots and gathers for a family portrait annually. This year, like last, the bucolic backdrop was the same. But Mary, Frederik and the gang one-upped last year's shoot with a special edition: puppies!
And some more family members. Joining the royal dog, as well as Mary, Frederik and their brood (minus little Josephine), were Princess Benedikte (Queen Margrethe II's younger sister), Princess Alexandra (Princess Benedikte's daughter) and Alexandra's children, Count Richard and Countess Ingrid. The group squeezed around a park bench down by a little pond, which seemed to provide endless entertainment for little Prince Vincent. (Ed. note: look how much Prince Vincent has grown!)
Check it out. Could this family be any cuter? We think not. Happy Friday!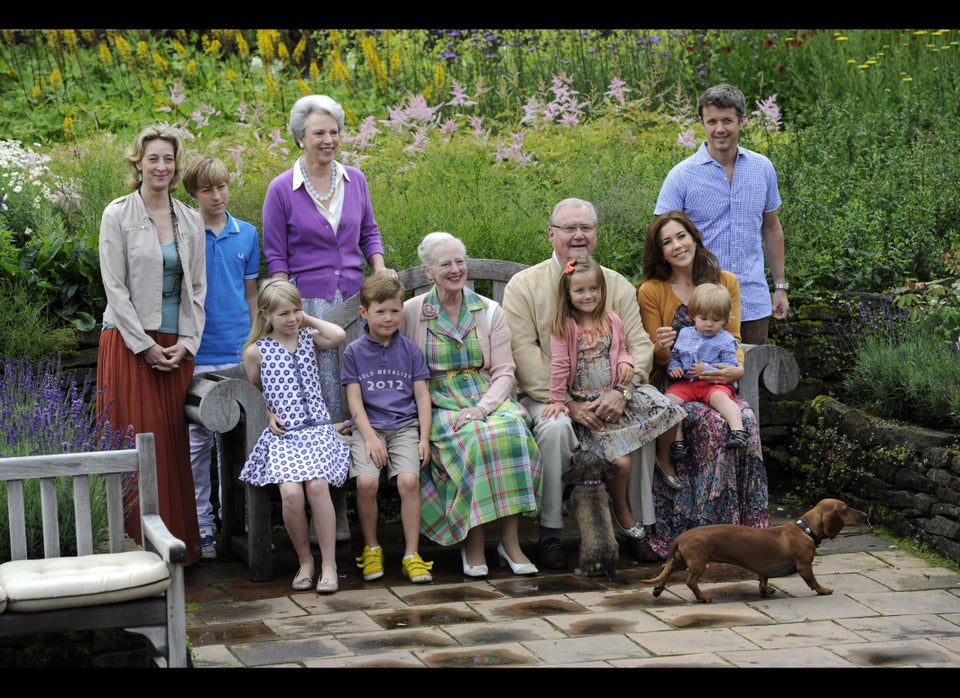 The Danish Royal Family's 2012 Portrait
Related