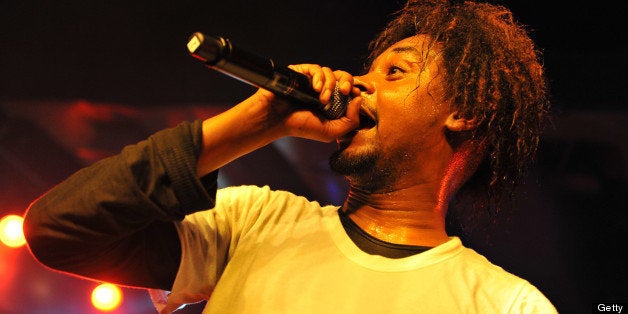 Internet rapper extraordinaire Danny Brown is spending a lot of time listening to "Old," his forthcoming album on Fool's Gold. We haven't heard it, and few people have -- the project is supposed to be released on an as-of-yet unannounced day next month. So for now, all we can do is listen to Brown talk about it.
"It's pretty much all done," the Detroit native says from his house on a rare day off from performing. "I just have anxiety -- I'm just nervous about it."
But what will it sound like? "I can't really say what it focuses on, because I don't really know what it focuses on," Brown says earnestly. "I didn't focus on anything -- I just let it write itself. The more I listen to it, it's just like, 'Damn!' It's almost like I didn't really do this shit. It came from a higher power, and as I'm listening to it now, I'm starting to hear things that I didn't even know."
Is it good, at least? "I'm starting to like it more and more, like a normal listener," he offers. "The first time I listened to it I had a lot of complaints, but I knew that it was the project that I wanted to release, just feeling-wise, not listening-wise. Just doing things with my heart instead of than my brain and my ears."
Brown's not only listening to his own music, though. He's heard the Jay-Z and the Kanye albums. "At the end of the day, Jay-Z always says he's 'the Michael Jordan of rap' and shit, and this was like when Jordan played for the Wizards and bought the team," Brown muses of "Magna Carta Holy Grail," a million copies of which Jay pre-sold to Samsung as part of a deal. "He got a deal to sell a million records and he did it."
He seems to prefer West's "Yeezus." "It stood for exactly what I stood for, being progressive with rap music," Brown said. "If someone like him is sticking his neck out in his position, and saying, 'Let's be experimental,' and now being experimental is cool, then that does nothing but help somebody like me."
There aren't really a lot of somebodies like Brown. Fans know him not only by his unmistakable voice, but for lyrics that are densely packed with not just drug-infused hilarity, but an almost country-like emphasis on story telling, primarily of his hometown.
"He can't do Danny Brown, though, so I don't care," Brown laughs when asked if West's progressive bent is in part inspired by more underground like himself. "No matter how weird he gets, it's still not Danny Brown weird."
That's probably true, because while West has taken to referencing the party drug molly here, no one confuses West's lifestyle with Brown's weed, MDMA and prescription-infused world. Brown has rapped about being intoxicated on various substances so much that his Fool's Gold boss A-Trak (who contributed a track to "Old") used him as a primary example in his HuffPost blog about rap's relationship with drugs. "My record label's marquee artist, calls himself the Adderall Admiral, openly does interviews high on Molly and raps, 'it's a miracle I'm living,'" the DJ born Alain Macklovitch wrote. "I happen to think he is one of the most enthralling artists out. How do I reconcile my respect for Danny and the fact that so many of his wildly creative and entertaining songs revolve around drug usage?"
"It's pretty much like I can just make the album and turn it in," Brown said of his relationship with Macklovitch. "But the way the record with A-Trak came about is that he just wanted to get in the studio and see what we came up with. It wasn't a forceful thing. The thing about the song that we made is that it's going to be one of those things where you hear it and you just take it for what it is without realizing that it has a whole concept that works with the whole album. It hit me on the third or fourth lesson."
That sort of laissez-faire approach to collaborations seems like it's pretty much the way Brown operates. "At the end of the day, I don't really care about getting a feature on my songs, because I can make music without that," Brown explains. "But I had cool friends that were offering to help. When you listen to it -- that's the thing: You can tell that they put their all into it. It's not like they're just trying to be a part of the project. I don't know what they thought, but they put a little more umph into it. Maybe because they know how much I care about music. Everyone gets that I don't just make songs, but I make complete albums, so they were all doing their part to make sure that whatever they were on went across well."
Unsurprisingly for an artist of his stature and tumblr-ready appeal, Brown says most of his features came from Twitter, where he's primarily known for re-tweeting young (if not underage) girls who offer him sexual favors and mocking bros who ask him to smoke weed with them. "At the end of the day, I have made a lot of money from Twitter," he admits. "Charli XCX, somebody like that -- I just met her by being a fan of her music on Twitter." (She later contributed to "Old.)
"There's just a higher force writing," Brown says in sum. "I have a real God writer -- not even a ghostwriter." For now, we'll have to take his word on it.
Listen: Danny Brown - "Kush Coma"
Before You Go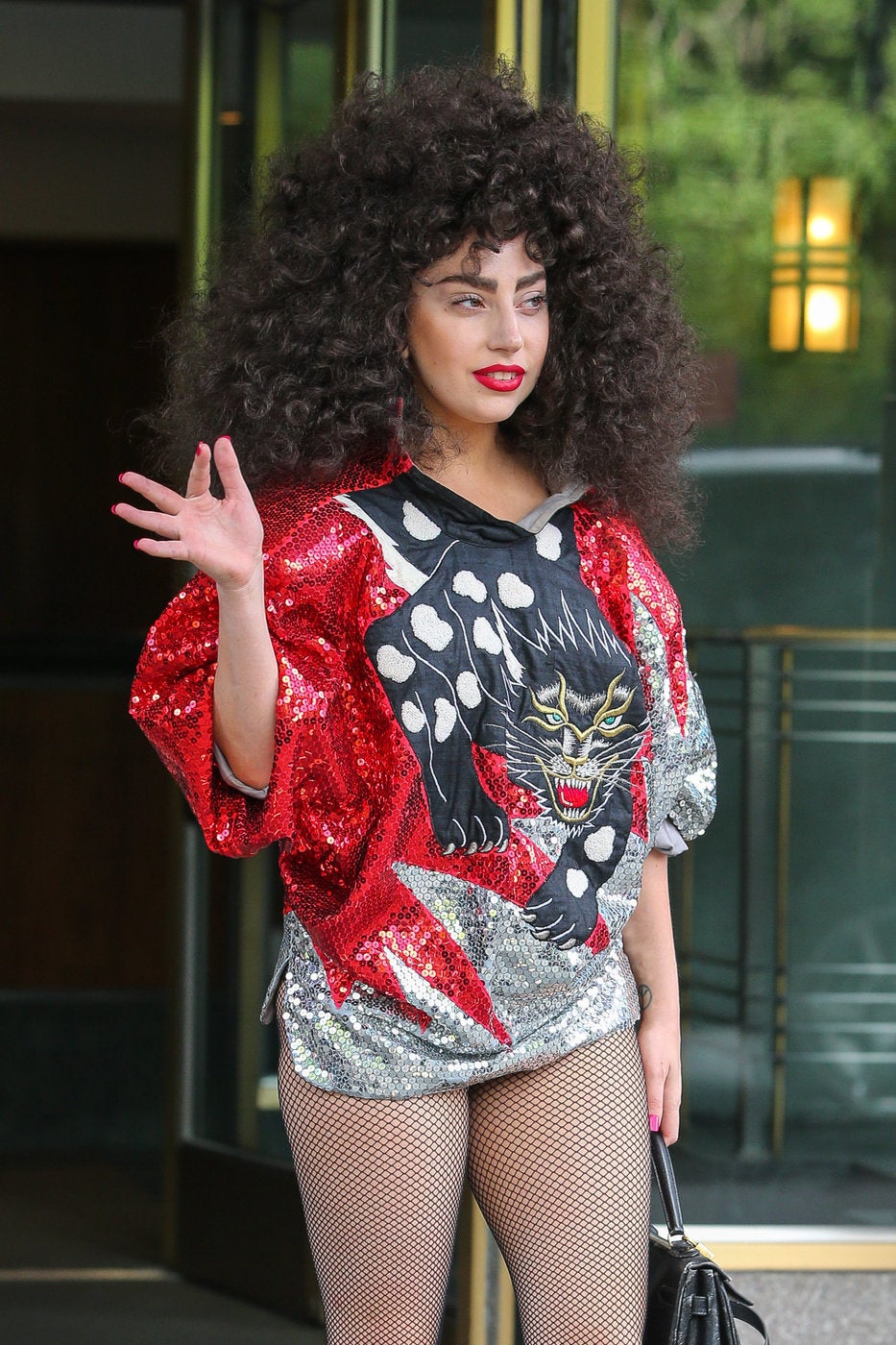 Celebrity News & Photos
Popular in the Community