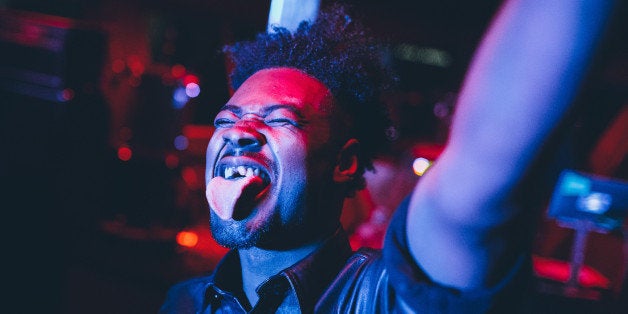 On a boat in the middle of the East River, Danny Brown rustled through a Louis Vuitton backpack, printed with the brand's classic logo. After shoving his hands in pocket after pocket, he pulled out a white bottle labeled Airborne and shook out a few chunky white pills. He downed one and wiped some loose weed from the seat next to him.
"I just got to back up on this next album, and consistently prove that I'm always the most witty, the most unpredictable," he said, sitting in the makeshift greenroom on the boat's top level. "I got the best stories, the illest punchlines, the hottest interviews." The 33-year-old rapper from Detroit let out his signature laugh, high-pitched and amplified by the gap between his teeth, also a signature.
It was Friday night of CMJ, New York's music marathon of showcases, concerts and panels, and Brown was due to close out ADA's 21st birthday party, following performances by Zola Jesus, Hanni El Khatib, Nabiha, Henrik B and The Juan MacLean.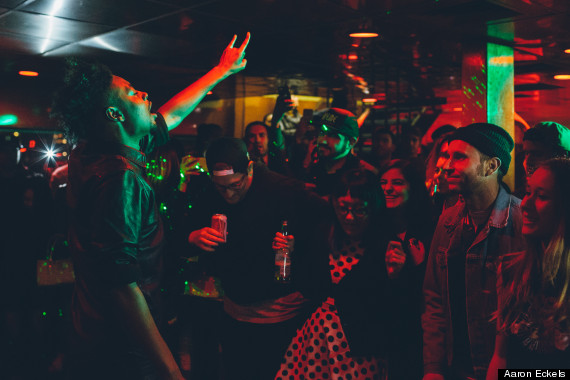 There's no title, no tracklist, no rhymes to preview, but behind a red curtain on a rocking boat floating in the waters off Manhattan, it's the only thing on Brown's mind. "It's probably going to be a shorter release than normal because I'm trying to glance perfection with this one," he said. "With previous projects I had to branch out and show my range. But with this one, I feel like people know what I can do and what I'm capable of, so now it's just time for me to show that I can make perfect."
After two smash records, "The Hybrid" and "XXX," and his first proper album, "Old," Brown is decidedly not sitting pretty. "I still don't feel like I have the respect I deserve," he said." I'm the best rapper ever and I need to be respected."
Later, dressed head-to-toe in black leather, Brown took the stage near the front of the boat's bottom level. With only two or three feet between himself and the crowd, Brown let it it rip. For about 40 minutes, he rapped his hits like "Smoking and Drinking," "25 Bucks" and "Blunt After Blunt." He rubbed a girl in the front row's head, shared a mic with a self-proclaimed No. 1 fan and mugged it up for the iPhones, wagging his tongue. "We're on a motherfucking boat!"
Before You Go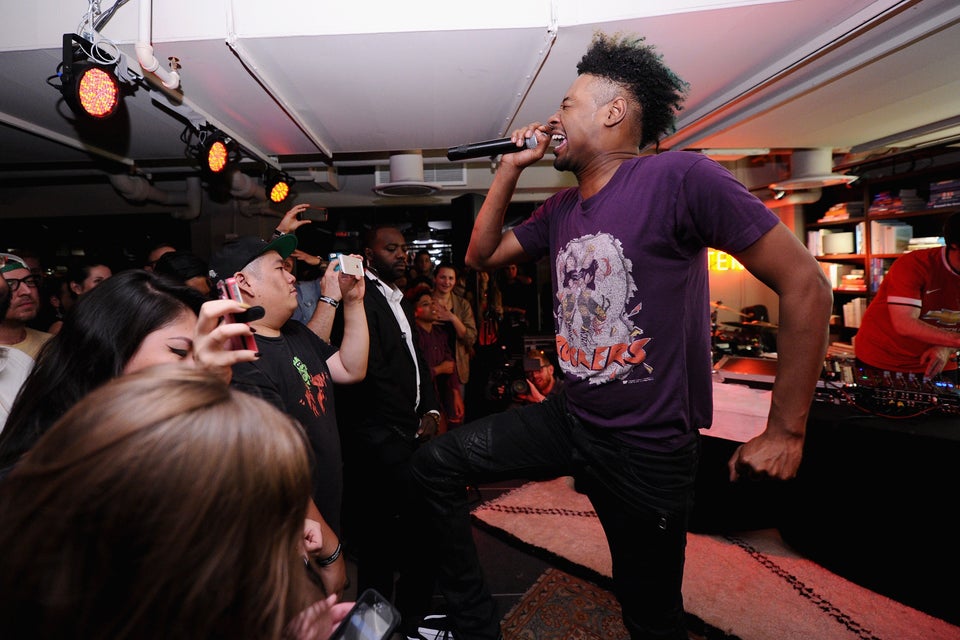 Danny Brown
Popular in the Community