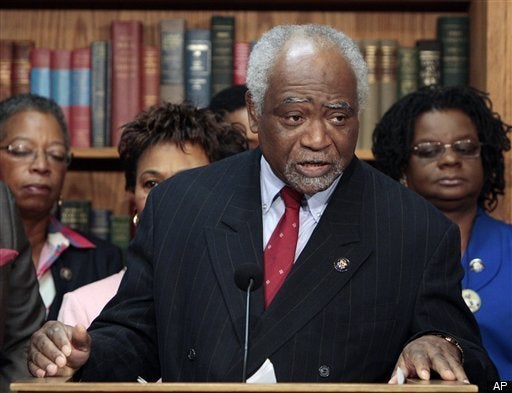 U.S. Rep. Davis, a Democrat from Chicago, told the Chicago Tribune the email was sent to a staffer and read "Danny Davis is next," likely referencing the Saturday shooting. Davis' staff then notified the authorities.
The threat comes as Illinois lawmakers prepare for inaugural ceremonies in Springfield Monday, where Gov. Pat Quinn and other winners of the November election will be sworn in, Fox Chicago reports.
"You know some things are cranks, some things are pranks," Davis told the Tribune. "Some things you simply don't know about, but I think in this climate it pays to be as cautionary as one can be."
The emailer is reportedly someone from Chicago who has sent similar messages in the past.
Fox reports that security will be tight during Monday's ceremony in Springfield.
Rep. Mike Quigley, another Chicago Democrat, told NBC Chicago his staff was "freaked" following the Saturday shooting rampage in Tucson where Congresswoman Gabrielle Giffords was shot in the head and six others were killed. U.S. Rep. Bobby Rush, also said he was "very concerned" about his own safety and the safety of other politicians.