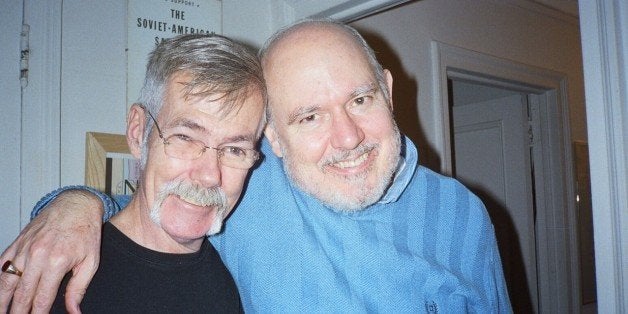 Danny Garvin, who participated in the 1969 Stonewall Riots, died Dec. 9 of chronic obstructive pulmonary disease (COPD) and liver cancer in New York. He was 65.
Niece Debi Carey confirmed the news to The Huffington Post in an email, noting that Garvin was surrounded "with all his family and close friends" at the time of his death.
"Danny was more like a brother to myself and my siblings," Carey wrote. "He touched everyone in a special way and left a piece of him in everyone's heart and soul."
A lifelong New Yorker, Garvin was born on March 1, 1949. At age 20, he was one of a number of demonstrators involved in the six-day uprising at the Stonewall Inn on June 28, 1969.
Author and historian David Carter described Garvin and Tommy Lanigan-Schmidt as "the two most knowledgeable sources" on the historic riots. Both Garvin and Lanigan-Schmidt were interviewed for Carter's 2004 book, Stonewall: The Riots That Sparked the Gay Revolution.
Carter, Garvin and Lanigan-Schmidt were also featured in the PBS American Experience documentary, "Stonewall Uprising," by award-winning filmmakers Kate Davis and David Heilbroner. That documentary was based on Carter's book.
"Danny's gentle and sensitive nature brought a great deal of warmth and humanity to the history of this watershed event in the LGBT civil rights movement and also endeared him to his friends and family," Carter said. "Of all the persons I met working on the book, he was the sweetest. I will always miss him and consider myself blessed and honored to have been his friend."
Family and friends honored Garvin and his legacy at a memorial service on Dec. 12 and at his funeral the next morning on Dec. 13.
Garvin is survived by his sister, Annie Ahearn, two nieces, two nephews and three great-nephews.
Popular in the Community