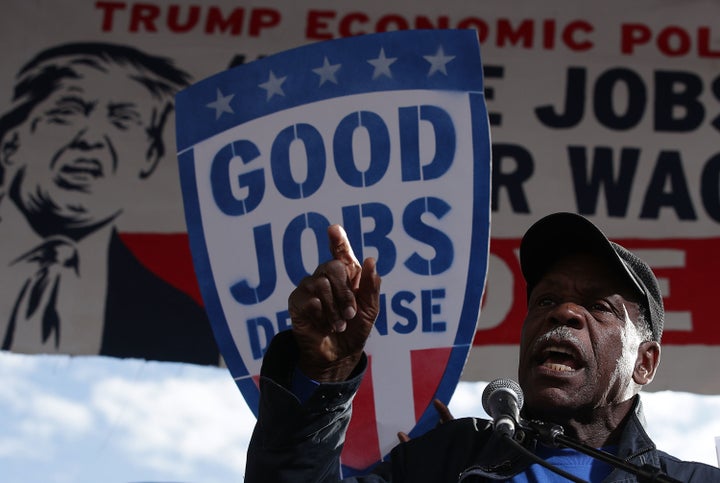 Organized by a coalition of civil rights leaders, ministers, and workers' advocates, the protest was in response to civil rights abuse allegations against the automotive company.
"Whenever we have a challenge as we have right now with this presidency there is great opportunity here, to talk about the issues, to build networks, to build coalitions, to take what we mean by progressivism to another level," he said.
"He talked about building another community, another sense of ourselves as citizens," he said. "How do we become citizens in the face of this challenge? That is important. How do we create the America that we want to envision? The America that fights for the rights of women, LGBTQ, workers, immigrants, all of us, those who are being discriminated against, how do we become all of that?"
Glover also posed the question of how American citizens should reshape their views in light of climate-related issues, such as global warming, taking precedence in society.
"What are we changing, when a society that King talked about and was concerned about becomes more about things than who we are as human beings," he said. "How do we reshape this image of ourselves? Because one thing that's gonna trump all that we talked about somewhere down the line is global warming and climate change."
He continued, "What are talking about in terms of war and conflict, materialism, racism — the center of it is racism. Whether that's racism that found its way in colonialism, slavery or racism now.
Read more of Danny Glover's interview here.
REAL LIFE. REAL NEWS. REAL VOICES.
Help us tell more of the stories that matter from voices that too often remain unheard.
BEFORE YOU GO
PHOTO GALLERY
15 Ways Artists Fought For Larger Causes