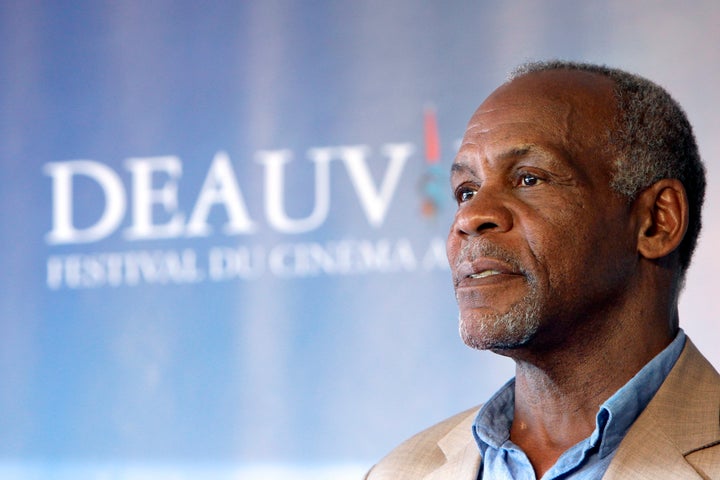 "The Black Power Mixtape " feels less like a documentary and more like a photo album lovingly pasted together by foreign exchange students who stayed with a black family in America for about 10 years. The film intercuts found archival footage shot by two Swedish television journalists who set out to chronicle the Black Power Movement in America between 1967 and 1975, and the result is both strikingly objective and vividly romantic.
Swedish director Goran Hugo Olsson was researching another project when he discovered the footage, never seen outside of Swedish television, and immediately felt compelled to do something smart and meaningful with the material. "I realized it was my duty to take this art and make it accessible to people," said Olsson. So he hopped a plane to New York City and knocked on the door of Louveture Films, the production company of actor and long-time activist Danny Glover and his producing partner, Josyln Barnes. Glover was impressed. The film struck a chord, and Glover quickly signed on as a co-producer of the film.
"It opens up a recall mechanism for me," said Glover last week from France, where he was being honored at the Deauville Film Festival. "It excited my own ideas and memories as a young student." Glover was a member of the Black Student Union at San Francisco State University, which staged a five-month strike to pressure the school to establish its first Ethnic Studies Department.
The leaders of the Black Power Movement captured in the film -- among them Stokely Carmichael, Angela Davis and Kathleen Cleaver -- are real and human, not exclusively militant and driven, as most historical accounts have depicted them. They love their mothers and they love their people. They are young black folks who believed above all else in the possibility and necessity of profound change in the economic and political structures of the United States. And that's the point.
"We need to see these national identifiable heroes and see how they are speaking, their mannerisms, their clothes," Glover said. "These were people involved in a journey. They're not articulating theory, they're articulating the practice."
The film, which received the World Documentary Editing Award from Sundance this year, traverses eight years of black political struggle in America from the perspective of outsiders. The objectivity is palpable in the way that a foreign film often feels more driven by its aesthetic than its content. The scene during which a young Stokely Carmichael interviews his mother Mabel, his voice tender and clear, feels practically like a scene from a Fellini film. It stands apart from some American footage from the same era that skews toward the more violent and incendiary moments.
Even the footage of an imprisoned Angela Davis talking about violence is enchanting in an exotic way. Davis' skin is wan, her voice high and impassioned. She wears a red turtleneck sweater and her afro is soft and furious. She appears almost like a poet at a spoken word performance.
Both Glover and Olsson would like for the film will be used as a teaching tool in schools around the country and abroad. But Glover wants it to move people beyond a course of instruction.
His best hope for the film is "that it will reinforce something people feel intuitively, instinctively in a way that makes them ask themselves, 'Who do I have to be in my own transformation to make the world a better place?'" he said. "That's what I'm asking African American people to do. That's what I'm asking all people to do."
WATCH:
Popular in the Community