Danny Heinrich, the man who kidnapped, sexually assaulted and murdered 11-year-old Jacob Wetterling and then withheld his confession and information on the Minnesota boy's remains for nearly three decades, was sentenced to 20 years in prison for child pornography on Monday. 
"I am truly sorry for my evil acts," Heinrich said in a federal Minnesota courtroom before Jacob's parents and siblings.  
Heinrich said his "heinous acts" and "selfishness" could not be forgiven and that he withheld his confession for so long to avoid bringing shame and humiliation to himself and his family.
"You didn't have to kill him. He was just trying to go home," Patty Wetterling, Jacob's mother, told Heinrich, according to court reports. 
Heinrich confessed to Jacob's murder in September while pleading guilty to the unrelated child pornography charges, putting to rest a nearly 27-year-old cold case that gripped a generation of Minnesotans. 
Heinrich won't face prosecution for Jacob's murder due to a plea deal he struck with federal investigators in August. In exchange for pleading guilty to the lesser child pornography charges, Heinrich agreed to reveal the location of Jacob's remains and publicly confess to his murder and the sexual assault of Jared Scheierl, another Minnesota boy to whom Jacob's disappearance was linked.
Though the deal attracted some criticism for allowing Heinrich to avoid murder charges, prosecutors for the U.S. Attorney's office said in September they didn't think Jacob's remains would ever be found without Heinrich's cooperation.
The 20-year-sentence that U.S. District Judge John Tunheim handed down on Monday is the maximum under federal guidelines. Heinrich could be eligible for release in 17 years but faces lifetime supervision.  
"What you've done is so heinous, so brutal and so awful that I don't believe society will let you go free," Tunheim said. 
Heinrich was a person of interest since the day Jacob disappeared from his small central Minnesota town of St. Joseph in late October of 1989 but was never charged due to a lack of evidence.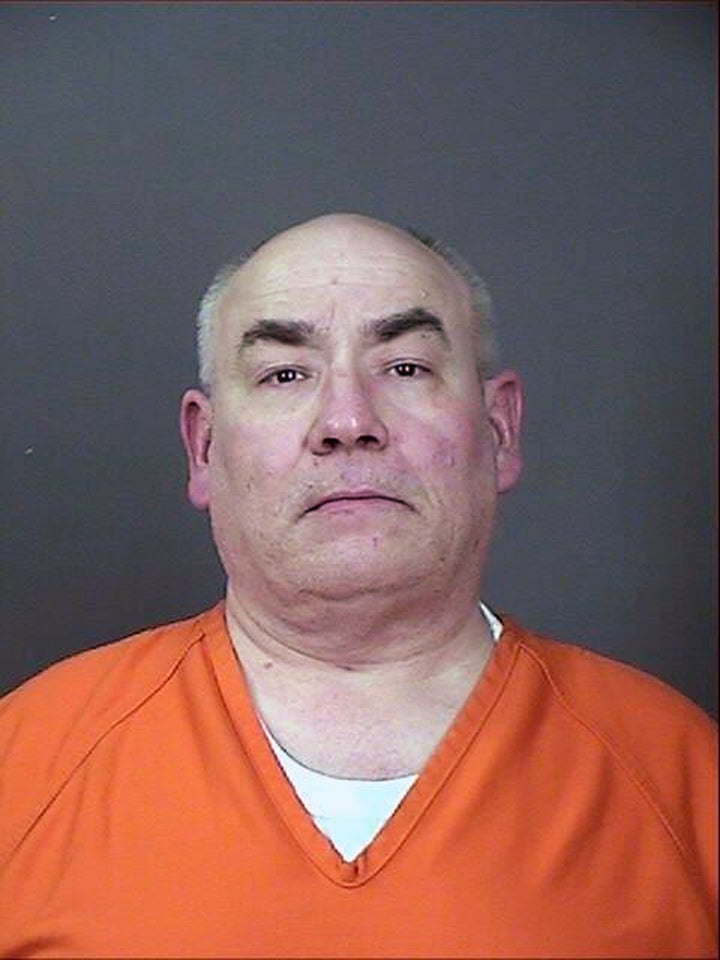 Jacob was biking to a local video store with his brother and a friend the evening he was kidnapped by Heinrich, who was masked and armed with a gun. After ordering the two boys to run away, Heinrich took Jacob and drove him to a gravel pit in a nearby town where he assaulted him. Heinrich, who had a police scanner in his car, panicked as authorities searched for Jacob. Outside the car, Heinrich told the 11-year-old to turn around and then shot him twice.
The case remained cold for nearly 27 years until Heinrich's chilling confession in September where he recounted one of the few comments Jacob made during his kidnapping: "What did I do wrong?" 
For decades, Minnesota residents remained fixed on Wetterling's case. As the family sought answers, Jacob's mother, Patty Wetterling, became an advocate for missing and exploited children and their families and pushed Congress to form the nation's first sex offender registry law. 
In a September interview with The Huffington Post, Minnesota KARE11 news anchor Jana Shortal explained the wide-ranging impact of the Wetterling case.
"That case robbed small-town Minnesota of its innocence in a way I've never seen," Shortal said. "People kept their porch lights on for 27 years, because that was the universal symbol to Jacob that he could come home."
Calling all HuffPost superfans!
Sign up for membership to become a founding member and help shape HuffPost's next chapter
BEFORE YOU GO
PHOTO GALLERY
Missing Children