Six-year-old Danny Keefe has been overcoming hardships since the day he was born.
He was expected to suffer from both physical and mental disabilities due to a brain hemorrhage when he was a newborn, but he's proved those predictions wrong. Though he struggles with a condition that makes speech difficult, he's grown up to be a charming first-grader adored by his many of his peers and with a penchant for wearing a suit jacket and tie to school.
When some of the kids at his Bridgewater, Mass., elementary school decided to pick on him for his attire, they quickly found that Danny wasn't an easy target.
His beautiful spirit and infectious smile had inspired the boys on Danny's Peewee football team, for which he serves as the "official water coach," to take a stand on his behalf, Enterprise News reports.
"He's such a good person. He doesn't let it bother him. He goes on with his day. He's a 6-year-old kid. We should all respect that," the team's quarterback, fifth-grader Tommy Cooney, told WCVB.
Tommy and his teammates spearheaded "Danny Appreciation Day," during which each of them suited up alongside Danny in a show of solidarity.
Sometimes, we could all learn a thing or two from kids.
Before You Go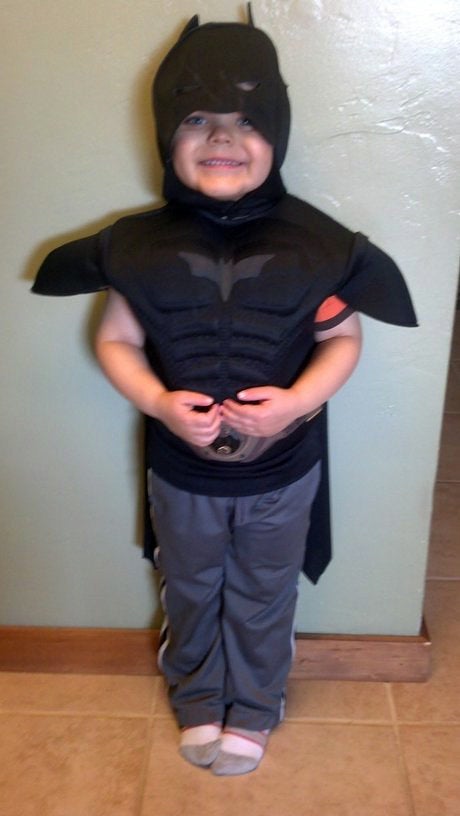 San Francisco Is Gotham City For Batkid!
Popular in the Community