First, he banned tipping. Now, famed restaurateur Danny Meyer is giving all workers at his New York restaurants eight weeks of paid parental leave, according to Eater.com.
The policy is particularly notable in the service industry, where the pay is low and the benefits mostly nonexistent. 
Meyer is CEO of the Union Square Hospitality Group, which owns 13 popular Gotham haunts, including Blue Smoke, Gramercy Tavern and The Modern. He also founded Shake Shack, which went public last year and isn't affected by the new policy.
Full-time employees of Meyer's New York City restaurants will get four weeks of parental leave at full pay, and the next four weeks at 60 percent of base pay.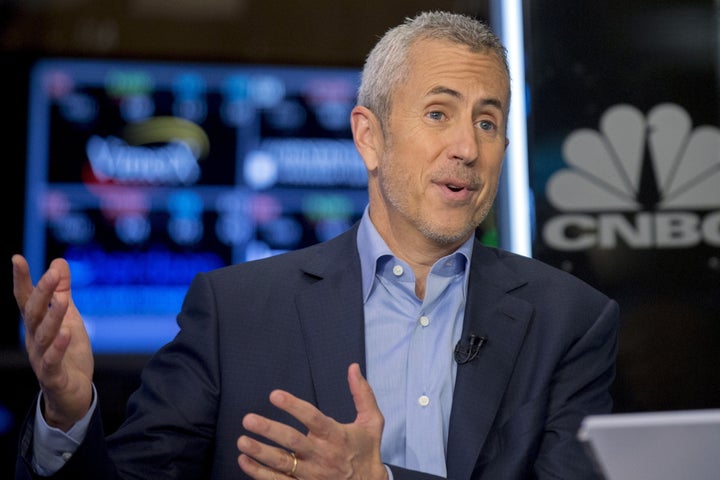 Everyone who's worked at the company for more than a year is eligible ― from busboys to cooks to servers to bartenders. The new policy starts in 2017 and covers all new parents, male or female, adoptive or otherwise.
Meyer's move is a sign that the restaurant industry, for which even paid sick time is a rarity, is feeling the pressure to step up benefits for its workers. Only 48 percent of workers in the service industry get paid sick leave, according to the Labor Department. Far fewer have access to paid parental leave. The U.S. is one of three countries in the world that has no paid maternity leave policy.
If any restaurant chain was going to provide this benefit, it was going to be Meyer's. He sent ripples through the industry last year when he announced his tipping ban. (Instead of tips, a service fee is included in the price of eating at his restaurants.) Other restaurants in New York and elsewhere have followed Meyer's lead.
"We applaud [Union Square Hospitality Group] for being a pioneer on paid leave in the restaurant industry, as it has been on pay," said Ellen Bravo, the executive director of leave advocacy group Family Values @ Work, in a statement. "The policy will allow their employees to be more productive while being better providers and caregivers to their families."
Calling all HuffPost superfans!
Sign up for membership to become a founding member and help shape HuffPost's next chapter