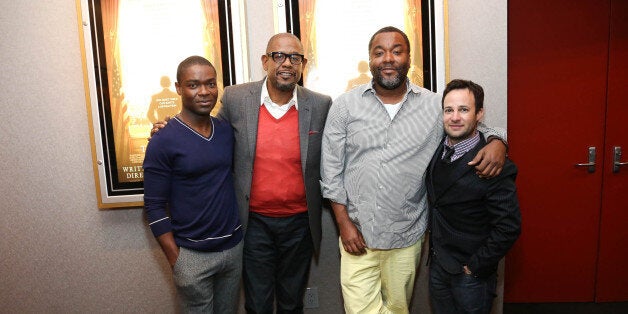 Lee Daniels, Forest Whitaker and Oprah Winfrey are the main faces out in front of "Lee Daniels' The Butler," but neither the filmmaker nor his high-profile stars have been with the project as long as Danny Strong. An Emmy winner for the HBO movie "Game Change," Strong was hired to write "The Butler" in 2009, a year before Daniels even signed on as director.
Strong -- whom television fans might also know from his onscreen work on "Buffy The Vampire Slayer" and "Mad Men" -- based "The Butler" on the life of Eugene Allen, a White House service worker who worked through eight administrations, from Harry Truman to Ronald Reagan. (Allen's story was the source of an acclaimed Washington Post article in 2008.) For the film, Allen became Cecil Gaines (Whitaker), a White House butler who encounters history both at work and at home: Gaines' son (David Oyelowo) becomes a vocal member of the civil rights movement as his father moves from one president to the next at 1600 Pennsylvania Avenue.
"I'm incredibly proud of the movie," Strong told HuffPost Entertainment about "The Butler," his first feature film script. "The movie was such a labor of love for so many of us. I think Lee's done a wonderful job. It's definitely not just another writing job."
HuffPost Entertainment spoke to Strong, whose next writing job is both parts of "The Hunger Games: Mockingjay" (though his lips are sealed with regard to those scripts; we tried), about "Lee Daniels' The Butler," how it relates to race relations in 2013, and his surprise cameo appearance in the film.
The film is based, in part, on Eugene Allen. He passed away in 2010, but did you get to speak with him at all before he died?I did get to interview Eugene Allen. It was a very special experience for me. I have a really wonderful memory of just me and him in his basement. It had all these pictures of him serving all the presidents and him with the first ladies. There was a painting he had that President Eisenhower had done of sunflower. I was very honored to attend his funeral as well. I spent a lot of time with his son, Charles Allen, and I interviewed quite a few people who used to work at the White House and a few current employees at the White House as well. Former staff. Even some grandchildren of presidents. Presidential historians. It was very daunting.
Lee was hired to direct in 2010; how much input did he have on the script?We had a really wonderful collaboration on this. I worked on the script for about a year before Lee came on board. Once he was hired, we did several drafts of the script together. It was an ongoing process that went on, literally, until eight weeks ago. We rewrote the voice-over track for the movie because we wanted to tailor it to the picture Lee cut, as opposed to some of the earlier voice-over tracks that were based on the script. It was a really big collaboration. I would say the spine of the story and the structure and the characters and all the events in the film came from the initial drafts, before Lee was onboard. But Lee was able to bring so much wonderful elements to the characterization to the world. He brought his Lee Daniels voice.
There's a chilling line of voice-over in the early portion of the film, where Forest Whitaker says that a black man could get killed by a white man in the South without any fear of repercussion. Was that added in the wake of Trayvon Martin and George Zimmerman?There was sentiments of that from the very earliest draft. I think the wording of that was something that came in eight weeks ago, but it was not in response to Trayvon Martin; it was trying to be truthful to the character in his time. The fact that it's so truthful to the times we live in now tells you we still have a long way to go, even though we've come so far.
You place a lot of the civil rights history on Cecil's son Louis (David Oyelowo); he's a Freedom Rider, he's with Martin Luther King, he's with the Black Panthers. Cecil Gaines isn't Eugene Allen, but how much of Eugene's relationship with his son is reflected in the finished film?A lot of it is inspired by Eugene Allen's relationship with his own son Charles; a lot of it is inspired by other family members and people who worked at the White House; some of it is inspired by my relationship with my own father. It's very much a composite. The goal is to create this universal American experience through the eyes of this family. By taking all these different stories and combining them into one family, the goal wasn't to just tell one story.
Was there anything you wanted to put in that you had to cut out for time?The list is endless. You're dealing with U.S. history from the 1950s through the 1980s. How many amazing moments are there that we could have dramatized that would have made for dynamic, exciting sequences? In the original script, there was a Cuban Missile Crisis sequence, but we really had to make sure we stayed with the spine of our story, which was the life and times of the Gaines family as seen through the civil rights movement. Anything that was extracurricular to that ended up on the cutting room floor. Or, in most cases, it wasn't even the cutting room floor, it was the floor of my bedroom.
What did you think of the kerfuffle between Warner Bros. and The Weinstein Company over the title?It was definitely frustrating, partly because we were so close to coming out and I just didn't want anything to hurt the movie. I was worried that we had to come up with a whole new title: in the original MPAA ruling, we couldn't even use "Butler" in the title. I thought, if we don't have "Butler" in the title, people might not know that this is a movie that has been advertised for the last two months. Ultimately, I think the compromise they came up with -- short of letting us use the title "The Butler," and I still don't understand why they didn't -- was the best possible compromise. Because the film is still called "The Butler." But I kind of like the ring of "Lee Daniels' The Butler." I'm thinking about naming everything after Lee Daniels. When the ruling came in, I called Lee -- I really love Lee, I had such a wonderful experience with him -- and I said, "Lee, you're a brand now!"
You have a fun little cameo appearance in the movie during the Freedom Riders sequence. How did that come about?There was a whole scene for another actor, who is actually a very famous actor, but I'm not going to say who it was. He wasn't able to do it, because of scheduling. I had written the scene specifically for that actor. So Lee Daniels called me and said, "He's not going to do this because of his schedule, so I want you to play the part and I want you to rewrite the scene for yourself." I thought it was the sweetest gesture. No one has ever done that! He said, "Write a great scene. Write a really great scene!"
I wrote the scene and we shot the scene, but what ended up in the movie was all improvisation. I love stuff like that. I love just keeping it loose on set. You do the dialogue as written, see what comes from it and then maybe you do a whole version that's improvised. It's not like a play that's been workshopped for months and months with all these readings. Literally, in many instances, when you're on set, it's the first time this scene has ever been performed out loud.
"Lee Daniels' The Butler" is out in theaters on Aug. 16.
This interview has been edited and condensed.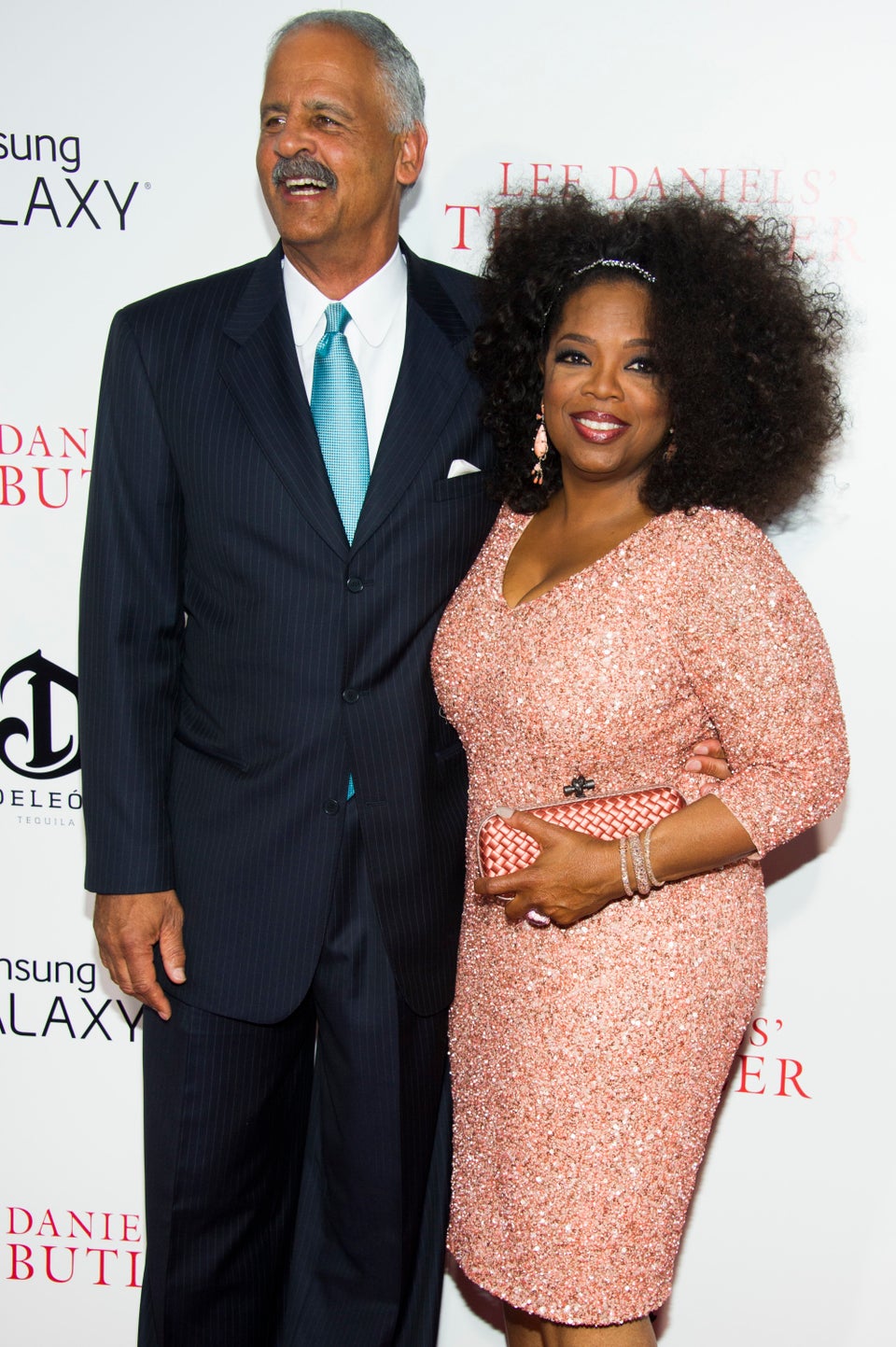 'Lee Daniels' The Butler' Premiere
Popular in the Community