Today my father, Danny Thomas, would have been 100 years old. In years past, my sister, brother and I would call each other on this day, absorbed in memories of the past -- our childhood, Dad's great sense of humor and warm smile, and our last years together as a family.
But this is a special year -- one that requires not just looking back, but looking forward, as well.
Fate being as clever as it always is, not only is it Dad's 100th, this year is also the 50th anniversary of St. Jude Children's Research Hospital -- certainly the greatest achievement of my father's life. My dad had a simple philosophy about the two kinds of people in the world -- those who stop at a traffic accident to see if they can help, and those who just drive by. Clearly, Dad was one who always stopped.
And so I thought, this is a good time to look around and recognize fellow entertainers like Dad, who have spent a good part of their lives stopping to help.
There came a moment in my father's career when he said to himself, "I've made it. I've got everything I need. Now it's time to give back." This would eventually come to mean years of tirelessly building his dream -- a research hospital dedicated to the study of cancer in children, where no child would ever be turned away for a family's inability to pay. And what a reality that dream has become. Fifty years after its launch, St. Jude is the premier research and treatment center in the country for children stricken with cancer.
Today there are many front line fighters among us who use their spotlight to focus on causes and passions of their own. One of the finest examples is my friend Michael J. Fox, whose midlife collision with Parkinson's Disease inspired him to launch a relentless drive to find a cure for that illness once and for all. I believe he will win that fight. Then there's Bono's crusade to fight extreme poverty and preventable disease in Africa and around the world; Angelina Jolie and Brad Pitt's conscientious devotion to protecting children, families and wildlife in endangered regions in Asia; and the work of heroes like Robert Redford, who have changed the world with their environmental activism.
In honor of my Dad's 100th birthday, I thought I would take a page out of his book by refusing to be daunted by what many call "the impossible," and look forward -- with hope -- at all that is being achieved by those who boldly choose to dream. So I've made a slide show that honors some of those entertainers -- the ones who don't just drive by the world's "accidents," but who actively bring help to the victims. If I've missed a few that you'd like to honor, I hope that you'll chime in.
In the coming months, I want to keep this conversation going, using this space to profile some of the remarkable women and men who are cutting through the underbrush of the world's ills, and clearing a brighter path to our future. I've asked Michael J. Fox to be the first, and I look forward to sharing my conversation with him later this month. I know it will inspire all of us.
But for today, Happy Birthday, Dad.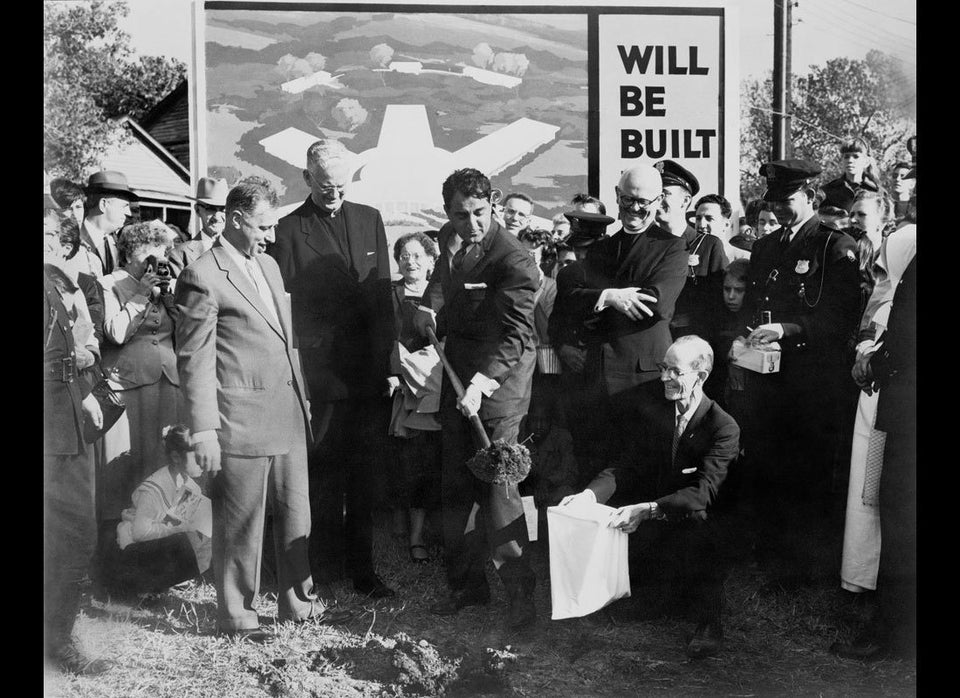 Danny Thomas At 100: Who's Next?
Popular in the Community