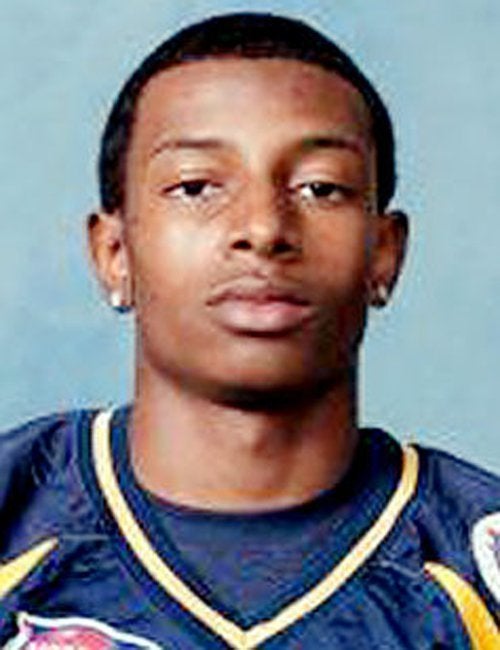 Pace University football player Danroy Henry was shot and killed early Sunday morning after police responded to a bar fight in Mount Pleasant, N.Y.
According to police reports, Henry was outside Finnegan's Grill in a parked car when police arrived and allegedly tried to leave the scene.
Police from Mount Pleasant said in a statement that one of their officers approached Henry's vehicle, which was parked in a fire lane, and Henry sped away when the officer knocked on the driver's window.

Then a police officer from Pleasantville, another section of Mount Pleasant, then tried to stop the car, according to police. But the driver, identified by Pace as Henry, kept accelerating and struck the officer who landed on the hood of the vehicle.
The officer on the hood of the car, along with another officer, then shot at Henry.
According to the New York Daily News, police were responding to "a large group of unruly patrons" outside the bar. It is unclear if Henry was involved in those altercations.
A passenger in Henry's car was treated for minor injuries. Henry, known as DJ, was from North Easton, Massachusetts. He studied business management at Pace.
WATCH: WRPI report
Related
Popular in the Community