A "corny" joke started it all for a young Dante Brown.
The Chicago native was 5 years old when he caught the attention of Jay Leno during an open mic audition to find America's most talented, hilarious children. The search brought Dante (and two other children) to "The Oprah Winfrey Show" in 2005, where he got a lesson in joke-telling from Leno. Dante's joke of choice, he admits 11 years later, was a silly joke that his mom had found in a book.
What do you call a cheese that's not yours? Nacho cheese! 
After his lesson with Leno, Dante took to the "Oprah Show" stage ready to crack up the live audience ― but it wasn't just his joke-telling that charmed the crowd. Dante's impromptu dance moves made him one of the more memorable kids to appear on the talk show. "It was kind of like 'the robot,'" Dante says of his dancing. "When I go back and watch the clip, it makes me laugh. I laugh at myself all the time."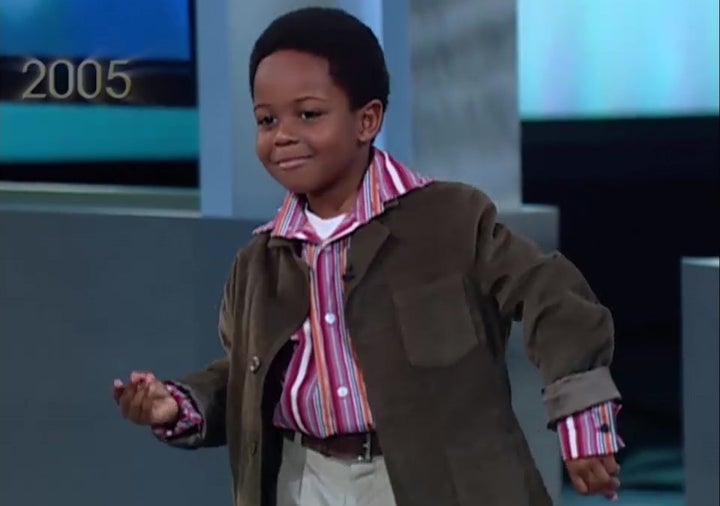 Though Dante's entertainment career may have started with jokes and dancing, it has since transformed into serious acting. In 2015, Dante had a starring guest role in a high-profile episode of "Law & Order: Special Victims Unit" as a teen who assaults a transgender girl. 
"I had a whole 'Law & Order' episode to myself, called 'Transgender Bridge,'" Dante says. "It was like the biggest episode of the season ― most watched."
Shortly after that, Dante was asked to audition for the role of Damon Wayans' son in the FOX television series "Lethal Weapon," which made him ecstatic.
"When I got the role, I was going crazy. My dad was going nuts, my mom was going nuts, my little brother was going nuts, because we all knew how big of a franchise it was," Dante says. "Just to be in the same room with Damon Wayans was a big thing to me because he's like one of my childhood heroes."
As Dante continues to pursue not only acting, but also rapping and producing, he says he has one message for those just beginning to take notice.
"Stay tuned, there's more to come," Dante smiles. "Keep your eyes open."
Another talented kid's update:
Calling all HuffPost superfans!
Sign up for membership to become a founding member and help shape HuffPost's next chapter
BEFORE YOU GO
PHOTO GALLERY
Child Stars: Then And Now