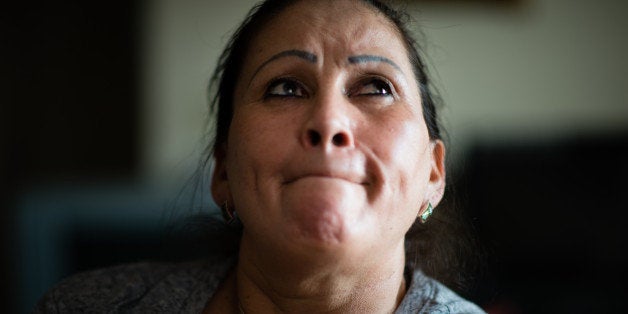 NEW YORK -- For Yorelis Vidal, a Dominican-born immigrant rights organizer with Make the Road New York, Tuesday was supposed to be a happy day. The furthest-reaching element of President Barack Obama's executive actions on immigration, announced in November, was slated to go into effect.
The Deferred Action for Parents of Americans program, or DAPA, would grant work authorization and a temporary, renewable suspension of deportation for an estimated 4.1 million people -- a major victory for immigrant rights activists like Vidal.
Instead, Vidal was one of roughly 200 activists who gathered Tuesday in front of the Immigration and Customs Enforcement office downtown to protest the delay in DAPA's implementation due to a lawsuit brought by 26 states who say the executive actions would negatively impact them.
"We need this executive order now," Vidal told The Huffington Post. "Today is the day it was supposed to start. Applications should be getting filled out."
Lucia Gomez, the executive director of La Fuente, a labor group that works with immigrant communities, said the lawsuit against DAPA amounted to "fighting the inevitable" because "immigrants are here to stay."
"[This lawsuit] is telling us this country doesn't get it," Gomez told HuffPost. "It doesn't get what's going to make this country thrive. ... This country needs to be at the forefront of showing what it's like to integrate diverse communities and show we can work together."
Immigrant rights groups held similar protests across the country to mark the passing of the symbolic day. In Austin, Texas, advocates gathered outside the home of Gov. Greg Abbott (R) to protest his leadership as attorney general of the lawsuit that blocked DAPA and the expansion of DACA, a similar program for people brought to the U.S. illegally as children.
The stalled programs have become a focal point of political contention between the Obama administration and Republicans, many of whom say the president overstepped constitutional bounds by implementing such an expansive program of deportation relief using executive action.
Several of the conservatives vying for the GOP presidential nomination, including former Florida Gov. Jeb Bush and U.S. Sens. Marco Rubio (R-Fla.) and Ted Cruz (R-Texas), have said they would undo the executive actions if elected.
The White House and Democrats say they are confident the courts will ultimately rule in the administration's favor. But they aren't happy with the delay. In Washington, Democratic members of Congress criticized their Republican colleagues for holding up immigration reform, as well as the Republican governors and attorneys general who have led the effort to block Obama's executive actions. Nearly every House Democrat -- 181 of the 188 -- signed on to a brief last month in support of allowing the programs to move forward.
Reps. Xavier Becerra and Zoe Lofgren of California, Ruben Gallego of Arizona, Yvette Clarke of New York and Ben Ray Luján of New Mexico held a press conference at the capitol to vow to keep pushing for immigration reform.
"We look forward to working with everyone who wants to see us finally fix this broken immigration system to move forward," Becerra said. "On the day when the DAPA program should have started, we're here to say we're ready and waiting for the opportunity to get going to help all of these families who want to come out of the shadows."
Lofgren said members want to hear about instances in which immigration enforcement hasn't been carried out as Obama directed. Although DAPA and the expanded DACA are blocked, ICE is still supposed to prioritize certain people for deportation before others. Lofgren criticized the agency when it deported pastor Max Villatoro in March over a criminal record from the late '90s. Because ICE is so large, "there are still glitches in the implementation," she said.
"But I'll say this in defense of the president," Lofgren continued. "He set a vision, he's got his agency working on it to refine it and improve it, but he understands that deporting families instead of felons is not good for the United States, and he's the one who took action to relieve the anxiety and let people have deferred action upfront. So I sometimes get impatient with the glitches as well, but we're working through them to make sure it goes right across the United States."
Before You Go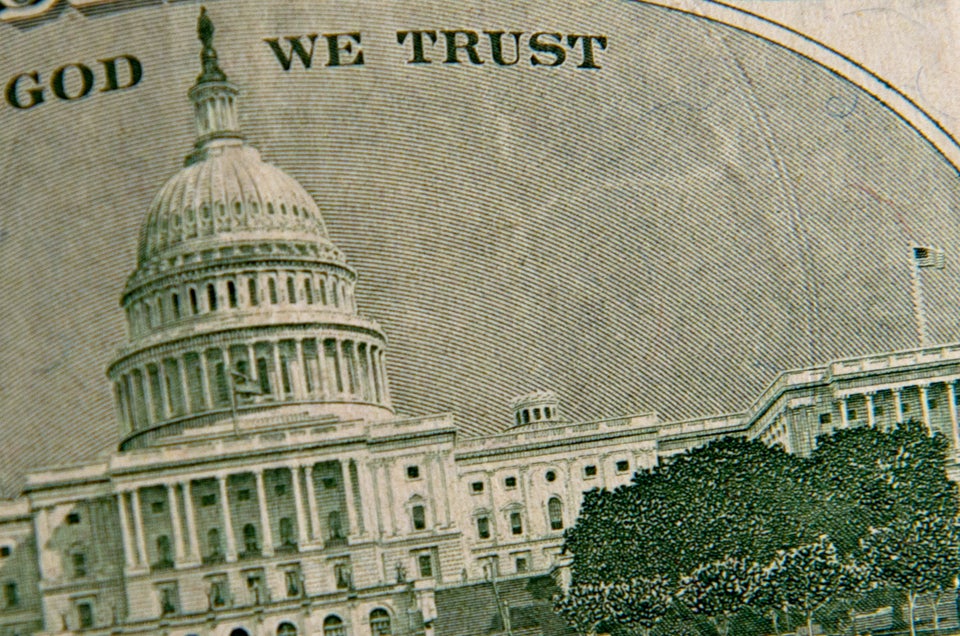 5 Reasons To Release Immigrant Detainees
Popular in the Community