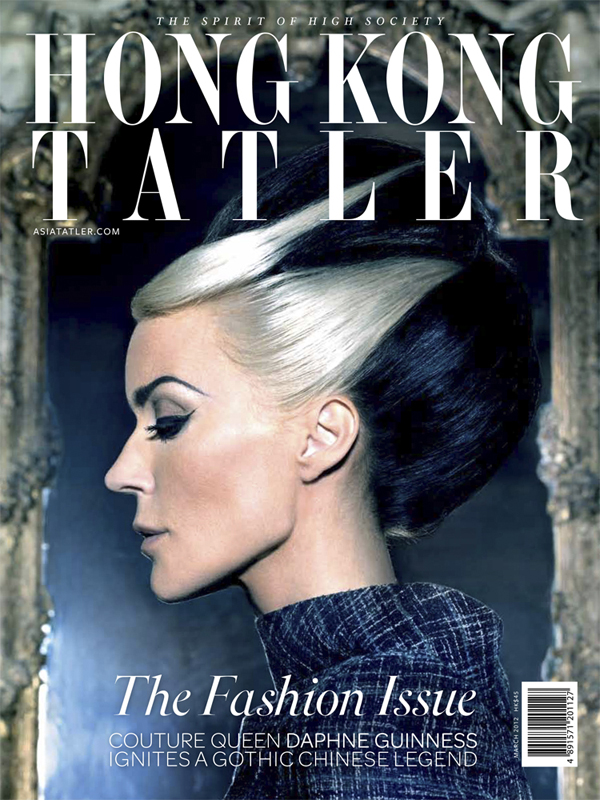 When I first covered the delightful and energetic photographic duo Markus and Indrani, they were just wrapping up the unending editing of their first short film, The Legend of Lady White Snake. During New York Fashion Week they were finally able to screen their magical little film. It was explained to me as a contemporary take of an ancient Chinese legend where a beautiful woman who is actually a thousand year old white snake falls in love with a human but their relationship is forbidden by nature's law.
I have a confession to tell the film-makers, I have watched the password protected film nearly every night since! Coming from a background of shooting this era's biggest talent from Lady Gaga to Mary J. Blige they understand the need for high drama, engaging music and mysterious sex appeal. The duo also understands the power of the short. Like the musicians they shoot, this film takes on the clip of a music video albeit with a much more glamorous star than any Beyonce, Brittany or Madge. Friend and muse to Markus and Indrani, Daphne Guinness shines in this epic tale of love, life and loss. People finally get to hear the power her voice can intone, matching her super human style and look.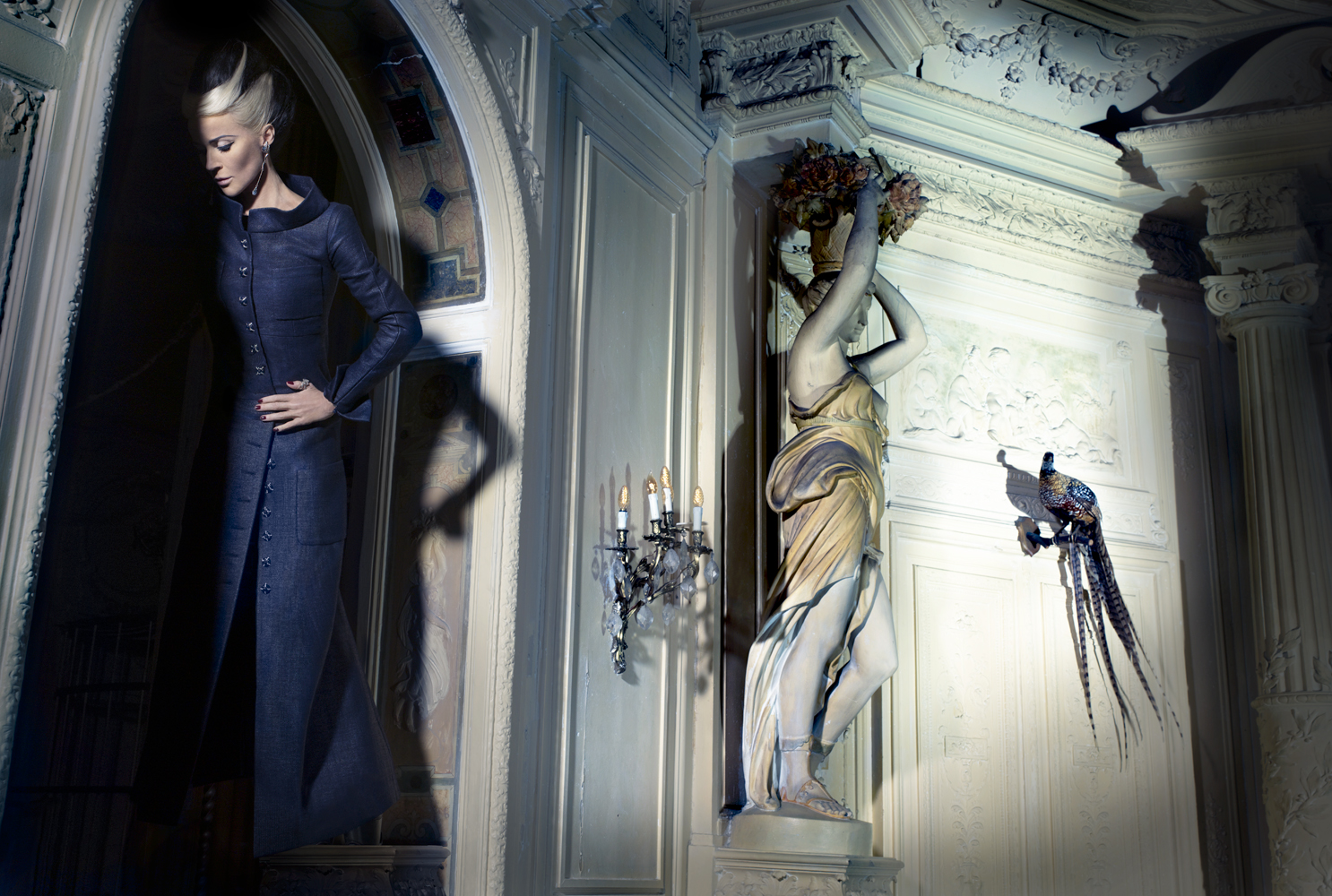 After the screening I spoke to Indrani about how all of this came about:
Tell us how this film came to be.
My goal was to bring to life the ancient Chinese legend of Lady White Snake, in a post-postmodern style, using multi-cultural perspectives and poetry fragments, and set in New York City, to bring out underlying dichotomies in a clash of oppositions, and push the tale's theme of metamorphosis to its conclusions in a chthonic catharsis to create a new whole.
What lured you to this specific legend?
I was intrigued by the legend precisely because it seemed inscrutable to me at first glance, with many contradictions and loose ends. Researching further, I found water/serpent women surface in ancient tales of almost every culture, as goddesses, monsters, or a hybrid of both. I was fascinated by the dramatic transformations of the story itself through the ages, reflecting the many shifts of society's attitudes towards women and their powers. For me the all-powerful heroine seems so modern, she learns to transform herself and even the very elements at her whim, yet she's unable to control her own emotions, or to be normal, which she so craves. Love is the source of her strength and her weakness, causing her imprisonment by the patriarchy, as she sacrifices herself to save the changeable man who betrays her repeatedly.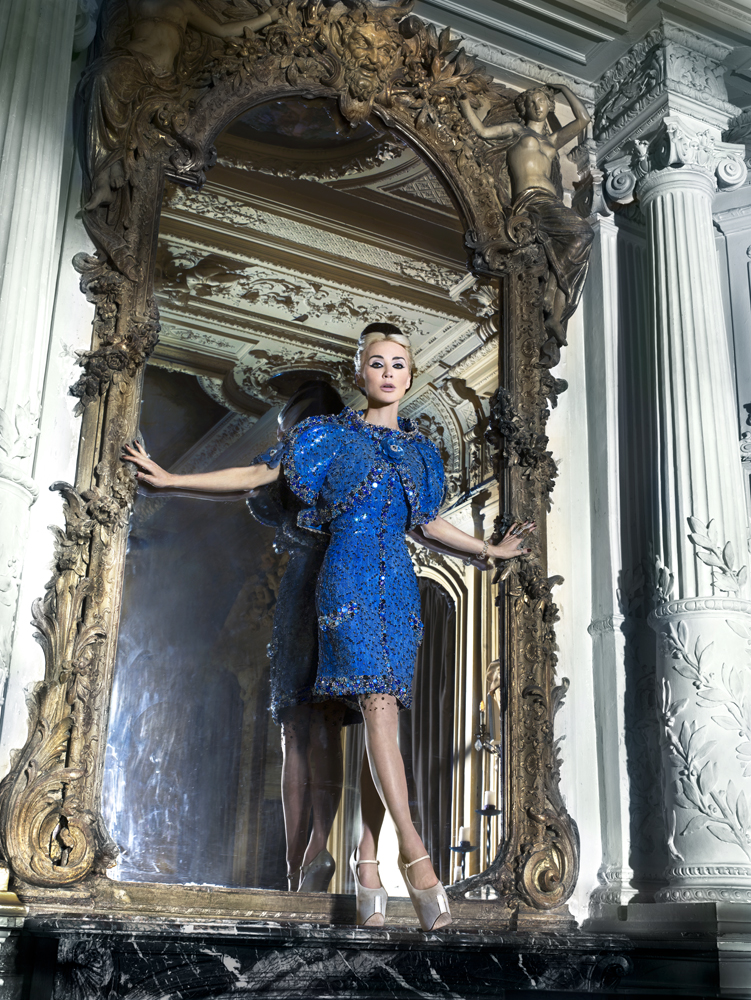 How close does your film follow the legend?
The original Chinese story takes place over hundreds of years, traversing lifetimes, so it was a challenge to encapsulate its essence in 8 minutes, yet preserve the endless cyclical sense of time and fate, and at the same time provide the cathartic resolution withheld in the original, a solution to the question of endless love.

How was it working with Guinness?
This film was a labor of love for all of us. We were very fortunate to work with Daphne, whose acting is extraordinary. Though known for her visual art, in this her first speaking role she imbues the complex character of Lady White Snake with a forceful ancient wisdom, a naive vulnerability, otherworldly charm and deadly intensity. Raised amongst aristocrats and surrealists like Salvador Dali, trained as an opera singer, she exudes an unforgettable presence on-screen, and her passion for poetry imbues every word with meaning.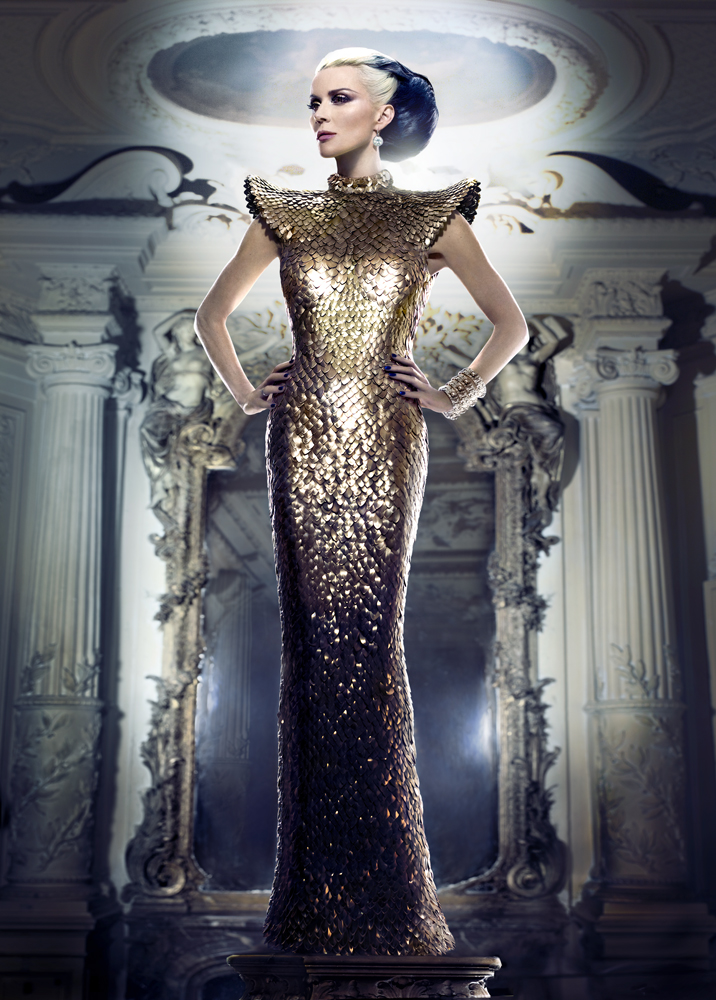 Where did the text come from in the film?
Many of the literary references were suggested by Daphne, such as Oppenheimer's quote from the Bhagavad Gita, and Coleridge's Kublai Khan, which happen to be favorites of mine as well, over which we came together on the project. Working the story around these texts was a terrific challenge, yet it helped bring out many of the layers of complexity in the original Chinese legend. Stylist and designer GK Reid (who created masterpieces for this film) showed bestselling author Neil Gaiman an early cut and he suggested his poem, the Hidden Chamber, which became the literary core of the film, and brought out many more layers in Lady White's character, adding a gender-bending suave serial killer edge.
For a teaser of the film click here and get lured into the urban chambers of one damn dazzling dame, err serpent.
Images in this post are an exclusive preview from Hong Kong Tatler. Photos by Markus Klinko & Indrani, styling by GK Reid, courtesy of Hong Kong Tatler. Fashion: coat and blue dress by Chanel Haute Couture, gold dress by Genghis Khan.
Film produced by Markus Klinko & Indrani, Daphne Guinness, and GK Reid.
Related