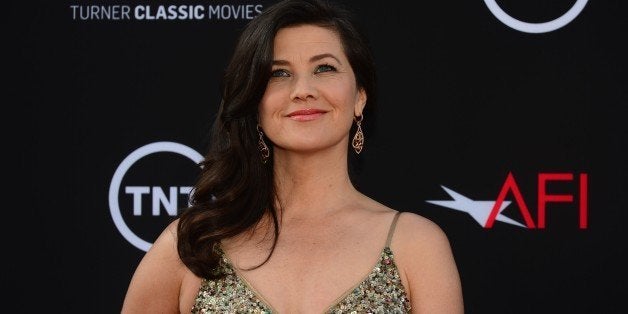 Interviewer: Maranda Pleasant
Maranda Pleasant: What is that thing in you that you pull your passion from?
Daphne Zuniga: I get really excited when I have moments where my head -- my mind -- disappears, and I get this moment where I start to tingle, and maybe sweat a little bit, when I'm in that space of feeling real connected with everything, every living thing. I first started feeling this probably as a child, but again when I started meditating.
I know it comes from my meditation practice. It shows up everything now and then. It's not an organization that I'm involved with and it's not a thing I want to happen on the planet. It's a state that reminds me that being alive is such a unique, bizarre, beautiful, electric thing, and it reminds me that a lot of the times, I'm not in that state. But that's what turns me on. The purest thing. There are people in my life that I've met that have helped that happen. I'll look at my boyfriend one moment and go, holy f***! In this moment I so love you just exactly as you are. Because all the other moments I'm subtly and not-so-subtly trying to change him. Fix him. Improve him. That turns me on. Where I'm just sort of shocked into the revelation, once again, of this planet is a living organism; this living thing, being alive, is a living thing. It's every breath you take. That was the last one. It'll never come back. You are riding on this wave of awareness, second to second to second.
If you just sit and spend time with yourself -- you were born as you, just you, and that's how you're gonna die. Why do we spend the time in between trying to not be ourselves? That's what meditation is. You just sit with yourself. Through all of it. It's like John Patrick Shanley said: "Where the terror is, you must go." Where the terror is, is where you must go.
MP: What makes you vulnerable?
DZ: Where I must go. Telling the truth. I finally have that with my boyfriend, and that makes me vulnerable constantly. Without vulnerability, you're not really alive. Your vulnerability is your power. Sitting in your house alone, breathing through it. Calling a friend when you need to cry. Being really honest in your therapist's office. Whatever it is. Bringing it into a role, for me. It is your power.
MP: How do you handle emotional pain when it comes in?
DZ: First of all, the true answer is, a lot of times it's really unskillful. [laughing] My go-to reaction to true emotional pain is to lash out and to annihilate. After that gets out of the system, and if I have the wisdom enough and skillfulness, the next level is to admit the truth of it, and then give it space. Whatever the emotion is, I have learned over the years to give it space, which is also why I love acting.
MP: [laughing] That's perfect. What is love to you?
DZ: Wow. Well. Two things. There's a feeling that feels like what I've been told is love. It has to do with what Louis Schwartzberg said today about beauty, love, whether it's squirrels outside my door, the rabbits, or the birds. They're not trying to impress me or anything, and me watching them isn't getting me or advancing me in anything. It's just beautiful. When I think of the relationship I'm in, there's a feeling that comes over me sometimes.
The one that I really call love is when I feel like everything's okay. That state of, it's all right here. I spent most of my adult life looking for romantic love. I've been in therapy since '87. What I learned was, that connection that I was looking for that I thought was really romantic love, my therapist literally said, "Well, when you feel that next, you probably shouldn't go towards that for a partner." She was trying to help me learn the difference. It took twenty-five years to find the man that I'm with now, and the feeling I feel about him is subtle, strong, amazing. I look at him and I smile. But I also look at him and say, "Can you please just put down the toilet seat?" It's not like it's perfect at all. But it's there. The love, it's there. The respect. The day to day has to bring you ease and comfort and safety. The waking up in the morning and going to bed at night, and everything in between has to bring you that. Or else what is the point?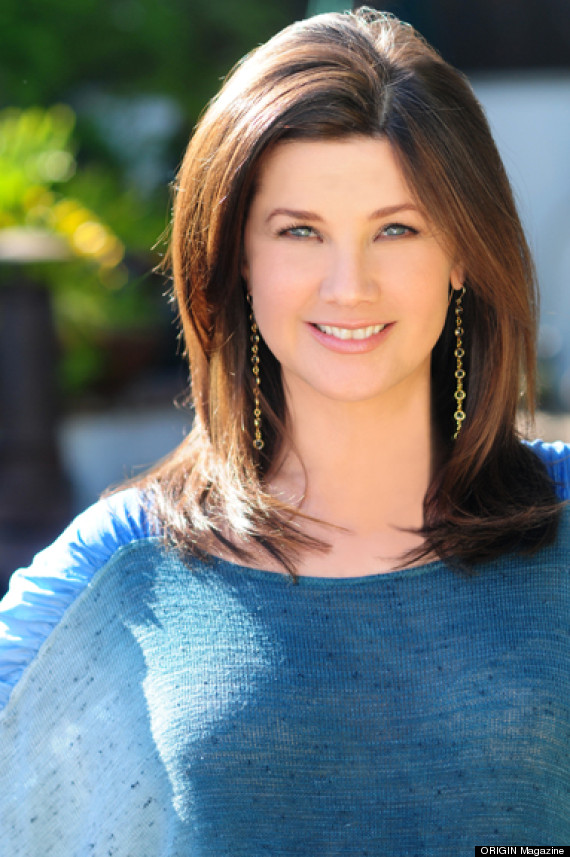 MP: Let's talk about some of the things you're involved with. You're so passionate about so many things.
DZ: I am. Women and girls, definitely. The one that I find is Equality Now. They're based out of New York and they have offices all over the world. Gloria Steinem's on the board. It's basically a very small outfit of lawyers, and these lawyers go to the countries where there's a case -- maybe a woman's been burned, or genital mutilation, or trafficking -- they'll go to those and find a case, and win the case so that the law changes. They go in and find an organization that's living there, right there on the ground, and they'll work with them legally. It's all pro bono, because these people don't have money. That's what I love about Equality Now -- they're these amazing women who go out and change the laws.
Susan Smalley started the Mindful Institute at UCLA. She's a scientist. She discovered Equality Now and got very close with Gloria Steinem, and brought me in, and some of her other friends. Now she's going to have an incredible event on November 4, in Beverly Hills. We want to raise a bunch of money and bring more awareness to the West Coast for Equality Now.
MP: Tell me about your eco involvement.
DZ: About three and a half years ago, the mayor of Los Angeles appointed me to the board of a nonprofit called the Los Angeles River Revitalization Corp. We were given a little bit of money that we had to continue to raise so that we could sustain ourselves. Our goal is to bring the L.A. River back, which is a cement channel, thirty-two miles long. It runs through L.A., the Valley, down through Glendale, Burbank, L.A., and south. We have architects, real estate people, community leaders, and other nonprofits all on board to bring that river back, and to bring people to the river. We've expanded bike paths; we have a kayaking program so that people can go down, get in a kayak, and experience the LA River. If you go to thelariver.com, we're on there under Revitalization.
MP: What has been one of your biggest life struggles?
DZ: Early on, my emotional work had to do with feeling unheard and invisible. My parents' divorce at six, when I was six, really affected me. We moved around and I was with my mom and my sister. I have learned, by the way, there were amazing gifts that came out of that. For one, I'm living my childhood dream. I feel very fortunate. That came from a single mom. My dad was in the picture, but it was my mom who was supporting us, took job to job, and moved us around to wherever we could live. She was a minister. She was an amazing, independent woman herself, who rode a motorcycle across the country, from East Coast to West Coast and back. One year, when she turned forty-something, she went off and climbed Mt. Kilimanjaro. Has hitchhiked from here to there. She's a real adventurer, my mother.
In one sense, I felt not seen and heard enough as a child. At the very same time, I'm watching her and modeling her. At seventeen, I left to go to Hollywood to pursue my dream, as if there was no other option. I only learned that, the gift of it, recently. And I often forget it.
I've been acting since I was a little kid. It was my escape from my day which had to do with a father leaving, and a mother not being home, and her struggling and doing her best and all that. But it wasn't fun. I would go into theater class. If she were a stay-at-home mom, I wouldn't have that discomfort inside that kept me pushing.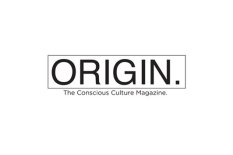 ORIGIN is the conscious culture national print magazine bringing together art, yoga, music, humanitarianism, and sustainability to shift the planet for good. Twenty percent of our editorial is donated to nonprofits impacting the planet. You can find ORIGIN in Whole Foods, Barnes and Noble, Pharmacas, Central Markets and 15+ other National retailers.
Before You Go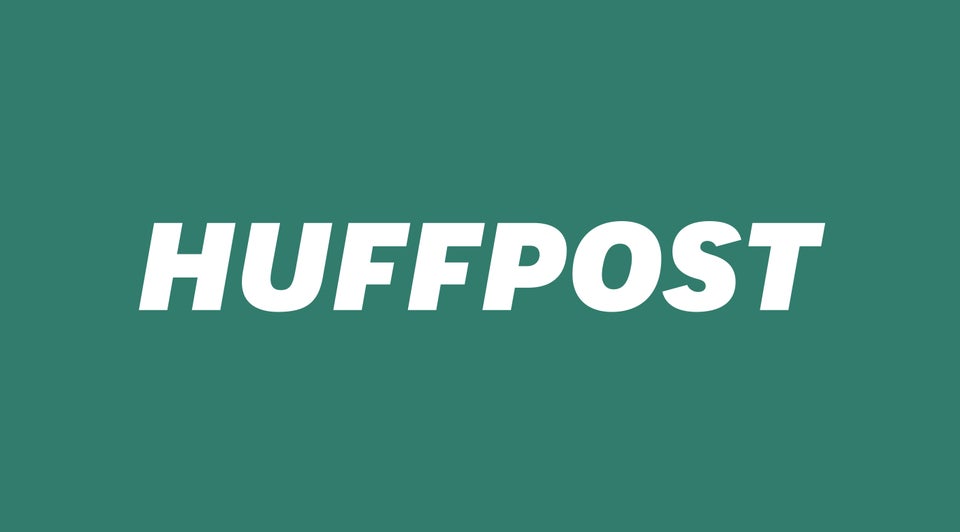 Celebrities Who Meditate
Popular in the Community