It was only the fanciest of fanny packs here.
Thousands of Disney park guests wearing their chicest and smartest attire crowded the Paris and Orlando, Florida, theme parks on Saturday to celebrate "Dapper Day."
Men and women wore their most fashionable outfits to the stylish event, with many men wearing bow ties, flat straw hats and suspenders, and the women wearing knee-length floral dresses and sun hats, and carrying ruffled umbrellas.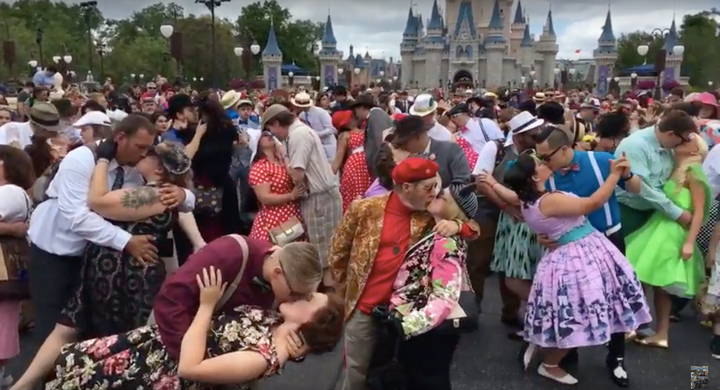 It wasn't necessarily period-style attire, however -- though many guests appeared to go for vintage looks, notably from the '50s.
Instead, the semi-annual event, which is not affiliated with Disney, encourages participants to "showcase you at your best," according to its website.
"Just as people once dressed in their Sunday best in the 50's and 60's when visiting Disneyland, we're continuing that tradition of 'stepping out in style' with a fun contemporary flair," the site says.
For several couples over the weekend, it was truly a day of magic.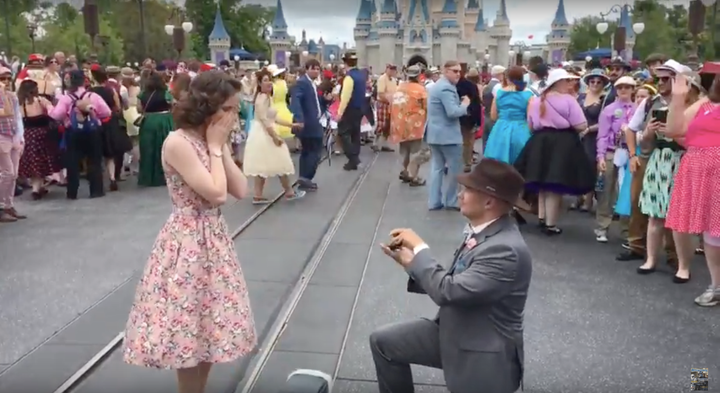 During a photo shoot in front of Cinderella's Castle at Orlando's Magic Kingdom, two women were surprised to see their fellas get down on one knee and propose, a heartwarming video shows.
A third couple, seen at the end of the video, were engaged earlier in the day, according to Attractions Magazine, which uploaded the video to YouTube on Saturday.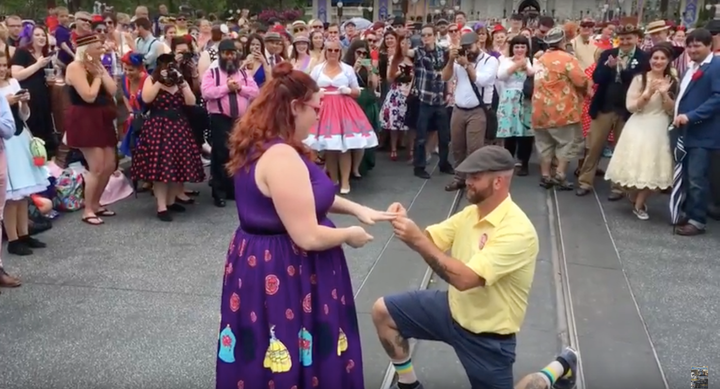 Those who missed the Paris and Orlando events still have a chance to catch the upcoming one at Disneyland in California on May 1. The fall events begin in October.
In the meantime, check out some of the most stylish outfits below.