Since the dawn of time, men have wrestled with one important, weighty question. Even our caveman forebearers would roll off their sleeping rocks, stare at their collection of pelts, and wonder:
"What me wear to work today?"
While our grammar may be slightly better, the question remains. If you're stumped by the sheer number of outfit choices, don't worry, we're here to help. Lucky for us all, we evolved past the all-formal days of yore, and entered a bold new age of cool casual. We partner with Dockers®, a company that knows a thing or two about effortless style for men, and found ways to help you dress smart -- whether you're heading to the office or just having people over to the man-cave.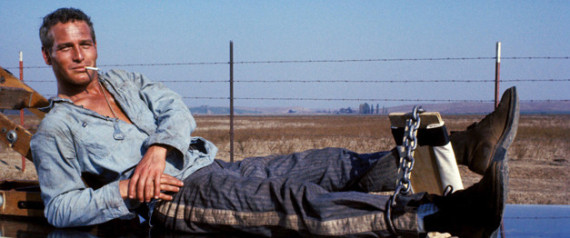 As a general rule, it's always appropriate to dress like Paul Newman. That's especially true when he wears denim, which is classic, rugged, and too good to stay solely on your nether regions.
Although Justin Timberlake's crime against fashion and/or humanity set back the denim top for years, we're happy to report it's back. The great thing is how versatile it is. Unbutton a bit, combine with khakis and boots, and you're ready for manly adventures -- like climbing an active volcano or grappling with a bear! If you're in the office, though, you can still dress it up with a dark, solid tie and a snappy gray blazer.
Just, please, avoid jeans and shirts of the same shade.
HACK IT:
Washing your denim can ruin that perfect color. Don't do it. If you notice people refusing to stand downwind of you, stick your shirt in a freezer to kill smelly bacteria.

HACK IT:
If you're still smelly, a bit of distilled vinegar in the last cycle of the wash will keep the true color.

HACK IT:
For all button-down shirts, you'll need to know when to tuck. If your shirt ends are long in front and back, and short and curved along the side, stuff that shirt down your pants. Now.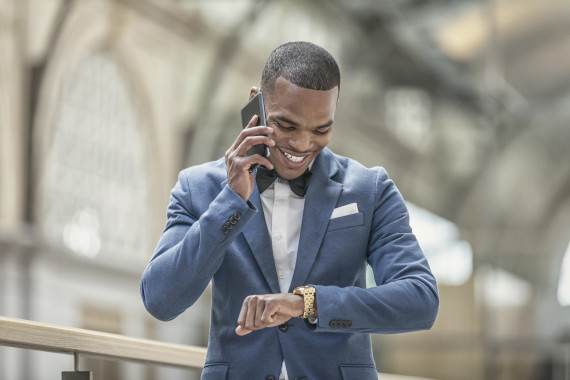 Sure, every man needs a dark suit for those special occasions. But your constant companion, your conversation starter, your go-to style piece -- that's the blazer. The gray, charcoal, or blue blazer is perfect for desk work, but put some plaid under it and you're equally ready to chop down a tree. Pick a tweed number for the coolest-English-professor-on-campus look.
Just make sure it fits perfectly. The jacket's shoulder should align with yours.
HACK IT:
Stand with your side up against the wall. If the shoulder pad touches the wall first, the jacket's too big.

HACK IT:
You're a man; measure things with your fist. If your jacket fits properly, you should be able to squeeze your fist in the gap between your jacket and stomach.

HACK IT:
This is one piece you'll want to take everywhere, so you need to know how to pack it. Folding it from the inside out will protect it from wrinkles.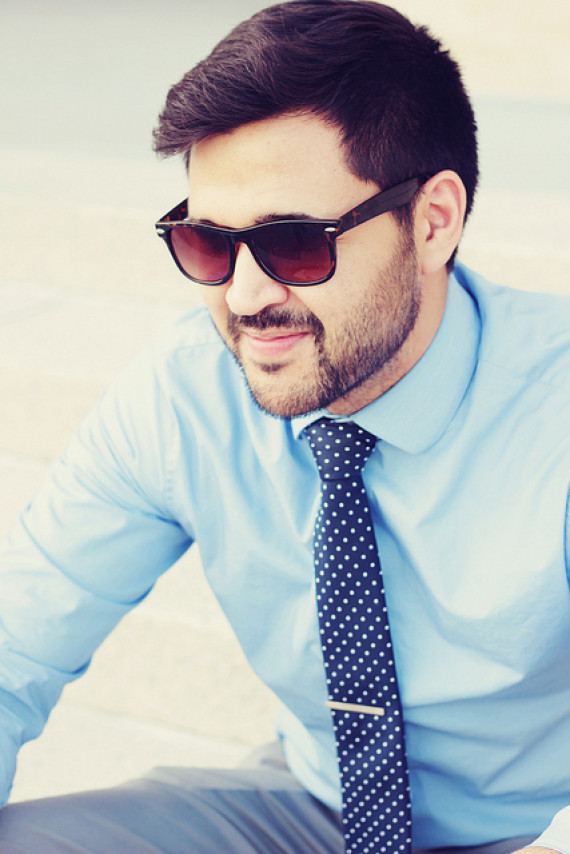 Once upon a time, the tie symbolized corporate conformity, as synonymous with office life as the typewriter and the timecard. Now, the tie can be anything you want -- even, dare we say it, a little rebellious.
You have a lot of choices out there, so we'll go ahead and say, "treat yo' self." Buy a bunch. But if you're looking for the one tie to rule them all, go with something dark and solid, or with a very subtle pattern. It'll look respectable with anything you match with it, even brighter, busier patterns like a gingham or plaid. Plus, if you dress it down -- by throwing a leather or jean jacket over your dress shirt, for instance -- your dark tie will look punk.
HACK IT:
Here's a fashion commandment: thou shalt tie your tie so that it reaches your belt buckle. (Any longer and it comes dangerously close to pee range.)

HACK IT:
Tie width matters too. 2 and ½ inches is considered a modern cut, but, no matter what, it should be in proportion to your lapels. The wider they are, the wider your necktie can be.

HACK IT:
Got a collection of ugly ties? You can always turn it into a beer koozie.
Don't Neglect the T-Shirt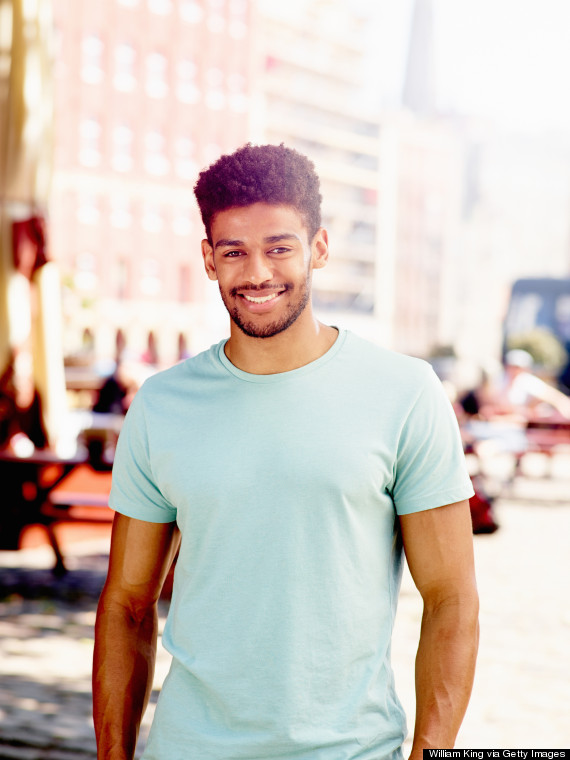 The lowly, forgotten t-shirt. Too often it is relegated to lazy Sundays lounging around the house (although, admittedly, it is perfect for that.) Don't sleep on the T-shirt, though, because, with the proper fitting and color, it can become office-ready.
Not every t-shirt is created equal, of course. The decades-old t-shirt you got at that death metal concert, for instance, should probably be kept under house arrest. But a well-made shirt in white, heathered gray, blue, or even purple will look sophisticated with the right blazer or cardigan.
HACK IT:
Shoulders make the T-shirt, too. The seam that separates sleeve and body of the shirt should fall right at the corner of your shoulder.

HACK IT:
Because no one wants to see your buttcrack, keep it at a respectable length. Your t-shirt should fall below the middle of your belt and above the middle of your zipper.

HACK IT:
Fight shrinkage. If you find that your t-shirt shrank in the wash, soak it in a bath of hot water and hair conditioner for five minutes, then stretch it back.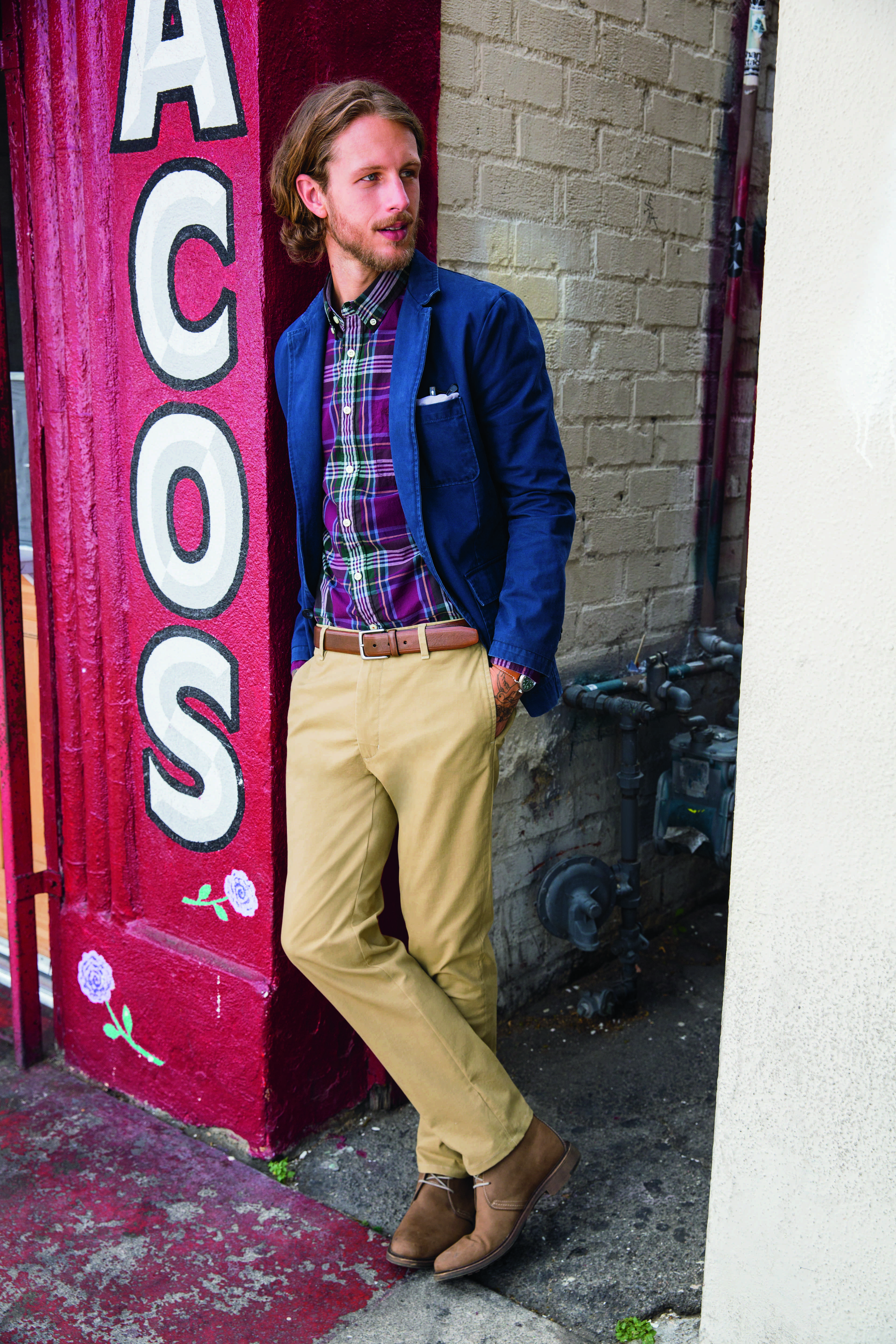 With all due respect to the kilt (its day will come), a man is defined by the right pair of pants. Jeans are a great start, but the dapper gentleman must expand, must master a bevy of britches. Your versatile outfit might include a slick pair of green chinos, the classic grey worsted wool slack, or the irrepressible khaki. (Dressing like Indiana Jones, we remind you, is not, nor will it ever be, wrong.)
No matter what you go with, though, the fit has to be impeccable. Your pants should be snug around your thighs and hips, but not tight. They need to cover a respectable amount of that no-man's land between navel and buttcrack, while ending high enough on the ankle to show most of your shoe. We recommend a quarter break.
In other words, like the love of your life, your pants should hug you -- but never, ever cling to you.
HACK IT:
One quick way to tell if a pair of pants will fit your waist: throw an elbow. As it turns out, the length of an arm from elbow to fist is roughly the size of an average man's waist.

HACK IT:
Sometimes a zipper gets stuck -- usually right before that big presentation. Fix it easily by rubbing the teeth with a pencil. Graphite acts a makeshift lubricant.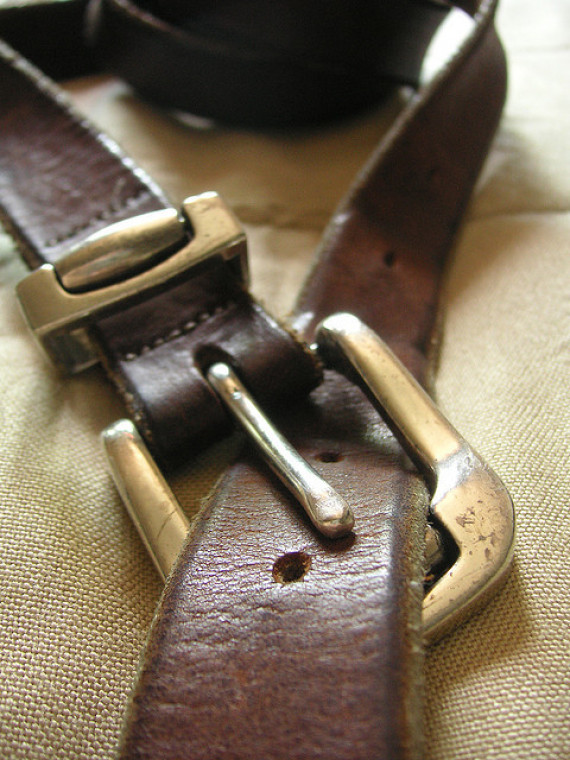 Look, we've all had that temptation to buy that monstrous, shiny belt buckle. But you've got to fight it, man! A belt is meant to keep your pants up, not weigh you down.
So cast your belt in a subtle (albeit stylish) supporting role, not as a star player. It should be a quality leather, and should match your shoe color and finish. You'll probably need both black and brown at some point. If you're dressing up, make sure your belt width and clasp size goes down.
HACK IT:
Belts may look tough, but they need love too. Hang your belt vertically and away from direct light. (Coiling it can crack the leather; sunlight fades it over time.)

HACK IT:
The right sized belt has a few inches of leather to the left of the buckle after fastening -- enough to reach the first belt loop, but no more. Err on the side of shorter.
Whatever You Do, Wear the Right Shoe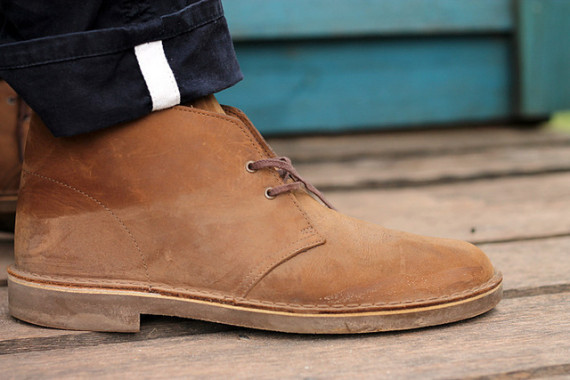 Nothing can sink your smart outfit quicker than an ugly pair of shoes. And nothing can make your feet smart as much as an uncomfortable pair of shoes. The stakes are high -- shoes, after all, make the man.
While we could write all day about our sneakers and dress shoes, the best solution is always the boot. It's manly, sturdy, and versatile. It works well in the mud or in the executive bathroom. There are plenty of styles to choose from, but consider the classic and comfortable desert boot. It pairs smartly with your khakis, chinos, and jeans, and it will never -- we repeat, never -- go out of style.
HACK IT:
Consider this the anti-hack: although some sites suggest using olive oil to shine your shoes, don't. Olive oils make leather temporarily supple, but resurface later as unsightly oil spots. Try shoe conditioner on leather instead.

HACK IT:
If you went with a nice chocolate or tan suede boot with your khaki, we salute you. A fun trick to clean suede is with stale bread crusts, which soak up stains and oils.
Related