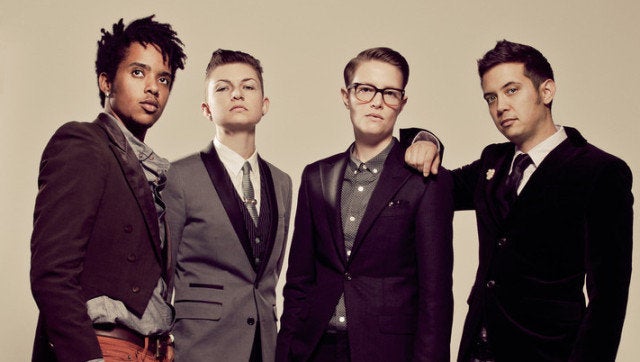 As the Managing Editor of dapperQ, a fashion and lifestyle website founded by Susan Herr for masculine gender rebels, I have spent countless hours perusing fashion media for inspiration. While the dapperQ team is proud to be a premier website for our niche market, I am often frustrated that there is a serious dearth of masculine clothing, role models and mainstream visibility for straight tomboys, butch lesbians, transgender men, androgynous individuals and other masculine gender warriors who are challenging gender binaries. Visit any newsstand or Google "fashion blogs" and you will find an endless tide of fashion media geared toward stereotypical gender identities, and practically nothing for our target audience. That leaves us with little competition, but being one of the best because of the discrimination that exists in the fashion industry doesn't make us feel all warm and fuzzy inside.
In this day and age, with female "male" models like Casey Legler and up-and-coming masculine-inspired clothing brands like Wildfang all the rage, I am utterly surprised that those in the fashion industry who consider themselves pioneers and artists have not already capitalized on our niche market (at least to make a buck, if not to be a trailblazer or a vocal ally). The occasional culturally insensitive nod to "lesbian chic" as a fashion trend doesn't cut the "inclusion" mustard. Our readers aren't dressing masculine to be trendy. They dress to represent who they are and how they feel inside every day, and they demand and deserve a place at the fashion table too. You have to wonder where women like Ellen DeGeneres or transgender men like comedian Ian Harvie turn to when they want to get style advice or read fashion media that celebrates and represents their identities. The options are few.
Back in 2010 I was brainstorming ideas for fashion editorials and kept coming across the concept of "from runway to reality" and "from runway to red carpet" in women's glossies. These series basically advise readers on how to pull off a high-fashion runway "womenswear" ensemble by making it more practical, relatable and ready to wear. So I thought, "Why can't dapperQ do something like this?" But instead of analyzing J.Lo's red carpet interpretation of a Pucci gown that debuted on a runway model, we would feature someone like Amos Mac, co-founder of Original Plumbing: Trans Male Quarterly, interpreting a DSQUARED menswear ensemble from a recent fashion show. Or we would put Gina Mamone, president and CEO of Riot Grrrl Ink., the largest queer record label in the world, front and center wearing her version of a Marc Jacobs outfit. You know, celebrate the rock stars of the dapperQ world!
And that's just what I did with the "He Said/We Said" ("HS/WS") project. "HS/WS" is dapperQ's version of "from runway to reality." It captures real-world models and their creative interpretations of high-fashion menswear. Each edition, cross-published regularly on Autostraddle and dapperQ, features a different inspiration, photographer and group of models in order to celebrate the diversity in our community. The models style their very own looks; I give the inspiration, and they give the interpretation. They come to the shoot camera-ready: hair, makeup, their own clothes, accessories and props. I didn't want the series to reflect how to recreate menswear from an individual stylist's point of view.
Since its 2011 debut, "HS/WS" has showcased the images of 11 photographers who have volunteered to create an amazing catalogue of sartorially smart gender rebels, adding to the bank of images that are redefining menswear and increasing representation of our market in fashion media. Photographers have included Neville Elder, Sabrina Haley, Vito Fun, Yi-Ching Lin, Maro Hagopian, Yann Feron, Leslie Van Stelten, Bex Wade, Syd London, Katya Moorman and Sophie Spinelle. To date, the catalogue includes over 500 original images. Media outlets such as Autostraddle, AfterEllen, Curve magazine and The Daily Beast have also published many of these photos, which has assisted in improving access and visibility for the community we serve. But we still have a long way to go.
While some critics of "HS/WS" believe that its fashion focus is "consumerist" or "superficial," we have received a great deal of positive feedback from participants and readers who feel that that the project has given them a voice. "HS/WS" model Crystal González-Alé, founder of the Marimacho clothing line, stated, "When I started coming into my own sense of masculine style in college, there were very few places to turn to for inspiration or support. 'He Said/We Said' provides a much-needed platform for folks in the community to do just that. It is an amazing feeling to expand the idea of what is possible." Nic Rathert, one of the participants in our first-ever West Coast edition, said that "HS/WS" breaks "arbitrary rules around who can wear what," adding, "It's the world's best-dressed revolution." Nic's co-model Jae Jacobs further explained, "When I was younger, I used to think that I hated shopping and dressing up. It wasn't until I realized I was shopping in the wrong section that I found my style and found fashion to be fun! 'He Said/We Said' is a way to show people that fashion doesn't need to be binary."
And the readers? They have left comments thanking us for publishing faces and bodies that they can relate to, or drool over, or both!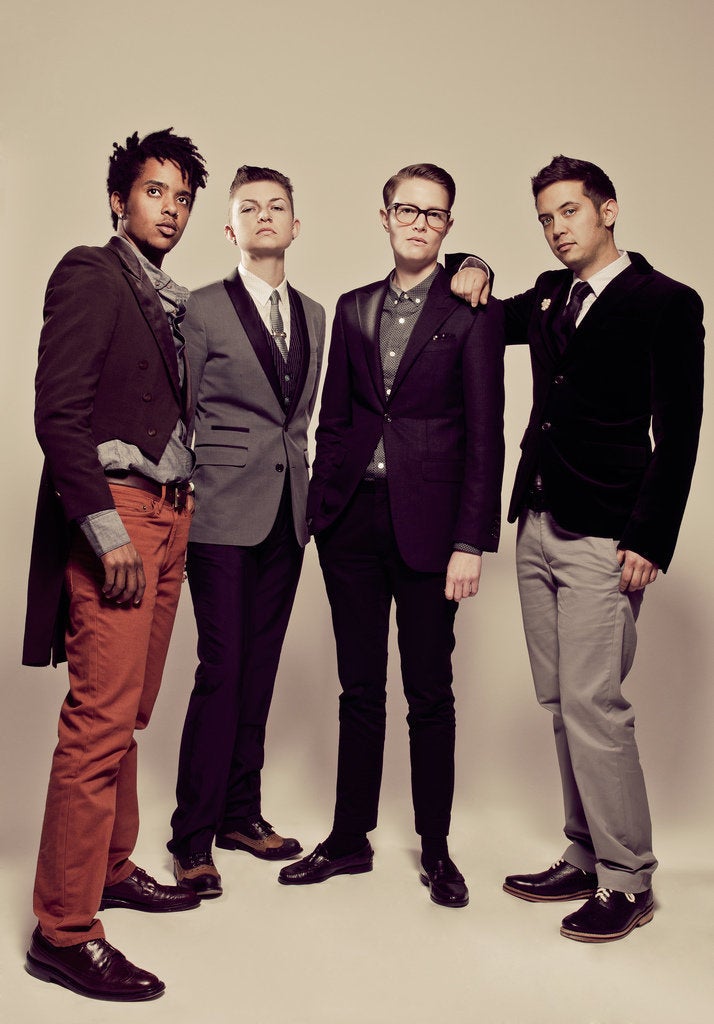 Gender Rebels Revolutionize Menswear In DapperQ's 'He Said/We Said'
To learn more about the "He Said/We Said" project, visit dapperQ.com.
Popular in the Community