As far as retirements go, Dara Torres' haven't always stuck.
The gold-medal swimmer first retired from the sport after competing in the 1984, 1988 and 1992 Olympic Games. Torres then came out of retirement at age 33 for the 2000 Olympics in Sydney, and became the oldest woman to win an Olympic medal in swimming. She announced her second retirement after that, but, again, it didn't last. In 2008, Torres competed in her fifth and final Olympics, ending her competitive career as one of the most decorated female athletes in history.
So, when the famed swimmer sent out a tweet on April Fool's Day last year announcing yet another comeback, it made people wonder. Was it really a joke?
Indeed, it was. Now, Torres tells "Oprah: Where Are They Now?" that as much as she still loves swimming, there's one big roadblock that prevents her from competing at the Olympic level anymore.
"If I could swim the race once and just go up there and give it my all, I think I would do OK," Torres says. "But the fact that now you have to swim preliminaries, semi-finals and finals ― swim the race three times ― to qualify for an Olympics, it's just too hard on my body."
"All of a sudden, it just hit me," she says. "I was like, 'Thirty wasn't bad and 40 wasn't bad. But 50, that's a half a century. That sounds really old!'"
Of course, if age 50 is anything like 49 for Torres, it's hard to imagine much changing for the former Olympian. "I don't feel like I 'feel' 49," she says. "I love working out. I box, I still swim, I do barre method. I just do a lot of things that keep me in shape."
In the meantime, Torres has another nine months to wrap her head around reaching that milestone birthday.
"I don't know what to expect at 50," she admits. "It's just another year to me. Another birthday. But it just sounds kind of old."
"Oprah: Where Are They Now?" will air an all-new special with follow-ups on Olympic legends like Nadia Comaneci and Carl Lewis on Sunday, July 24, at 10 p.m. ET on OWN. Watch a preview.
Another update from an Olympic swimmer:
Related
Before You Go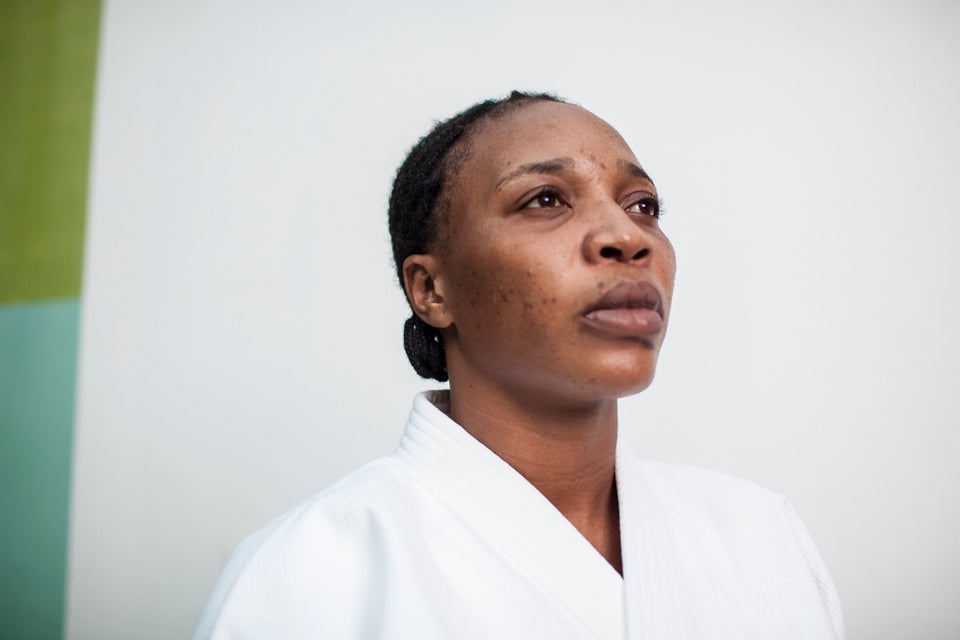 Meet The 2016 Olympic Refugee Team
Popular in the Community