An Illinois mom is desperate for answers in the disappearance of her daughter, a mother of two who vanished after leaving home for work last week.
"It's a nightmare," Cindy Lowe told The Huffington Post on Wednesday. "I don't know where she is or if she's hurt. I just want her to come home. She has kids and she needs to come home."
Lowe's daughter, 34-year-old Darcey Cottrell, was last seen leaving her Danville home on June 1 at about 2:30 p.m. Cottrell, who is employed as a sales clerk at Discount Tobacco Warehouse in Danville, was heading to work for the start of her 3 p.m. shift. She was reported missing when employees notified family members she failed to arrive.
According to Lowe, her daughter, who is the mother of two boys, ages 6 and 17, was last seen by her eldest son.
"My oldest grandson was home with her and he said everything was normal," Lowe said. "Before she left she got him some food and said she would do the laundry when she got home."
What happened to Cottrell after she left home remains a mystery. She has not been seen since, and the vehicle she was driving -- her dad's green Ford Ranger with Indiana veteran license plate AN3826 -- is also missing.
Lowe said she is growing increasingly concerned for her daughter's safety.
"This is not like her to disappear and not let someone know if she is OK," Lowe said. "She's not missed a day of work in two years. She is a very trusting, friendly, outgoing and dependable person."
Danville police did not return a call for comment from HuffPost on Wednesday.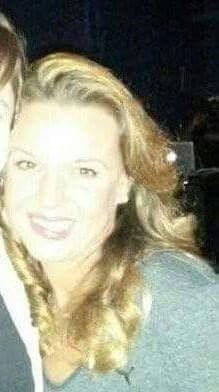 Commander Jane McFadden told NBC News on Monday that authorities have to consider the possibility of foul play in Cottrell's disappearance.
"We have to look at it first as the worst-case scenario," McFadden said. "You never know what could have happened."
Volunteer searchers scoured the streets of Danville over the weekend and posted flyers throughout the community. Additional searches are scheduled for the coming weekend.
"We're doing everything we can to get it out there," Lowe told HuffPost. "I'm trying to stay focused on that. I can't let my imagination go wild or I'm going to drive myself crazy. We just want her back. That's all. We just want her back."
Cottrell is described as 5 feet 2 inches tall, weighing 130 pounds, with blonde hair and brown eyes. She was last seen wearing a burgundy shirt and jeans.
Anyone with information is asked to contact the Danville Police Department at (217) 431-2250 or Vermilion County Crime Stoppers at (217) 446-TIPS.
Calling all HuffPost superfans!
Sign up for membership to become a founding member and help shape HuffPost's next chapter
BEFORE YOU GO
PHOTO GALLERY
Missing People