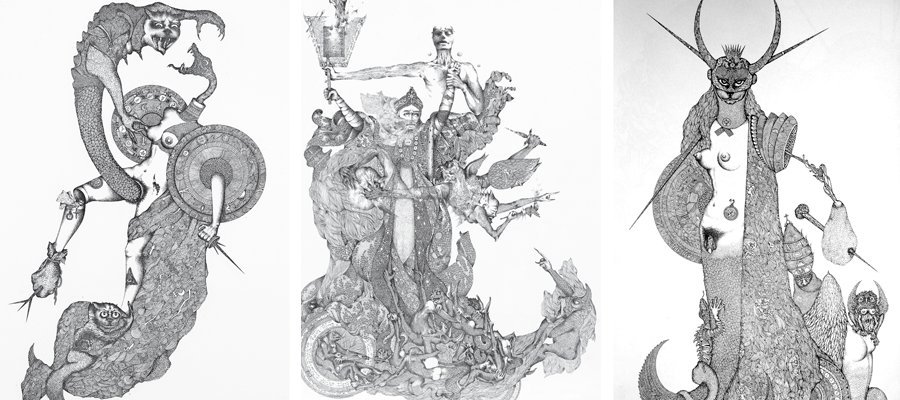 Darcilio Lima had his first art show at 10 years old. He was a crucial player in Rio's hedonistic underground art scene in the 1960s. He spent a significant period of time in the 1970s in Paris, sleeping in a graveyard. Like any legit surrealist, he was friends with Salvador Dali. And, yet, the Brazilian artist's name remains widely unknown, despite the captivatingly fine lines and hypnotically twisted figures that ooze forth from the darkest depths of his subconscious.
Thankfully, an exhibition entitled "Opus Magnun" at Stephen Romano Gallery in New York City will explore the macabre labyrinths of Lima's mind, hopefully bringing the artist, who died in 1994, the recognition he's long deserved.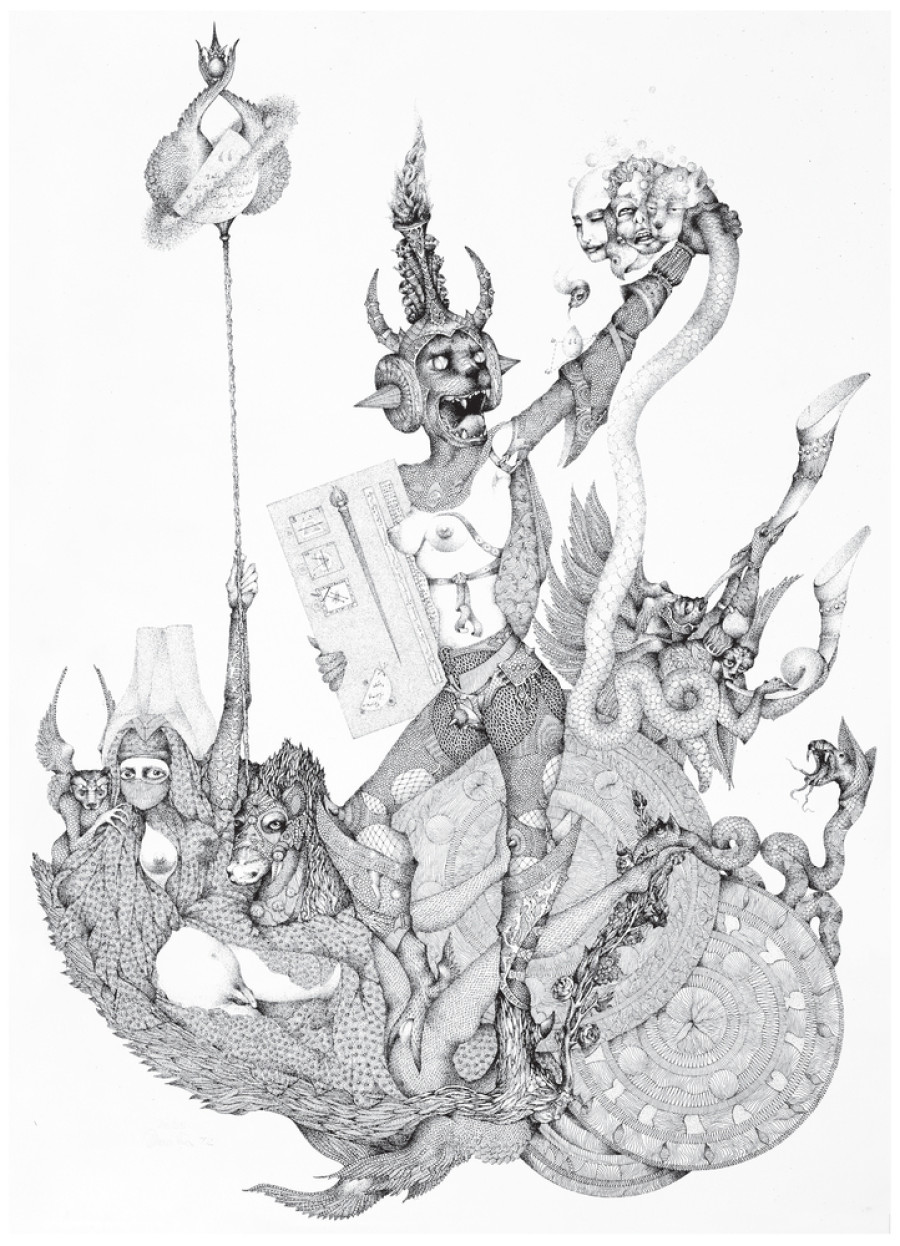 "Many artists are relegated to obscurity after they die," curator Stephen Romano explained to The Huffington Post. "Lima's legacy was dormant for many years as there was no one to perpetuate or to advocate for them. I found three works in an obscure auction several years ago and was completely mesmerized, i felt in some ways he had found me not the other way around." Lima was born in an impoverished coastal town in Brazil in 1944. In his mid-twenties, he was living the life you'd imagine for a bohemian surrealist, experimenting with drugs, sexuality and identity, while pursuing a deeper spiritual knowledge. The overwhelming ferocity of it all led to a nervous breakdown, at which time Lima took up in an outpatient facility for disturbed creatives, where his art truly reached new, very strange heights.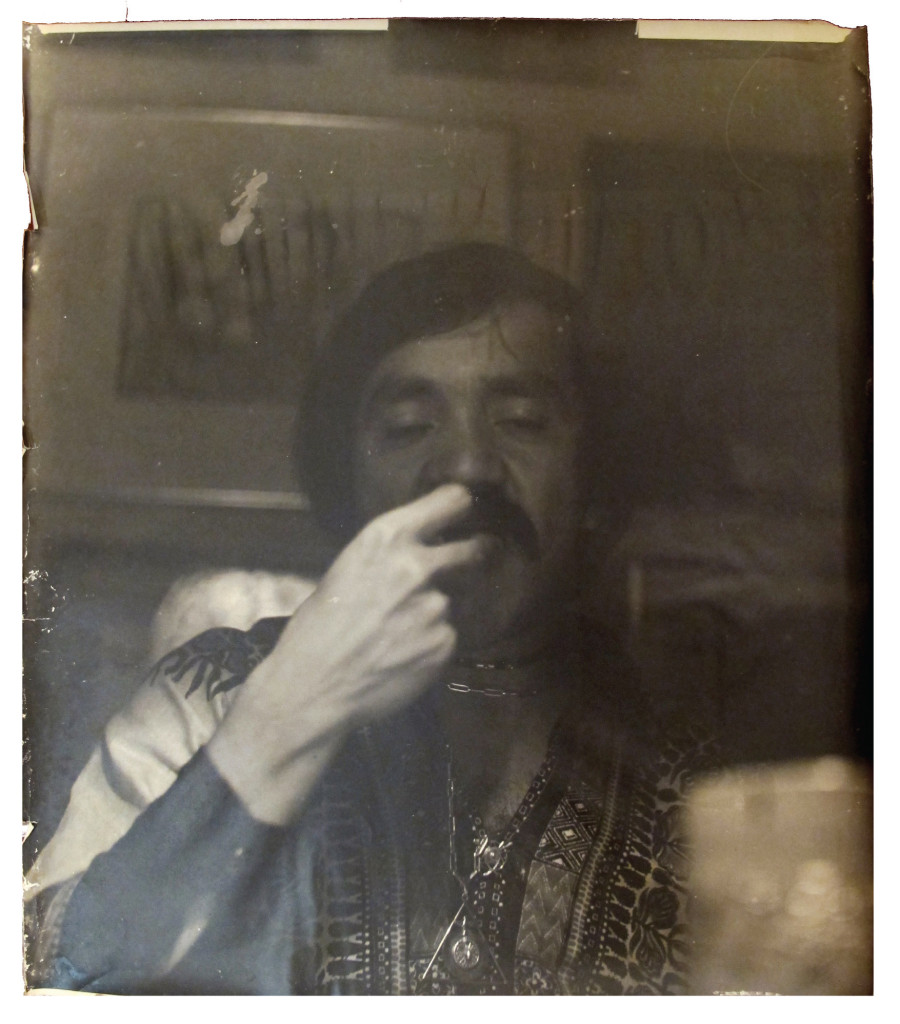 In the '70s, Lima finally garnered international attention, when -- seemingly out of nowhere -- he disappeared from the art world completely. "Years later, a journalist who was doing a story on him found him in his northern costal birthplace," Stephen Romano Gallery explained in a statement, "rumored to be haunted by a giant underground serpent, disheveled and unkept, writing his ramblings on the walls of a dirt-floored back room of a church, living off the generosity of the community."
Although Lima attempted to destroy all of his works shortly after being rediscovered, many survived. The artist died in 1994 after a freak accident, but his art lives on. Wolf heads morph into a woman's body topped off with a fish tail, while an unexplained penis dangles from a thread nearby. If you have an aesthetic soft spot for astrological imagery, nipple squeezing, decapitation and hybrid beasts -- well, that's odd -- and, you're in luck. With all the nightmarish beauty of William Blake and the hybrid monsters of Moebius, Lima's drawings prove that while artistic trends change over time, the hauntings of the mind are timeless.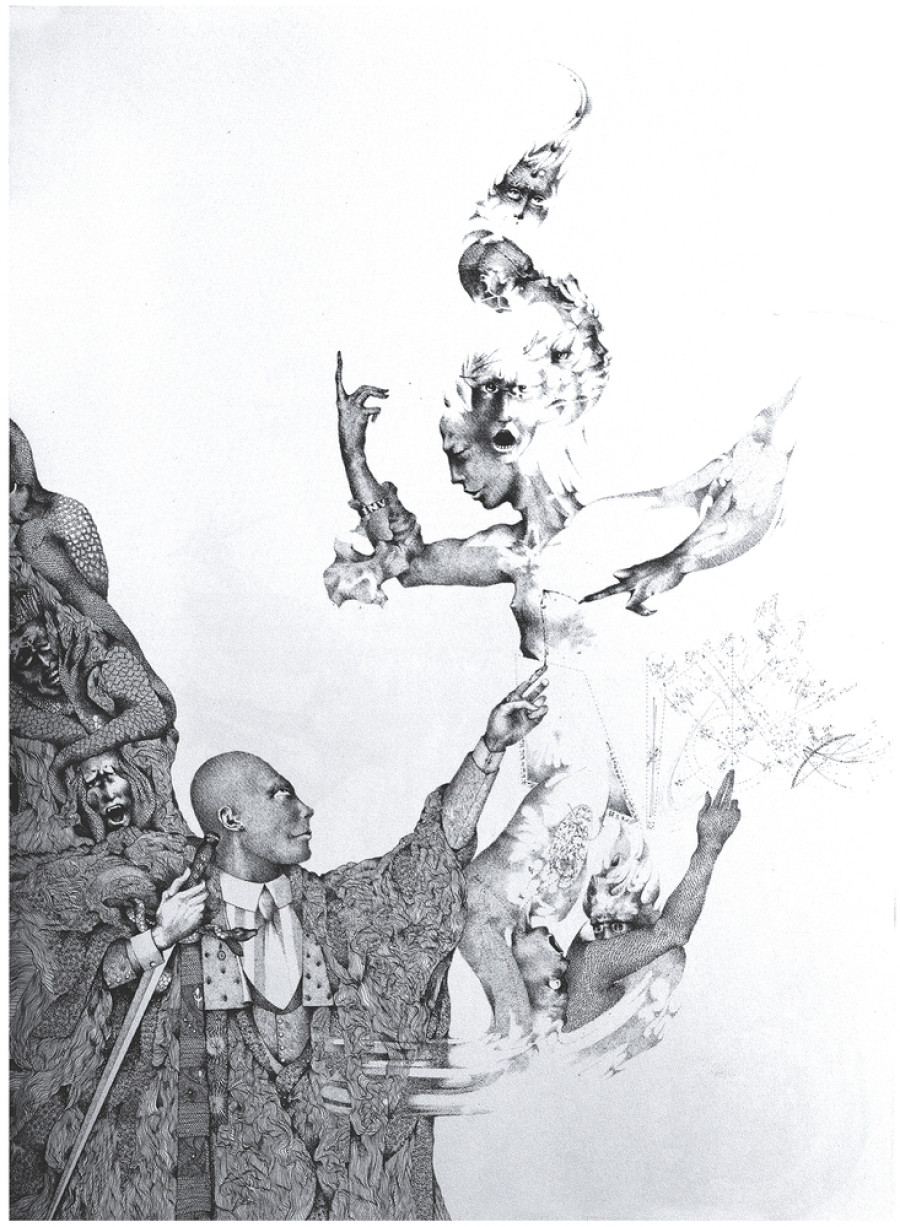 "Darcilio Lima was a quintessential 'outsider artist,' someone who's marginalization was at the very core of their art making," said Romano. "By embracing his own madness as an essential component of his own identity, Lima was extremely courageous about rendering an often frightening truth , often going far past the edge in illustrating what would still be considered 40 years later as taboo. However, by anchoring his art in astonishing technical proficiency, the art of Darcilio Lima, while being the product of a true visionary, has an aura of credibility as well since it is so elaborately and obsessively crafted. The combination of those two elements. visionary subjects and technical mastery, leaves the viewer in no doubt they are in the presence of something rare and special not often seen in this day and age."
Darcilio Lima "Opus Magnun" runs through April 30, 2015, at Stephen Romano Gallery. See an exhaustive roundup of his works below. Warning: some works contain graphic imagery.
Related
Popular in the Community