As a Millennial I love all that is social media: creating new real relationships, engaging in interesting content, discovering how my brand can effect other people's life just by having a social presence. It is really fascinating. I always look into the latest news, follow tech gurus, and this time I wanted to share something that can help a lot of people - and businesses, make their lives a bit easier.
In the social media world there is one big truth: GIVE LOVE. If you genuinely love people, the majority of them will love you back; just like in real life you need a lot of effort. The same thing is necessary in building your social media. There are however developers out there that are trying to save people's valuable time. They created an app, specifically for Instagram. This app works by registering your hashtags, who you want to target as your audience, and it will engage on your behalf. You can interact constantly with your audience and you should. This app though, will work like you x 1000, and I found it genius. The inventors of this app called River are Asia and Karol and they are Millennial entrepreneurs from Poland that are conquering the world of social media.
"We want to make a difference in the Instagram world by bringing the real people back to everyone's Instagram profile, not bot-coin-likes. River was made to make brand building and engaging on Instagram easier. Increasing engagement is the key to success on Instagram. With River you can attract real people and get real love back to your Instagram profile. The more you engage with your audience by liking their photos and following them, the more they will engage with your profile in return. Which, in turn, will lead to more followers and more targeted traffic, buying your products, visiting your website, etc. With River can easily and quickly engage several hundreds of users so that your work will be much more effective."
I was curious to learn more about these two innovators and let my readers know that there is something out there legit. They also give costumers a one week free trial, so that you can experiment whether it works for you or not. I decided to interview them and find out who is behind River.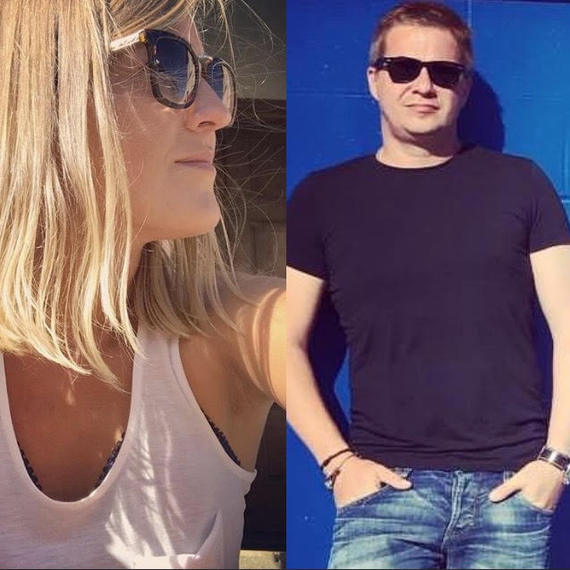 When you were a child, did you wish for the career and for the life that you have manifested today?
Karol:
Of course! Even when I was very young, I have always been thinking about marketing and sales, and development and coding. I have started very early. I was still in elementary school. This is what people call growth hacking now.
I probably did not really project that I would have become a CEO of a company.
My dad, Jerzy Pokojowczyk, was a master chess player, he traveled a lot. He brought me books and magazines from abroad. I am self-taught!
My older son started to code when he was 10 years old, same like me. So I assume that it is in our genes.
** I am blown away: I have never heard about a child interested in sales, marketing and coding. It must have been a past life experience :)
Asia:
No! Never :) I always wanted to work in an advertising agency and I did it for 13 years. I was sure that I would never have had my own company.
Why? Stress, sleepless nights, working more than 80 hours per week, being a psychologist, accountant, business analyst and god knows who else ... Well, everyone's dreaming about it, right? 😀
But I am a very hard-working person. I started working when I studied in high school. At first it was some odd jobs, but quite stable and flexible temporarily.
For over 13 years I worked for a large advertising agency for which I was building brands, communication and sales strategies for their customers. But then there came a moment when I did not see a future for me anymore.
In the meantime I met Karol, whom I actively supported from the very beginning of his company, Colibri IO.
After 2 years of cooperation I decided to join the Colibri IO's Team permanently and we created River, an app dedicated to growing people's Instagram (www.getriver.com).
I feel that all my past experiences were most useful, to build the brand awareness for River and for our users.
Name a wish that you had for your life or for humanity that finally came true.
Karol:
I still remember stories from people living in the communist time in Poland. I'm very happy that this is all gone now, and that our life is just full of opportunities and borders are mostly open - especially in Europe. This was a huge change for the world and it had a strong impact on my life as well.
Asia:
I can divide my life into two parts: before being a startup co-founder my life was super simple. I worked a lot and my wish was to become a Sales Director before my 30th birthday. I did it. For over 10 years I dreamed to reach advanced positions at work but I did not really think about me. My new life began at the end of 2015, when we started our trip to South East Asia and we created our new company: River beta. This was a wish come true.
I met a lot of great people. We traveled around South East Asia for 2 years and were able to create a lot of beautiful friendships in Penang (Malaysia), Bali (Indonesia) and Mui Ne (Vietnam).
Now I wish to go back to South East Asia!
If you were granted one wish for humanity or for our planet, what would it be?
Karol:
Definitely to colonize other planets! I'm tracing the work of Elon Musk with bated breath!
** From Wekipedia "Elon Musk s the founder, CEO, and CTO of SpaceX; co-founder, CEO, and product architect of Tesla Motors; co-founder and chairman of SolarCity; co-chairman of OpenAI; co-founder of Zip2; and founder of X.com which merged with PayPal of Confinity. As of June 2016, he has an estimated net worth of US$11.5 billion, making him the 83rd wealthiest person in the world.
Musk has stated that the goals of SolarCity, Tesla Motors, and SpaceX revolve around his vision to change the world and humanity.[24] His goals include reducing global warming through sustainable energy production and consumption, and reducing the "risk of human extinction" by "making life multiplanetary" by setting up a human colony on Mars.
In addition to his primary business pursuits, he has also envisioned a high-speed transportation system known as the Hyperloop, and has proposed a VTOL supersonic jet aircraft with electric fan propulsion, known as the Musk electric jet."
Asia:
We need to protect tropical forests from deforestation and degradation, if we want to protect the planet against the worst global warming impacts. Ending deforestation will not solve global warming by itself, of course--urgent actions are needed to cut the other 90 percent of emissions. But the problem cannot be solved if the role of tropical deforestation is ignored.
If you could go back in time and ask one question from anyone from history, who would you want to meet and what question would you ask?
Karol:
Hank Moody!
It might sound funny, but I really enjoy with this series and they always helped me to relax after work. I can watch Californication over and over again :)
Asia:
Nikola Tesla - I'd like to show him what his contributions made towards our present technology, and ask him to discover more for our future generations.
**Nikola Tesla said:"Let the future tell the truth, and evaluate each one according to his work and accomplishments. The present is theirs; the future, for which I have really worked, is mine."
What does it mean for you to be a Millennial Entrepreneur?
Karol:
It gives me freedom! I can live in a place where I want and meet the people that I would love to meet. I can do the things that I love to do. The freedom of choices is the most important factor for me! If you want to be a successful entrepreneur, don't start out wanting to be one. Start out with a customer problem and a product that solves it. Get capital. Make the product, market it, win customers. Someday you'll wake up and realize what you've become: a guy who took a risk, started a business, and made money.
Being an entrepreneur is about giving everything you have when the going gets tough, and never giving up. If you truly love and believe in what you're doing, then you must hang in there. Entrepreneurship is not knowing everything about your business. You must humble yourself and not work from your ego. Always be willing to grow, change and learn.
Asia:
An entrepreneur is a person who starts a business and is willing to risk loss in order to make money. If there's no real business or risk, you're not an entrepreneur. Entrepreneurship is the mind-set that allows you to see opportunity everywhere. It could be a business idea, but it could also be seeing the possibilities in the people that can help you grow that business. But it is not easy, and the road can be windy!

What are your suggestions for using correctly social media and particularly Instagram?
Karol:
Just do not try to build your audience by buying the followers and focus on one think that you do better than the others. Fulfill your dreams and fill your profile with photos that your audience might be interested in. Always try to reach your target audience as much as possible.
Asia:
As you certainly know, many millions of users use Instagram every day. So do your customers. If you want to make your brand look more human, real and closer to your customers, you should be on Instagram too.
Here are my 7 steps to use Instagram like a PRO.
Check what your competitors do - this will help you create your way of communication.
Find suitable hashtags - this is the best way to reach your target group.
Prepare your content - at the beginning, this is the worst part, but I promise that this will be nice over time.
Set up publishing calendar - it will make your work simpler, you probably have another thing to do other than just using Instagram.
Research potential costumers - of course, Instagram is great fun, but your point is to talk to your potential costumers.
Attract and Engage - probably the most important part.
Create a shortened link in the bio - this link is not measured by default, so you have to pass it through bit.ly or whatever another service that can help you measure incoming traffic
What is your final message for our readers?
Karol:
Whatever you are doing in your life, whatever it is business or personal, always try to be better than others.
Asia:
I would like to say something similar as Karol, but in my opinion much more important than just doing is to create something that will be useful. Because our life is full of useless things! This life is pretty AMAZING! Just stop and look around.
**It is the constant research to be better that will keep you humble. It is by trying to be innovative that you can try to change things. I applaud these young entrepreneurs that with their idea are helping so many other entrepreneurs all over the world.
As always, make your wishes come true.
From Philadelphia, The Celebrity Wishmaker Simonetta Lein
Credits to: Raphael Anthony Amabile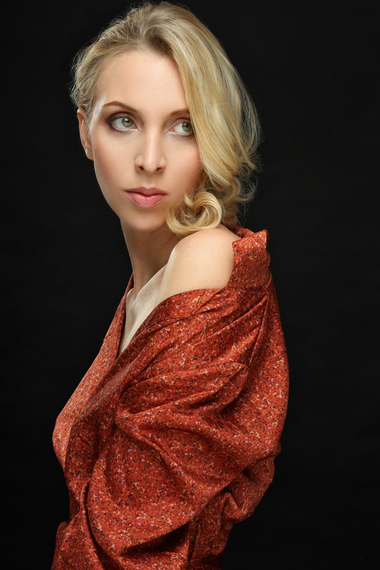 Popular in the Community