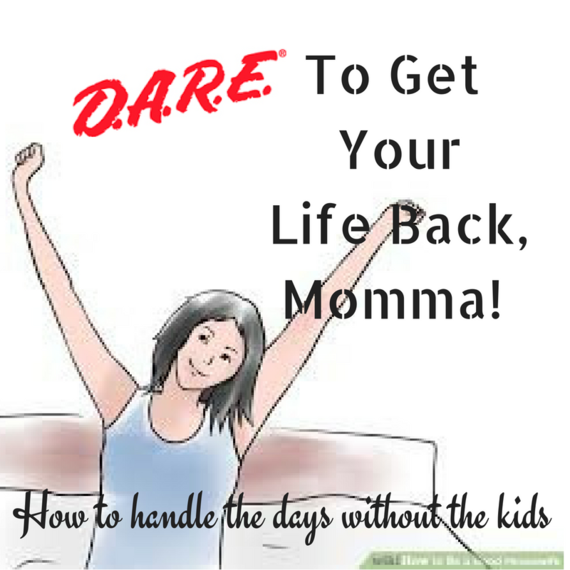 It seems like ages since your house was this quiet. For the past couple of months, which seem like a gazillion years, it has been a mad house. Literally.
You don your Family Manager hatand from dawn till late into the wee hours of the morning, you pick shoes and clothes, soothe screaming babies and toddlers, do the laundry, make breakfast, lunch and dinner, not forgetting to remind your toddler that he doesn't belong on the window sill. You sometimes would eventually scream out loud (in your mind, lol) as the children drive you to the edge of craziness and back.
But now they are in school.
The first few days, you felt pure joy. You walked through the house finally starting and completing each task without any interruptions and even had time for naps.
But it's becoming routine, isn't it?
You feel the emptiness creep slowly upon you. So what am I supposed to do with my time, you ask.

No worries, momma. I gotcha!
Being a mom is awesome in itself but when it feels like you are losing yourself, then it's time to reevaluate.
Here are three things you can do online now with little or no experience, from the comfort of your home.

Be a Blogger:
Oh no, everyone is doing that. Did you say that?
That is a good thing. The fact that a lot of people are going into blogging these days should make you take a second look.
It is a way to get your voice out there and who knows, you just might strike gold.

Your background, where you were born, family connections, places you've seen could make for an interesting array of topics. Also your experience is key. There could be many mummy blogs but there's none written from your perspective. I found a section of the topmummy blogs interesting.
They have a section for special needs. And you read and experience the heart wrenching stories of women and children who have gone through autism, cystic fibrosis, etc. It could be a coping mechanism for the mom and also for others who are searching, a resource spot.
To earn, you can write sponsored posts, become an affiliate and earn commissions and you could become a brand ambassador for a top company in your niche!
Be a Product Reviewer

This should be easy peasy. You get paid to use products and write reviews. You can make money writing reviews on all kinds of products: clothes, baby products, movies, food, etc. The best way to earn reasonably is to do the reviews on your blog. It makes the companies take you more seriously. Another type of review is User testing. According to moneypantry, as a reviewer/tester, you'll have to visit the website, spend some time looking around, performing searches, navigating through the site, etc
You get $10 for every website you review. How's that for mummy time?
This has changed the lives of many moms. With the multitasking skills you've mastered with babies and toddlers, being a virtual assistant should be easy. Especially, if you're cool with paperwork.
This can be email support, customer service, or administrative duties such as creating and maintaining databases, basic bookkeeping, video creation and editing, social media setup, writing reports, etc.
Being a VA is awesome because you make the rules. You decide what your expertise is, and find clients who need your services.
You just have to start and don't forget to network! Word of mouth still is great for business.
It's up to you, momma.
Whether you are 5 years out of college graduation or fifteen, the internet offers a level playing field. Take advantage of it, and you'd get a sudden skip in your steps.
If you need help setting up your self-hosted blog in less than twenty minutes, give me a buzz.
Image credit: wikihow.com