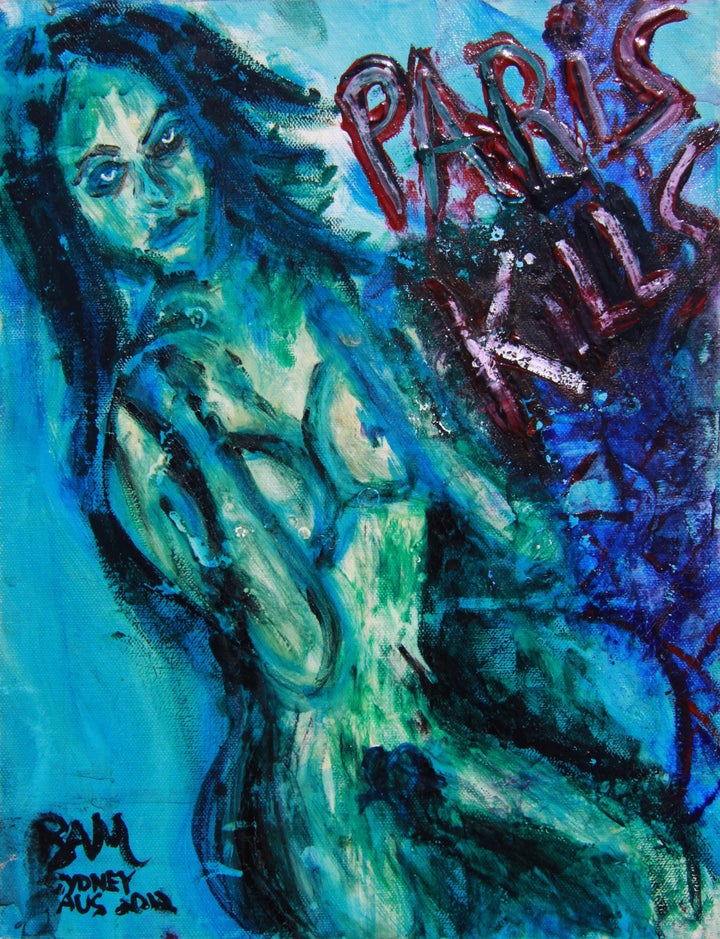 Bam Margera made it big by putting his private parts in jeopardy for millions of viewers worldwide on the MTV hit show, "Jackass". Now this skateboarding daredevil is taking what may be his biggest risk yet: trying to make it as an artist.
According to his gallery: "Margera creates a parallel of subtle social commentary that causes an echoing nostalgic theme consistent throughout his works that is both insightful and enjoyable." Whether or not this is true, the Jackass star got to the heart of the matter in an interview with ESPN, saying, "I'd say mostly I paint hot chicks." His paintings contain some of the ugliness of a Basquiat work without any of the originality. Yet is it just us or is Margera's genuine, blunt attitude about art kind of refreshing?
His recent twitter feed has been abuzz with art musings, and he struggles with many issues facing budding artists. He reveals that he has issues with self esteem, ("@BAM_MARGERA: I need constructive critcism [sic] on this shit! I think I like them"), and worries about the subjective valuation of the art market ("@BAM_MARGERA: Real question, what should I price these? It could vary from 100k to 10k or ten bucks, I don't know.")
We are interested to see the turnout of the upcoming exhibition "Bam Margera & Friends", the most recent attempt at what seems to be a rising trend of skateboarders-turned-artists. The show will also feature work by Ryan Gee and Geoff "Red Mohawk" Blake. It will be on view from April 7 until April 21 at James Oliver Gallery in Philadelphia.
Should celebs be banned from having an "artist phase"? Let us know in the comments section below.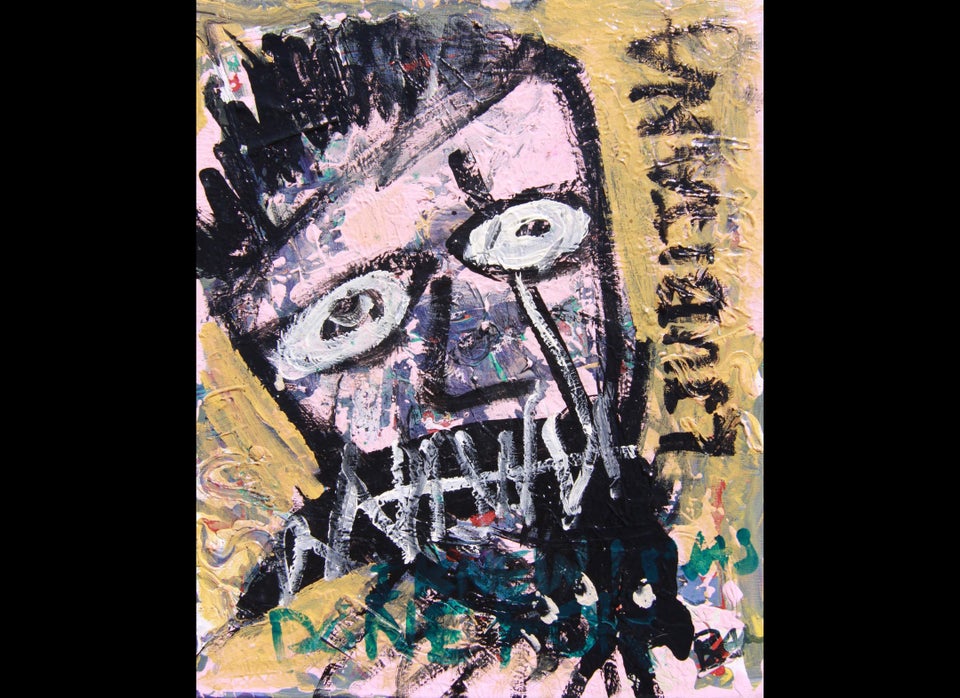 bam
Related
Popular in the Community