Few literary journals are as diverse and prolific as Fiction Southeast. The Louisiana based online journal founded by Chris Tusa and Michael Garriga publishes new content on a weekly basis, a feat that is even more impressive because both are full time English professors, Tusa at LSU and Southeastern Louisiana University and Garriga at Baldwin Wallace University near Cleveland, OH. Each week, they publish essays, author/agent/editor interviews, short fiction, book reviews and more. Throughout its small life, Fiction Southeast has had contributors such as Joyce Carol Oates, Ron Carlson, Robert Olen Butler, Michael Marton, Aimee Bender and many more established writers as well as featuring works by a large quantity of emerging writers.
With their growing success, they recently created an extension to the online journal in the form of Fiction Southeast Press. Entering the world of book publishing as a small journal is a daring move, but also a passionate one that shows how the world of publishing is constantly expanding in the 21st century largely due to the proliferation of quality online literary journals created by people who love showcasing great writing just as much as readers that love quality literature. And Fiction Southeast is a journal to watch out for and in the not so distant future, publishing with them will likely carry a similar weight as being featured in journals that have been around for numerous decades.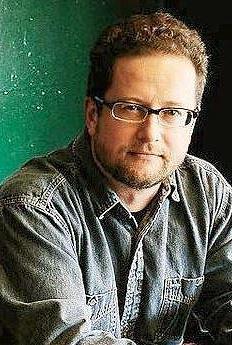 Daren Dean is the inaugural writer for their freshly printed foray into the sea of book publishing. Dean is a creative writing teacher at Louisiana State University whose work has appeared in a number of journals across the country. Far Beyond the Pale is his debut novel. The novel's unique title references the phrase that dates back to the 14th century. Going "beyond the pale" is to cross over the boundaries of civilized society, abandoning all rules and institutions associated with the physical and figurative fences that contain chaos. Readers are hinted at the type of book that lies ahead by a quote from Cormac McCarthy's underrated novel, The Orchard Keeper that prefaces the tale.
What follows is an homage to the great southern novelists of the 20th century, most notably, William Faulkner. Just as Faulkner depicted the fictional Yoknapatawpha County in Mississippi, Dean has done his best to give the same treatment to Missouri with Kingdom County. Narrated by a thirteen year old boy called Honey Boy, the story starts as him and his mama, Lorene, move back to Missouri from California to gain distance from their tumultuous life and Honey Boy's abusive father, Sonny.
Lorene's bad luck and poor taste in men have made Honey Boy grow up quickly and become the man of the house before he has had his first kiss. The problem with trying to grow up too soon is that even though one can act like an adult, the mental capacity and emotional maturity needed to deal with these actions is not fully developed. Couple that with jumping the fence of civilized society and being a thirteen year old surrounded by a pack of nefarious southern outlaw and the result is a downward spiral into a deep, dark abyss. But Honey Boy does not just hop the fence, he crashes into it, ensuring that there will always be a reminder of the wreckage, even if he ventures back to the other side.
Our angry, thirteen year old narrator is swept into the underbelly of Missouri, which he calls "Misery," when his curiosity about being a man leads him to get involved with a man so crooked that he greets neighbors by pointing a gun at them, laughs it off, then goes in their house for dinner without a second thought. As Honey Boy becomes more involved in Kingdom County culture he narrates, "I guess the thing all of us boys liked about Vaughn was that he didn't talk down to us when it was about important subjects like women, sports, and hunting." Vaughn treats Honey Boy like an equal in his eyes, but in reality, the thirteen year old is too caught up by the influences of his roots and has a peculiar desire to emulate the most feared man he knows in pursuit of commanding respect and never having a cigarette put out on his arm again.
In a series of events that start with minor criminal activities like vandalism, inducing panic, and promised threats, Honey Boy cast under the mesmerizing spell and tutelage of Vaughn. But once the fall starts, the ability to see right and wrong blurs as the impending darkness seeks to swallow him whole. In its tantalizing rising action the narrator, who once seemed darkly precocious, evolves into a smaller shadow of Vaughn himself. Honey Boy becomes raptured by his conscience but is unaware of whether the voices that he is hearing are coming from God or the Devil, and in the end, they belonged to a mixture of both. The climax has literal townsfolk wielding pitchforks, axes, and a flurry of guns from the actions of Honey Boy, Vaughn, and their group of goonies. Impressively, Dean is capable of delivering a satisfying conclusion despite a clear emotional change in the narrator or a sense of a positive future.
Again, we are brought back to the symbolic weight of going "beyond the pale." The damage has been done, the fence in shambles, and the aftermath of Honey Boy's choices shows that no matter how many bolts and screws are used to put the pieces back together, the fence will never quite be uniform in structure again. Visceral, authentic southern language flows throughout the starkly honest prose, performing a brutal, violent dance that is all at once hard to watch, yet impossible to turn away from, qualities that are inherently essential in all successful, dark works of literary fiction. Daren Dean has given Fiction Southeast Press a marvelous debut, and if their first brainchild is any inclination of the future, it is a bright one indeed for both parties. A novel that unflinchingly travels "beyond the pale," ending fittingly, Far Beyond the Pale.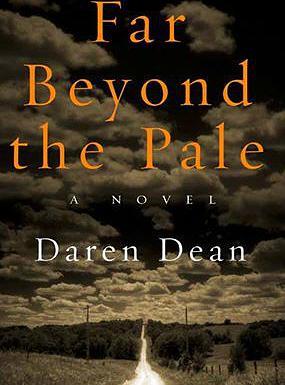 Calling all HuffPost superfans!
Sign up for membership to become a founding member and help shape HuffPost's next chapter