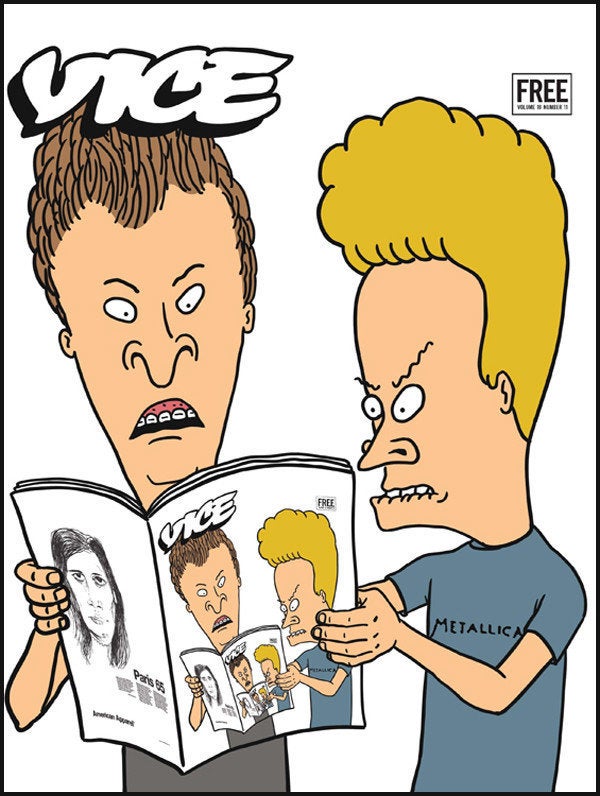 "Beavis and Butt-Head" returns to MTV tonight with all-new episodes, and to mark the event, the perpetually-adolescent duo will be celebrated with an original (and awesome) cover for VICE next week. Inside, editor Rocco Castoro interviews creator Mike Judge, who reveals that Daria, another '90s icon who debuted on "Beavis and Butt-Head" before spinning off on her own show, may make an appearance on the new show.
Even if he hadn't made "Beavis and Butt-Head," Judge would be responsible for more cultural touchstones over the last two decades than may seem obvious. "Office Space" alone boasts at least a dozen catchphrases and characters that make anyone under 30 do an "oh" face.
But one of the best known properties from the Mike Judgeiverse was not under his control at all: Daria. In August, Judge told Rolling Stone that he didn't plan on bringing the character back beyond a cameo, and that he "didn't watch most of the show" due to his dissatisfaction with MTV's preference that he not be involved.
But it looks like all the girls who will dress as Daria and Jane this Halloween should have reason to be excited. An excitement that will be demonstrated with a shrug and sideways glance, of course.
VICE: ... Is Daria coming back?

Judge: I've been asked that question so much lately that I was thinking maybe we should bring her back. I always liked that character, but my producers at the time said, "You know, we're thinking of spinning this show off," and I thought, "Oh, that's a good idea." But they became determined to do it without me, I guess, so they went and hired all these people -- I had no idea. So I was a little pissed off about that, and I just disassociated myself with it. I liked the character, and I know they had a couple of great writers on that show, so it must have been pretty good, but, yeah, a lot of people seem to want that character back.
For more of Judge's interview, click over to VICE. The new issue (with the cover seen below) will hit stands Tuesday, Nov. 1.

REAL LIFE. REAL NEWS. REAL VOICES.
Help us tell more of the stories that matter from voices that too often remain unheard.