Strong things come in small packages.
The GIF below, created from a video Sperry posted on her Instagram account, shows Sperry doing a snatch lift, which entails picking up a barbell from the ground and over her head in one continuous motion. The reactions from her gym-mates only add to the amazing moment.
(Story continues below.)

The current Olympic weightlifter told The Huffington Post she joined Crossfit right after graduating high school in 2012. As a former cheerleader and runner, Sperry says she was "very muscular" when she was younger and thought that "being muscular was something to be ashamed of. I thought it made me less feminine or less beautiful than other women," she said.
As she got older, however, Sperry learned to accept everything about her body -- especially her muscles. "I realize how important it is to not stereotype a certain body image as 'perfect," she said. "All body types are unique and not everyone who lifts weights or exercises will have the same body type."
"For me, feeling strong and knowing what my body is capable of makes me feel beautiful," she continued. "I believe that it is really important, being a young athlete and a young woman, to show the future generation of beautiful young ladies that lifting weights, gaining physical, mental, and emotional strength, and enjoying your fitness is an amazing thing and nothing to ever be ashamed of."

Sperry first posted the video on Instagram in February. "First time ever snatching 180# and first time using blocks to snatch," Sperry wrote on Instagram. "And I had two close misses at 185#!"
When it comes to weightlifting, people often think of men not women. The idea that women who lift are "manly" makes many assume that women should only be doing exercises traditionally reserved for women. Sperry and other female powerlifters like Abi Willett, captain of Oxford University's Women's Powerlifting team, are breaking down this trope one hang clean and snatch at a time.
"There's a stereotype that either women can't lift or that women who lift somehow become 'manly,'" Willett told The Huffington Post in February while discussing her team's video "Lift Like A Girl." "I think it's really important that women feel empowered to take part in lifting, especially as it's not seen as a traditional women's sport."
Sperry is a full-time college student majoring in Physical and Health Education. She's currently competing in the 2015 Reebok Crossfit open and is hoping to compete at the U.S. Nationals University Championships in weightlifting later this year.
As Sperry told HuffPost, "Strength really is beautiful."
Related
Before You Go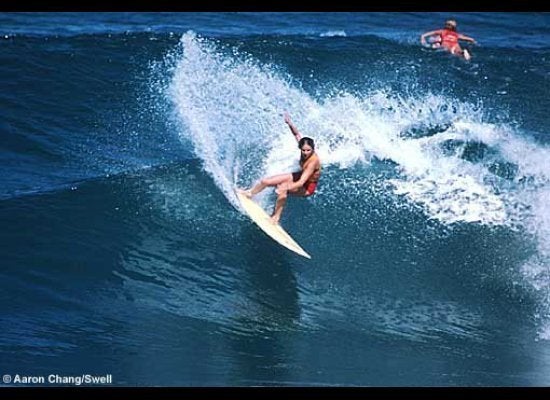 21 Photos That Showcase Women's Athleticism