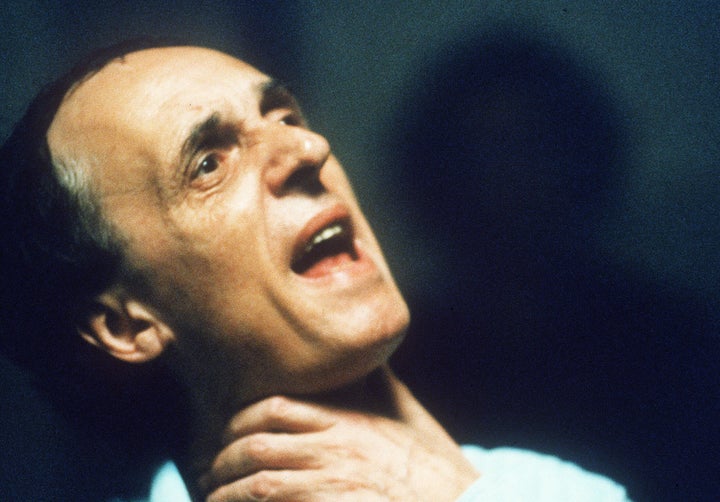 Dracula 3-D, the latest film by one of the greatest international horror filmmakers, Dario Argento, has been picked up by IFC and will be released in 2013 on the IFC Midnight label.
I felt very fortunate to have been in the audience at this year's Italian Film Festival in Los Angeles where Argento himself introduced clips from Dracula 3-D, as well as a fully remastered screening of his 1977 supernatural classic, Suspiria. After the screening, I spoke to the Italian master of horror:
"Americans are very enthusiastic. We have a new generation of moviegoers who love great horror films. I am a very imaginative man, and for me, it's easy to speak with my dark side. I have very beautiful, interesting nightmares."
Drenched in a rich palette of classic Argento tones, Dracula 3-D stars Thomas Kretschmann (The Pianist) as Count Dracula, Rutger Hauer as Abraham Van Helsing and Asia Argento as Lucy. The film's dazzling, big-screen, three-dimensional effects are some of the boldest and best in the genre.
I asked Argento about his passion for horror, and where it originated.
"I remember when I was very young, I had a fever -- a long rheumatic fever in bed for four months. And in the days, I stayed alone with the maid. I only had my father's books with me. They were fantasy books about ghosts, and also books by Edgar Allen Poe that made a forever impression on me."
The Italian director's work has made its mark on the next generation of horror filmmakers including John Carpenter who has referred to Argento's influence on Halloween (1978). Carpenter comments, "As far as I'm concerned, Dario Argento is in a whole different category than other horror directors."
Argento's work profiled on Showtime's "Masters of Horror" special (2002):
Golden Globe-winning actress, Sally Kirkland, who starred in Argento's Two Evil Eyes, comments, "Dario Argento really knows how to make women look beautiful in his movies. He has a way of capturing women that's luminous, almost painterly."
My mother was a famous photographer for actresses including Sophia Loren, Gina Lollobrigida and so many. I remember I went to school close to my mother's studio, and for years, I went to the studio after school and just watched how she captured these beauties. I studied the makeup on the faces of these magnificent women. I loved the strange, sweet smell of the makeup. I grew up surrounded by women of beauty and style, and it's more easy for me to work with women and make them look beautiful -- more than with men. My daughter, Asia, has been in many of my movies. I love working with her. In the beginning I was not supportive of her being an actress, but now I think she is fantastic.
As for the rumors of a Suspiria remake, Argento is quick to respond:
It's too difficult to do a new version of Suspiria. When I made that movie, I was inspired with the color palette of Suspiria by Snow White and the Seven Dwarfs. I saw Snow White and the Seven Dwarfs and it made me very excited and obsessed. It was very difficult to achieve the Disney color aesthetic, but I am proud of that. Suspiria is a very pure, fantasy archetype -- and comes from a deep, deep place. I am happy audiences still love it.
Suspiria (1977) original U.S. trailer:
Calling all HuffPost superfans!
Sign up for membership to become a founding member and help shape HuffPost's next chapter