BROOKLYN SOUNDTRACK "BOOLAVOGUE" EXCLUSIVE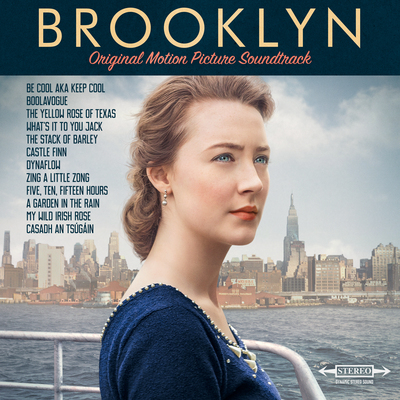 Lakeshore Records digitally releases Brooklyn: Original Motion Picture Soundtrack today, December 4th. The classic track is performed by music coordinator John Carty with James Blennerhassettt, Paul Gurney and Jim Higgins.

"Everyone has a favorite film moment and it's invariably accompanied by music," says John Carty. Director John Crowley adds, "In 'Brooklyn,' the songs and tracks journey from the more traditional fare of an Enniscorthy dancehall all the way across the Atlantic to Coney Island where the sights and sounds of emerging pop culture in fifties America fill the screen. Each one marks a subtle shift in our heroine's journey. For Eilis, it's a long way from 'Boolavogue' to Bing Crosby..."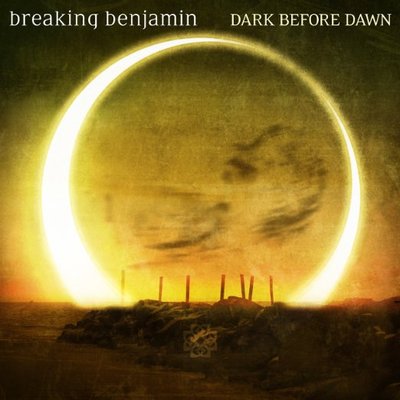 A Conversation with Breaking Benjamin's Benjamin Burnley
Mike Ragogna: Ben, your health's been a little challenged over the years. How are you feeling these days?
Benjamin Burnley: I appreciate the concern, man. I have some ongoing health issues and a lot of pain and a lot of dizziness and a lot of horrible sensations in my life but. Not to sound cliché, but all of the amazing opportunities, the fans, and our incredible family that we have with our fans, and our actual family, and the band and everything, it makes it absolutely worthwhile to go through all of the suffering.
MR: And do you feel like making music also has kept things in balance?
BB: I would say absolutely the music, but mostly, the fans have been just absolutely incredible. It really, really lifts my spirits to a point where sometimes I don't even notice hardly that I'm sick, and as bad as I feel that's saying a lot. Creating music is my passion and it's what I love to do, and performing is my passion and what I love to do. But really, at the end of the day, it's all about the fans and how amazing that they've received that performance and how amazing they've received the music that I make and the music that the band makes. I owe it all to them, them and my family and my band and my crew are really just the driving force behind me even just staying alive.
MR: So you titled your album Dark Before Dawn in which you seem to be expressing your emotions regarding what you've gone through. On the other hand, there's an optimistic vibe.
BB: Yeah, it's kind of like a way to usher in the new era of what the band is and just show everybody that it's the best that it's ever been, but at the same time the sound hasn't changed at all because I've been the creative force behind what makes Breaking Benjamin sound the way it does this whole time. It's cool, it's validating that fans are finally seeing that. It's relieving and it's amazing of how supportive they've been of the new lineup where everybody sees that it's actually, physically a better band because we're able to do more things. We have singers in the band now, we don't play to any tracks whatsoever, which is really a rare thing nowadays with bands. We don't play to any tracks, we don't even have a way to play to tracks. Everything we do is live and we have singers and we have a lot of other new things. People are seeing that the band is exactly what it should've been all along.
MR: When you look at the group's music now, its progression through the years, and the evolution you've experienced, what is that element or foundation that keeps Breaking Benjamin going?
BB: I think it just boils down to songwriting. The guys that are in the band right now are so likeminded as I am that the stuff that they write sounds like Breaking Benjamin. That'll be the next album. I've been the primary writer for the band all this time, so all of the material literally is coming from one source, one person, so it has that one continuity. I'm the type of songwriter where I don't try to write songs, they just come through me. I'm always doing it, it's just always happening. It's just something that comes to me and it's something that's not forced. I'm just a songwriter at heart. It's just like a singer or a drummer or whatever, if that's what you are in your heart, that's just what you do. I can't stop doing it just because it's literally a part of what makes me a human being. I hear the songs in my head and I just need to make them real.
MR: And it seems you took more of a melodic approach on Dark Before Dawn than the previous releases. With the new writers in the latest band configuration, are you recreating or refining the creative process?
BB: I think of it like a compiling thing. Our first album was like one layer, and then the next album was that same layer with another layer on top and so on and so forth. As the albums go I keep adding a layer and keep implementing things I've done on previous albums and then doing new things. Every album has a layer of something new while keeping the previous aspects of other albums. That's what evolution is, you don't completely start over, you take your strong points and keep adding new things to them. That's kind of what I've done as a songwriter. And then there are songs like "Breaking The Silence" that, in their structure and the way they're recorded, are exactly like songs that we did on Saturate. I try to make it so that it has a little bit of everything.
MR: With the new lineup, do you feel like you're approaching Breaking Benjamin the way you always wanted it to be?
BB: Oh, I could tell you without a doubt that the band is exactly what it should've been all along, I just didn't know the guys at the time. But at the same time everything happens for a reason, everything happens at the time it's supposed to. The universe puts us where it wants us to be and we're right where we need to be right now. I've never in my life had more respect and fun playing with anybody except for the very first band I was ever in with my childhood friends, who I'm still friends with, but other than that this is the best musical experience I've ever had.
MR: And during this tour as well, people will get to see Breaking Benjamin the way you really need people to see the group.
BB: Yeah, this is the band the way the band should've always been, period.
MR: When you began having massive hits with major rock radio records like "I Will Not Bow," was it a surprise to you? What happens to somebody who, in the midst of turmoil, is suddenly having hit records? And what was that period like for you?
BB: During that album cycle, it was a pretty dark time for me, I had just come down with this mysterious illness that I still have today, I was working with people who were definitely a wrong fit for me and I was under a certain pressure. I won't ever rush an album out, but that doesn't mean that the label isn't putting pressure on me to. They put the pressure on me and I don't let it affect me or get to me, but it's still there. I had all those things going on, it was a really negative and dark time in my life and it's awesome to play those songs with the new band now exactly how they are on the album. It creates a new memory of them for me.
MR: And I imagine if you go further back to things like "The Diary Of Jane," you've got more songs that you're creating new memories of as well.
BB: Exactly. Not talking about fans, but the actual band was always something that I thought it never should've been, which was a very business oriented thing. I definitely do not want to be in a band that's a business first. The business aspect should be last. It's the best time that I've ever had being in this band, except for the first band that I was ever in, called Epic. I had the best time of my life in that band. We didn't do anything, we didn't go anywhere, but it was some of the most fun I've ever had.
MR: Do you ever revisit the songs from that period, at least live?
MR: What advice do you have for new artists?
BB: I would say to basically just know what you're signing, know what you're getting into. If you brought the band name to the band then make sure that it's known that you did and that it's under your name. If you're the main writer of the band make sure that you're treated as such and that you're compensated as such and that everybody is under the same understanding and everybody knows. Basically figure out all the little awkward details before you sign anything so that everybody kind of knows their place in the whole thing. I don't mean like looking down on anybody, just that everybody knows their place and knows what they're supposed to be responsible for and knows what they're supposed to be getting for that service. Just make it so that it's clear as day how everything is laid out to everybody so that later down the road they don't go, "Oh, what the heck?" We talked about this, this is what you agreed to, so on and so forth. Just lay it out flat so that everybody's in agreement before you get stuck with it. You can be in a band but make it so that people are not stuck with you. It just creates ugliness for everybody down the road if things don't work out. Just be smart about what you're doing, be smart about what you're signing, don't jump into anything and be the best that you can possibly be and then some.
MR: Ben, I'm a little confused about the chronology. What was the deal with moving into Plan 9 and then coming back to Breaking Benjamin?
BB: There were actually two separate bands called Breaking Benjamin, the first one has nothing to do with the one that you know of now, the successful one. I was in a band called Breaking Benjamin and that band broke up, basically. Then I formed another band and called it Plan 9. But people kept calling it Planet 9 and I had roll of stickers left over from the first Breaking Benjamin and I said, "Well, if people keep calling our band Planet 9, let's just change the name to Breaking Benjamin because I have a roll of stickers here that we can use." So that's how the band you know today became Breaking Benjamin again.
MR: And, of course, that's pre-Saturate.
BB: Yeah, that's pre-Saturate. I wrote a lot of those songs and played a lot of those songs under Plan 9, but Plan 9 and the second Breaking Benjamin are pretty much the same band as you know it today.
MR: So what's your future looking like?
BB: Touring, writing, pretty much everything that a band does. We have no intention of stopping what we're doing and we're stronger than we've ever been. We're just really excited to be able to be together and we're blessed to have such amazing fans. We're just really, really humbled and grateful for all of the support that we've gotten and we're going to respond to it by giving it the best that we have and doing the best that we could possibly do.
Transcribed by Galen Hawthorne
JON MCLAUGHLIN'S "DON'T MESS WITH MY GIRL" EXCLUSIVE
According to Jon McLaughlin...
"I love this video for 'Don't Mess with my Girl.' It's hands down my favorite video that I've ever made. It's kind of a fun song and is a blast to play live, so I wanted to make a video that would be fun to watch even with the sound off! I worked with Owen Thomas at Absorb who I've done a lot of stuff with in the past and he 100% nailed the vision and took it to another level. We shot it back home in Indianapolis in one long 18 hour day and I was actually REALLY sore the next morning from shadowboxing all day."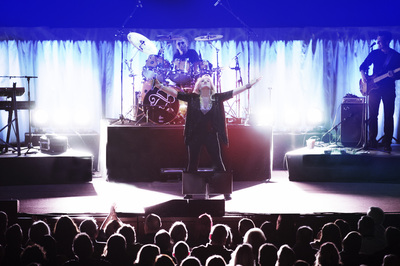 photo courtesy of CTK Management/Webster PR
A Conversation with Tanya Tucker
Mike Ragogna: Tanya, your country hit "Delta Dawn" was covered by Barrett Barber on The Voice. So what did you think?
Tanya Tucker: Oh I thought it was great! First of all, I thought it was great that he chose that song, that's not been done before, and I thought he did a great job on it. He took just a little different take on it, a little more southern rock. And it was unusual seeing a guy sing it, so that was cool, too.
MR: I never thought of that before, how "Delta Dawn" could be sung by either sex since it's a story song. But you and Helen Reddy did set the tone where it became the tale from a woman's perspective.
TT: Yeah, Helen Reddy cut it a year and a half after I did.
MR: Right, you had the original hit.
TT: But it spoke to me from the writer, Alex Harvey. But I've done that so many times, I've taken so many songs that were men's songs and turned them around. It never was a problem for me.
MR: As the woman who had the initial hit with "Delta Dawn," watching that performance on The Voice must have brought you full circle to the early days. Did that bring up any memories?
TT: I remember it like it was yesterday, recording it and the first time I heard it, and Billy Sherrill playing it on guitar for me with Alex Harvey singing it, changing it, making the chorus first and starting out a capella, there's lots of things that we changed. Billy was at the helm of that. He believed me when I said, "That's my song." I heard several other songs that I thought were great songs, but they weren't my songs, and he was smart enough to listen to me.
MR: Can you remember the actual recording session?
TT: Oh yeah, I remember that really well.
TT: Well the session started at ten, and I was asleep because I'd been up all night trying to learn it. Billy woke me up off his couch around noon and took me to Studio B. I walked in and there was "Pig" Robbins on piano, and Jerry Carrigan on drums, Charlie McCoy on harmonica, Pete Drake on steel guitar, some of the greatest musicians of all time, and then there was The Nashville Edition and The Jordanaires, eight singers. I was really impressed that the Jordanaires were there. We sang it live to tape, I had a monitor on each side of my head in my little area, I couldn't have a set of headphones because Billy wanted me to stay true. The fact that he did has helped me stay on pitch so much through the years. We probably did it in two takes. It was just another song as far as I was concerned. I was just glad to be there.
MR: You were also so young and that was one of the first recordings that you did with him, right?
TT: My first record, yeah! They didn't think enough about me to even sign me for a record deal. Columbia thought Billy Sherrill had lost his mind, which wasn't really far to go, because he's a little left of center anyway. I think he just wanted to show them all he could do something with a thirteen year-old kid.
MR: What was it like having such a huge hit as a thirteen year-old kid?
TT: Well I've played more flatbed trucks, shopping center openings and appreciation shows than you'd want to know about. It wasn't glamorous, it was just really hard work. I was out there on the road with my dad, we didn't have a band, we just used the house bands, so that always became a problem. Not being a musician myself, just being a singer, it was difficult telling those guys what to do. "Just play it like the record!" I tell them. Of course, that's not as easy as it sounds. But yeah, I didn't have a band until I was probably fifteen or sixteen.
MR: Rumor has it you were going to be the first girl to record "The Happiest Girl In The U.S.A.," Donna Fargo's hit, but it didn't quite work out.
TT: No, that's a song they brought in because Billy's best friend had the publishing on it, so he brought the single in and played it. I said, "I really like the song, it's a great song, but it's not my song." And they all went out shaking their heads like, "Oh, Billy's really lost it, he's listening to a thirteen year-old kid." He said, "You heard her, boys," so they all slinked out of there scratching their heads. When they left he played me "Delta Dawn" and I said, "Now that's my song."
MR: Oh, see now that's the complete story there, I love it. Now you were not only pretty young, but you're also a woman in country music...
TT: ...oh, I'm just one of the boys! [laughs]
MR: [laughs] You know, when songwriter Ellie Greenwich first broke into pop music, she had to fight her way through the studio boys' club. They probably didn't treat you differently and you had control over your career from the start, congratulations.
TT: Well, that was because I had such a strong dad. He was right there with me, backing me up every step of the way, and it was him that I wanted to please. I figured if I pleased him, everybody else would follow suit. He'd tell me how to treat people, how to talk to people, how to put feeling in a song. He taught me everything that I know.
MR: Nice. He must have taught you through songs as you were growing up, right?
TT: Absolutely. He'd say, "Put it in there like Hank Williams would. Sing it like Woodbury Soap wouldn't wash it off."
MR: [laughs] What songs were you introduced to that have stayed to this day?
TT: We did a little bit of "I'm A Roving Gambler," and "Hang Down Your Head Tom Dooley," "Your Squaw Is On The Warpath"... I did some Elvis, too. I did "Don't Cry, Daddy," I did Jack Greene's "There Goes My Everything," but I did the Elvis version. Charley Pride, I did one song of his, "I'm So Afraid Of Losing You Again." So those are some of my staple songs, along with "Your Cheating Heart." That's Connie Smith. I had some Connie Smith in there, too.
MR: You mentioned Elvis and Hank Williams, do you think the two of them added to the kick you had as the performer "Tanya Tucker"?
TT: Oh, absolutely! My dad wanted me to put it in there like Hank Williams would. Not that Hank Williams was such a great singer like Elvis, but he had a feel and longing in his voice that no one else had. He had it in the back of his throat. It was just a pain in his throat and he made you feel it when he sang. Elvis was very instrumental in helping me with my phrasing and so was Merle Haggard. I listened to a lot of their phrasing...and Sinatra's. I got a lot of stuff from them.
MR: So you were even influenced by some of the more classic standards singers?
TT: Oh, yeah, Dean Martin, too. He was a big one for me!
MR: You had many number one records early on including "What's Your Mama's Name," "Blood Red And Goin' Down," and one of my favorites, "The Man That Turned My Mama On."
TT: Oh, that's one of my bass player's favorites. He keeps wanting to do that and I haven't put it in the show yet, but I think we're going to have to start doing that.
MR: And there's "Lizzie And The Rainman,"...
TT: ...and "San Antonio Stroll," "Don't Believe My Heart Can Stand Another You," "You've Got Me To Hold On To," "Cowboy Lovin' Night," "Riding Rainbows," we've had a lot of number one records.
MR: "Texas (When I Die)."
TT: "Texas (When I Die)."
MR: You have an amazing career. You have hits all the way from the seventies to now. When you look at country these days, do you see a little of yourself in what's going on? Can you hear some of your influence in them?
TT: I don't know, I've never really paid that much attention. I see a little bit in Miranda [Lambert]. She reminds me of myself, but I mostly see it in my kids.
MR: Tell me about them, how are they?
TT: Well, today, my youngest daughter is wearing a pair of my pants that I wore when I was about sixteen, and she's sixteen. A pair of the old North Beach Leather pants. She's filling them out just right. Better than I did, I think. They're all so talented. My main concern is helping them with their dreams. If I can show them around the holes that I've been drowning in then I can do it.
MR: Beautiful, what a great mom. I have a fifteen year-old and I kind of wonder where the guidance is coming from for that age group these days. I don't feel that old, but on the other hand, I feel old.
TT: Oh, you shouldn't feel old, you should feel grateful. Grateful that you have a child that's so beautiful, and grateful because hey, there are a lot of friends of ours that didn't make it and we're here to carry on. It's up to me and you. [laughs]
MR: [laughs] That's great, Tanya. Hey, you mentioned those leather pants. Hmm, one of the biggest posters for leather pants I've ever seen was...
MR: Oh, yeah! That's right, down at Sam Goody on Sixth Avenue in New York, there was Tanya Tucker in her leather pants.
TT: Yeah, they had one in L.A. too that stayed up forever. That was wild. I wish I knew where that red suit was.
MR: Ha! A lot of people have iconic album covers, but that one is one everybody remembered.
TT: Yeah, they sure did. Too bad the album wasn't as good as its cover.
MR: [laughs] But you had some hits on it. In fact, you've had so many hits, and you've contributed to country music in a big way. What do you think of the contribution you've made so far?
TT: I never think it's enough. It makes me feel really good that this Voice thing happened. I got a million phone calls and a million texts way before I ever saw it, because I don't watch much TV. Oh okay, I do watch Housewives...my daughter just rolled her eyes. It's great to know that these up-and-coming acts know my music. It's very flattering. I love to see it, it makes me feel great. But thirty five years later you're still hearing from me. When I was fifteen I said in Rolling Stone "I'm Tanya Tucker and you're going to hear from me." I'm fifty-seven now and you're still hearing from me, baby!
MR: Damn right! Tanya, we're the same age, and by the way, we had lunch with Steve Earle in the eighties, I forgot where the place was...some Italian restaurant?
MR: Yeah, and also my musical partner at the time, Steve Mosto. We were a country act called The Almost Brothers, on Mary Tyler Moore's MTM label. They gave us that terrible name too. Yay.
TT: We ate at The Bound'ry or something. I had a cheese sandwich and he ate the rest of that. He goes, "Can I eat the rest of that?" and I said, "Sure." [laughs]
MR: [laughs] So what's a typical day for Tanya Tucker and her pals?
TT: Never normal. Like right now I'm sitting here with some friends at my favorite restaurant in Nashville, it's called Giovanni's. One of my best girlfriends is here and my guitar player is here, we just got done doing a thing for Emi Sunshine, the little girl that sings, have you heard of her?
TT: She's about nine years old. I was one of her influences. We just finished doing her show and we came over here for lunch before we go back to my house. But the main thing I've been doing is moving my life into another warehouse because it was too small. We had to get a bigger one, and we're doing all that right now, trying to get organized. That's a big thing. Of course Christmas is coming up, we're going to spend Christmas in Colorado this year. We love Colorado, so I'm taking all the kids there and some family friends. Then I might go down and ride my horses, which are seven miles down the road from my new house. You never can tell, I might be cleaning toilets one day and hanging with the president the next day. From the gutter to the white house and I've had good times in both!
MR: The stuff of legends, Tanya! So family and friends are very important to you. Duh, right?
TT: Yes. Losing both of my parents, I realized how special that is. We're all going to be together for Christmas and I'm so happy about that.
MR: Beautiful, good for you. You mentioned earlier that you were an influence on Emi. What advice do you have for new artists?
TT: It's an awful general question, if it was a certain artist it might be easier to say, but the ballpark answer is just be true to yourself. If anybody wants you to be different, just throw a fit like a baby. No one wants to work for a bitch, so don't be a bitch, just be a baby.
MR: What advice would you give thirteen year-old Tanya Tucker?
TT: Well, I'm into the cloning thing, I would love to clone myself, and I'm serious. If I could have ten of myself, I would go to the Bahamas and make those bitches work all the time.
TT: And if they called me I'd say, "Don't bitch about the sound, get up there and do the show, get our money and go home!"
MR: [laughs] That's the best answer I've ever heard. Stop it!
TT: [laughs] You're making me laugh.
MR: What are your plans? What are you doing now creatively?
TT: First of all, I'm going to clone my horse, see if that works. If that works, I might clone myself.
MR: You'll have to clone ten for your other clone-girls.
TT: And you know how expensive it is? It's like a hundred and sixty-five thousand dollars a pop.
MR: Isn't that more expensive than a real one?
TT: Yeah, but with an investment from a sugar daddy I could be making ten times the money. That way I could make a living at giving.
TT: I want to make a lot of money so I can give it all away.
MR: Is that one of the things you like to do? Are you a charitable person?
TT: Yeah, I want to be more charitable though. You never can be enough. I want to give millions and millions, I want to be like Oprah, or Bill Gates. I want to make a whole town happy for Christmas, everybody has a turkey.
MR: [laughs] "You get a turkey! You get a turkey! You get a turkey!"
TT: Absolutely, even if I have to deliver them myself.
MR: Beautiful. With the announcement that Glen Campbell's condition is pretty advanced, are you okay?
TT: I have a hard time with it, a lot. I just got back from Phoenix with his oldest daughter, she's a very good friend of mine. She went in and did a FaceTime and I talked to Glen, I started singing to him and I said, "I miss you, I love you, it's Tanya, we were in love," I sang to him and he kissed the phone and he told me that he loved me. Little Richard told me, "Alzheimer's is a disease of the past. He's probably hearing your name a lot." I just wanted one more chance to say goodbye. I went to Phoenix and walked on the Alzheimer's walk. We're going to stop this disease. I just think that we should do a tribute album to Glen and give every bit of the proceeds to Alzheimer's research.
MR: That's beautiful, Tanya. I hope that people help you follow up on that.
Transcribed by Galen Hawthorne
AMY RAASCH'S "CAT BIRD COYOTE" EXCLUSIVE
According to Amy Raasch...
"'Cat Bird Coyote' follows the disorientation of laboratory animals who flee their captors only to face each other in the wild. It's the first of a few short films I've made that examine animal behavior in humans and vice-versa--another is called 'Kitty Decides'--and proceeds benefit animal rescue. With animation by Tahnee Gehm, it is also the official music video for the song, 'Breathe My Breath,' produced by David Poe. Remixed with quirky electronic pop songs from the forthcoming record Girls Get Cold, and theatrical monologues told from the animals' perspective, the films will form part of a live media installation examining animalistic behavior in humans and vice versa. Cats in particular are having a heyday because they embody the uncertainty we live with constantly: love you or bite you --you never know what they're going to do next. We project a kind of heroism onto their innate, uncompromising independence. I believe in activist filmmaking and I'm morphing into the Dave Simon of cats.amyraasch.com."
OUT TO LUNCH'S "BACK THEN" EXCLUSIVE
According to Out To Lunch's David Levy...
"I met the then unknown vocalist Damon C. Scott busking on a subway platform in New York. That was back then, in 2007...a lot has changed. Damon is now best known for being the voice behind the track 'Look Right Through,' which took the UK by storm, topping the charts in 2013.

"Damon and I have worked together ever since. Writing songs, playing shows and recording material, which is now premiered here in our first official video release, 'Back Then,' the first track from our forthcoming album due out 2016.

"The band works under the name, Out to Lunch, and Damon fronts the band with his distinctively powerful voice and soulful harmonies, all supported by funky bass lines and deep-house grooves. I hold it all down on electronics, keys and horns. Have a listen, and bring your dancing shoes! New York ElectroSoul has hit the streets...the streets from where it emerged."
THE PAPERBOYS' "MISMO LATIDO"
According to The Paperboys' Tom Landa...
"This is a very festive track about traveling, and about how the more you travel, you find out there is way more things that unite us than divide us. It's about music uniting people from all corners of the world. Musically, I wanted to make a record that was adventurous and reflected what we play live, although in many ways, it goes back to a more Rootsy and Celtic sound."
ALEX PINTO'S "UNCONDITIONAL" EXCLUSIVE
According to Alex Pinto...
"My wife and I were taking off to India. We were leaving behind our friends, our jobs, our life as it was for four years and jumping into the unknown. At this time the wave of love and support from family and friends--parents, siblings, Camille, extended family, people I'd known since I was kid--all of it was almost overwhelming and it was the only thing keeping us going and reassuring us that we we making the right decision to accept the Fulbright award and go on this adventure. It's a tribute to the people closest to me, to us.

"I wanted to keep the song simple and at that time I was obsessing over The Bad Plus song 'Pound for Pound' and music that I was performing with Shaun Lowecki's group The Lawlands. I went for a minimalist melody and structure, but wanted there to be a triumphant, heroic quality to the piece. I didn't want layers of rhythm or melody or challenging harmonic sequences. This song had to remain humble yet reveal euphoric gratitude to the people who had were behind us and making this next phase in our lives possible."
Popular in the Community