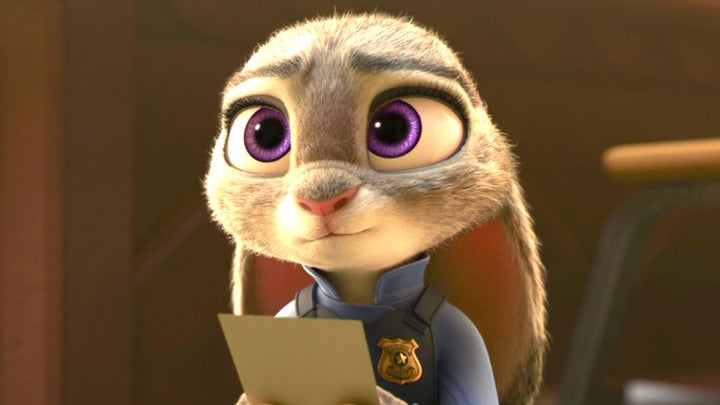 OK, this may make you paws.
With "Zootopia," Disney introduced us into a world of anthropomorphic animals with a message. There, a bunny and a fox teach us overcoming bias and stereotypes. It's fun, it's inviting -- and it was almost completely different.
In a deleted scene making its way around the internet, you see one abandoned concept that is actually shocking (pun intended -- you'll see). In the scene, Nick and Judy get a look into a "taming party." There, predators are given shock collars to apparently suppress their predatory urges (even though animals haven't eaten each other for thousands of years in this world).
Now that that's over, is it time to lock myself in a room, light a candle and play Evanescence or something?
(Call me when you're sober, Disney.)
This Is Insider points out that the clip is talked about in the documentary "Imagining Zootopia." The film explains Disney eventually ditched the collar concept since it made "Zootopia" seem biased and unfair from the beginning. 
Her hips don't lie, so we'll take her word for it.
Correction: We originally asked Pixar to call us when it's sober. Pixar wasn't a part of "Zootopia." We still want that call, though.
REAL LIFE. REAL NEWS. REAL VOICES.
Help us tell more of the stories that matter from voices that too often remain unheard.
BEFORE YOU GO
PHOTO GALLERY
Disney Easter Eggs