No one knows just how dramatic Gotham City can be better than the cast of "The Dark Knight Rises," the third and much-anticipated film of the Batman trilogy by Christopher Nolan. Actors Christian Bale, Joseph Gordon-Levitt, Marion Cotillard, Anne Hathaway and others dazzled on the red carpet in New York Monday night at AMC Lincoln Square Theater for the world premiere of the movie, which swoops into theaters Friday, July 20.
"Yeah, it's bittersweet, but I think though that Chris is such a good storyteller, if he says it's the right time to finish, it's the right time to finish," Batman's Bale told E! News at the premiere. "It's nice to leave when we're out on top instead of leaving people wanting less."
What do you think, readers? Will you go watch "Dark Knight" when it hits theaters, and are you already sad about the trilogy coming to an end? Sound off in the comments below.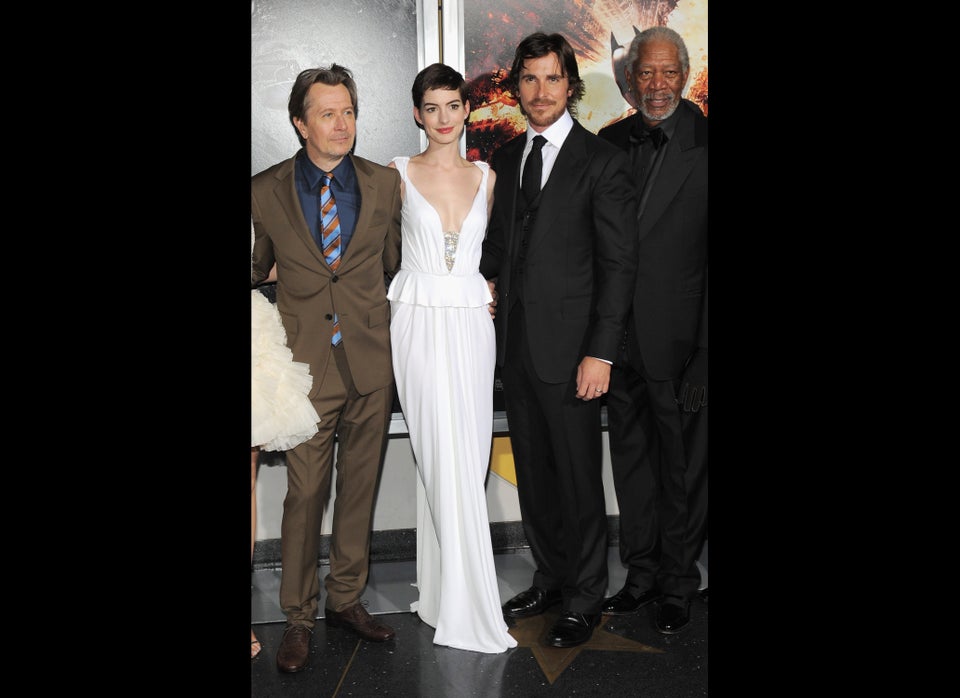 "Dark Knight Rises" Premiere in New York City
Popular in the Community