The final "Dark Knight Rises" trailer debuts theatrically in front of "Marvel's The Avengers" on Friday, but who needs movie theaters when there's the internet? Warner Bros. has released the new teaser online, following a day of viral marketing that saw one ambitious Batman fan create a .GIF of the trailer using "leaked" frames from the official "Dark Knight Rises" website.
Suffice it to say, fan anticipation for Christopher Nolan's Batman finale is just about at peak levels -- and if it's not, the newest trailer will likely ratchet excitement there momentarily. From the quiet and ominous opening to the silent destruction of the Williamsburg Bridge (or whatever the Gotham equivalent of the Williamsburg Bridge is called), this thing is nearly perfect.
Sure, you can't really understand Bane all that well (for reference, he says "I'm Gotham's reckoning" in that part where you think he says "rectum"), but so what? Between the glimpsed action (Catwoman power!), the tortured brilliance of Christian Bale's Bruce Wayne, and a heavy dose of Joseph Gordon-Levitt, "The Dark Knight Rises" looks like the movie of the summer. Not that you didn't assume that anyway. The only real issue? An almost complete lack of Marion Cotillard. Maybe she's still stuck in limbo.
"The Dark Knight Rises" is out in theaters on July 20.
"The Dark Knight Rises" and 29 Other Movies To Watch This Summer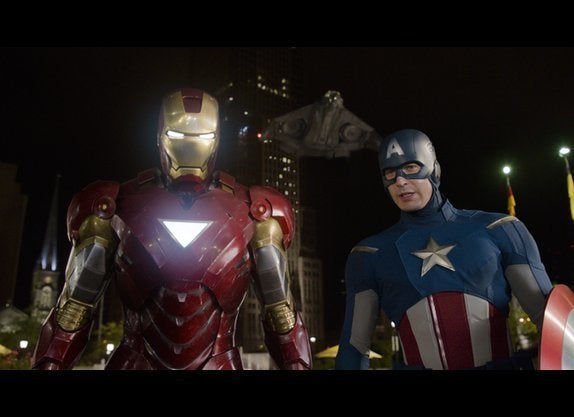 Summer Movie Preview 2012
Support HuffPost
The Stakes Have Never Been Higher
Popular in the Community