The shooting at an Aurora, Colo., movie theater screening of "The Dark Knight Rises" Friday underscored a chilling trend: While gun violence has plummeted over the decades, mass murder has increased slightly.
Single-victim gun killings have dropped more than 40 percent since 1980, according to 2010 FBI crime data. But the total number of people dying in attacks that claimed four or more victims has climbed from an average of 161 a year in the 1980s to 163 between 2006 and 2008, according to FBI statistics.
Shooting massacres do not mirror the more volatile statistical curve of individual gun violence. Recent incidents -- such as the shooting at a Toronto shopping mall in June -- make it seem as if rampages are on the rise, but they have been a fact of life for a long time and will remain that way, said Jack Levin, a criminology professor at Northeastern University and author of "Extreme Killing."
"They're not decreasing, because the motive in mass murder is so different from the motivation for single-victim murders," Levin told The Huffington Post. "These are well-planned crimes ... Mass killings don't depend on any given time."
Most mass murderers seek revenge of some sort, Levin said. In contrast, individual killings are mostly sparked by flared tempers, such as an argument in a bar where someone suddenly pulls a gun, Levin said. The frequency of one-on-one gun encounters is far more susceptible to changes in social climate and law enforcement, he added.
One-on-one violence also usually involves a small-caliber handgun while mass killers often opt for an semi-automatic weapons to kill as many as possible, Levin said. The amount of lives lost seizes our attention, magnifying their impact.
Between 1980 and 2008, 4,685 people died in 965 mass-murders, a Scripps-Howard study of FBI data revealed. Despite recent headline-grabbing incidents -- such as Binghamton in 2009 and the Tucson shooting in 2011 that nearly killed for Rep. Gabrielle Giffords -- group murders have remained close to the average of 20 a year for decades, according to USA Today.
Gary LaFree, a criminology professor at the University of Maryland, told msnbc.com that the crime rate is at its lowest since World War II.
But to Levin, the prospect of mass murder will remain frighteningly steady. "I don't think there's very much we can do about it," he said.
Support HuffPost
The Stakes Have Never Been Higher
Related
Before You Go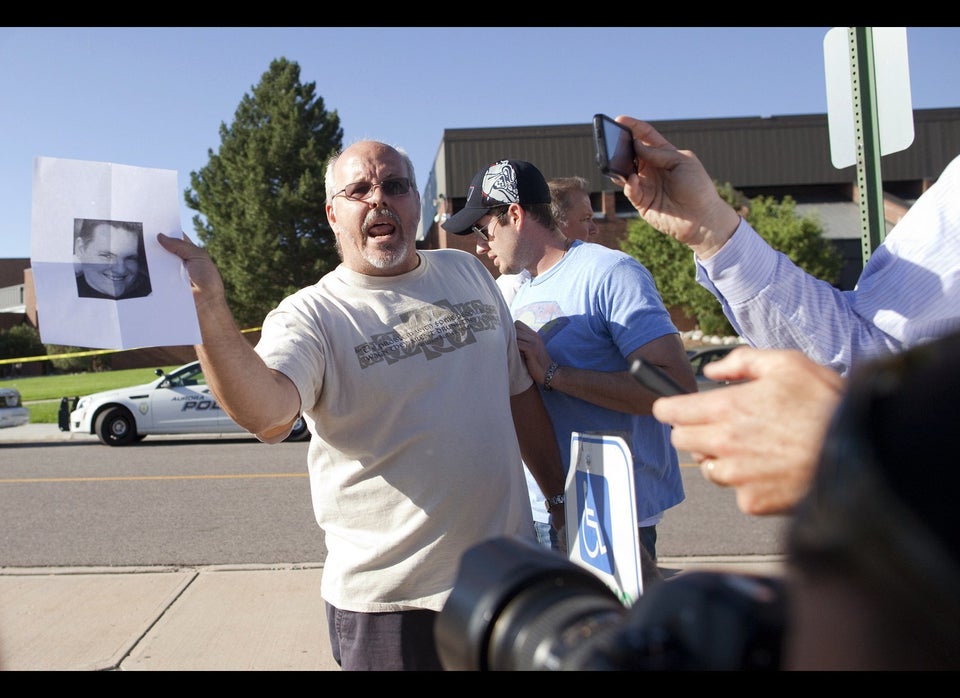 Batman Premiere Shooting At Century 16 Cinema
Popular in the Community