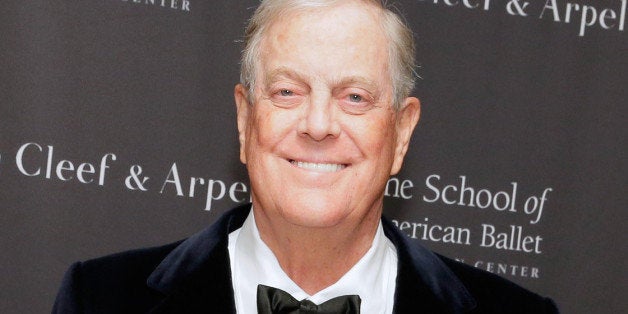 Overall, independent groups, led by the Koch brothers' Americans for Prosperity, accounted for 49 percent the $62.2 million in broadcast and national cable television advertising purchased for the 2014 elections from Jan. 1, 2013, through April 24, 2014, the report found.
Source: Wesleyan Media Project.
"The 2014 campaigns are currently dominated by interest group advertising," Erika Franklin Fowler, co-director of the Wesleyan Media Project, said in a statement. "And the bulk of the interest group money is coming from dark money groups who don't disclose their donors."
This dark money is largely focused on supporting Republican candidates, and the leading spender is Americans for Prosperity. The dark money nonprofit group founded by the billionaire Koch brothers has spent $9 million so far on broadcast and national cable television advertising, according to the report. This total accounts for 29 percent of the $30 million total spent by independent groups during the time period, and 47 percent of the $19 million in pro-Republican independent spending.
The majority of the 2014 advertising spending reviewed by the Wesleyan Media Project is focused on Senate races, where Republicans hope to win control of the chamber. The total Senate spending was $43.1 million, compared to $19.1 million for House races. Most of these Senate races have seen their spending dominated by independent groups.
Of all November races still to be fought (the report also covers special elections in Massachusetts and New Jersey), the most spending and ad volume has been in North Carolina. Sen. Kay Hagan (D-N.C.) has been target No. 1 of the Koch brothers and Americans for Prosperity.
Independent group spending ranges from 60 to 90 percent of all advertising for the Senate races in Alaska, Arkansas, Kentucky, Louisiana, Michigan and North Carolina, the report found.
Source: Wesleyan Media Project. Top Senate Races refers to the top races by advertising volume.
The majority of Democratic spending in both Senate and House races so far has come from candidates and political parties. However, independent group spending for the Democrats is up dramatically from 2012, when Dems questioned the embrace of the Supreme Court's Citizens United decision and its super PAC and dark money spawn. The report found Democratic independent groups have spent $11.4 million on the 2014 elections, compared to $7.7 million spent over the same time period in 2012.
The largest growth in Democratic independent spending has come in Senate races, where groups dropped $7.5 million, compared to $2.9 million in the same time period in 2012. Leading this push is Senate Majority PAC, which has spent $4.3 million so far.
The Wesleyan Media Project report also found that anti-Obamacare messages are taking up a predominant amount of space when it comes to independent spending. In Senate races, 35 percent of ads contain an anti-Obamacare message, and 29 percent of ads do in House races. Each and every unique ad run by Americans for Prosperity contains an anti-Obamacare message.
The advertising numbers in the report also reveal information by omission. Since the Wesleyan Media Project only surveyed broadcast and national cable buys, it's clear, based on previous media reports and press releases from independent groups, that a huge amount of ad spending is occurring on local or statewide cable.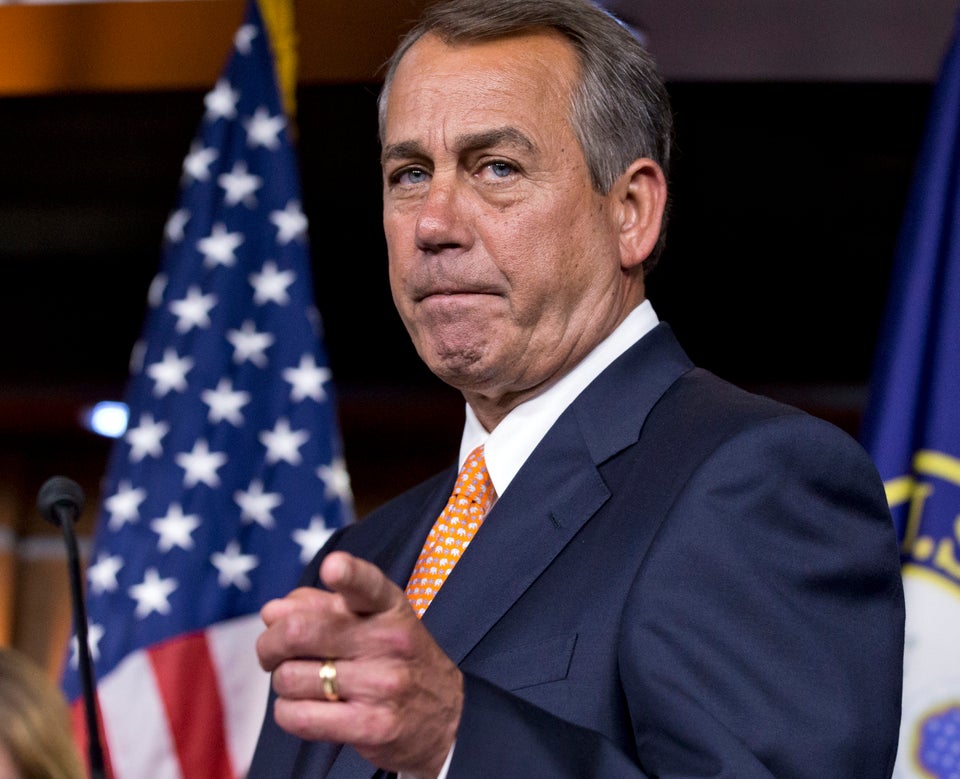 Conservatives Pointing Fingers