There may be a whole lot less dark money in federal elections after the Supreme Court allowed a lower court decision to go into effect on Tuesday invalidating a key regulation that created a loophole for undisclosed spending.
The decision came about after Citizens for Responsibility and Ethics in Washington, a liberal watchdog group, fought for the past six years to get the Federal Election Commission to enforce campaign finance laws against Crossroads GPS, a conservative nonprofit group founded by Karl Rove, a senior adviser to George W. Bush when he was president. CREW finally won its battle on Tuesday.
As of Sept. 18, any group that runs an independent expenditure ― election ads that expressly call for the election or defeat of a candidate ― in excess of $250 will have to disclose all political donors above $200.
"This is a great day for transparency and democracy," Noah Bookbinder, CREW's executive director, said in a statement. "Three courts, including the Supreme Court, have now rejected Crossroads' arguments for a stay, meaning we're about to know a lot more about who is funding our elections."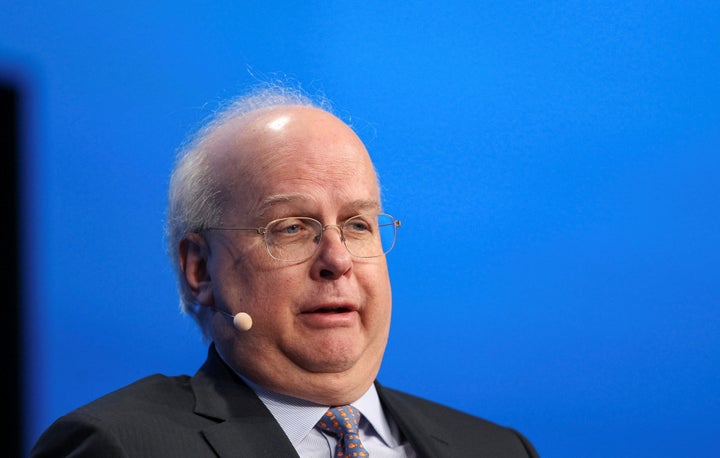 The decision will have a major effect on the 2018 midterm elections, as dark money groups will now have to disclose contributors if they spend $250 or more to advocate for or against the election of a federal political candidate.
Dark money spending exploded after the Supreme Court's 2010 Citizens United decision opened the door for corporations and unions to legally spend unlimited sums on elections as long as organizations remained independent from political parties and candidates' campaigns. Dark money groups have already spent $65 million on the 2018 elections, according to the Center for Responsive Politics.
Before the ruling went into effect, the top dark money spenders included the Republican-aligned business lobby U.S. Chamber of Commerce, the Democratic Party nonprofit Majority Forward and Charles and David Koch's Americans for Prosperity. If these groups spend another dollar to call for the election or defeat of a federal candidate, they will be required to disclose all contributors above $200 to their political operations.
This is happening as a result of six years of litigation by CREW. The group filed a complaint with the FEC against Crossroads in 2012. The complaint alleged Crossroads broke election law by spending more than 50 percent of its funds on political campaigns while failing to disclose its donors.
CREW's complaint relied on a Bloomberg report about a Crossroads fundraising event where Rove boasted to potential donors that a contributor had given $3 million to fund election ads to help Ohio Republican Senate candidate Josh Mandel's 2012 campaign against Sen. Sherrod Brown (D). Federal election law requires the disclosure of donors who donate to outside groups like Crossroads for the express purpose of supporting or opposing a specific candidate. Crossroads did not disclose that or any other contributor.
An investigative report by the FEC general counsel found that Crossroads didn't comply with certain campaign finance laws but also stated that the regulation mandating disclosure only when a donor explicitly gives money to fund ads in a particular race allowed the group to keep donors hidden. FEC commissioners split along ideological lines, 3-3, on whether Crossroads violated campaign finance rules and on whether to close the file on the group, effectively killing CREW's complaint.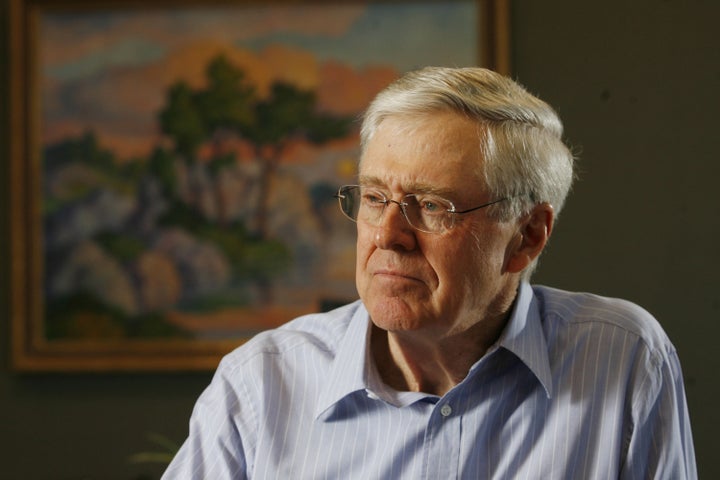 CREW filed a lawsuit in 2016 in response to this dismissal and challenged the underlying regulation that protected Crossroads and all other dark money groups from disclosing their donors.
D.C. District Court Judge Beryl A. Howell ruled in favor of CREW and overturned the regulation that restricted donor disclosure on Aug. 3. She determined that the regulation at issue, "blatantly undercuts the congressional goal of fully disclosing the sources of money flowing into federal political campaigns."
Crossroads filed a motion with the D.C. Court of Appeals to prevent the decision from going into effect, pending appeal. The court denied Crossroads' request on Sept. 15, but Chief Justice John Roberts quickly approved a temporary emergency motion to stop the decision. This decision by Roberts was likely to provide enough time for the full court to convene and discuss the matter. Finally, the court unanimously decided to deny Crossroads' emergency motion to block the decision from going into effect on Tuesday.
"I'm pleased with the results," Ellen Weintraub, a liberal FEC commissioner, told HuffPost.
The FEC will likely convene soon, according to Weintraub, to discuss and release guidelines for groups on how to comply with the new disclosure rules. The commission will not be able before the election to issue any regulation to replace the old one invalidated by the court, as it has to abide by federal laws allowing a long public comment period. "The timing's not great," Weintraub said.
Dark money groups will likely either stop spending money on the 2018 midterm elections to avoid having to disclose their donors or shift tactics.
The court ruling covered only independent expenditures — for ads or other efforts that call for the election or defeat of candidates. The ruling does not cover electioneering communications, better known as issue ads, which applies to spending by outside groups that stops short of calling for the election or defeat of a candidate. That could be an ad that names a candidate and says terrible things about the person but ends with a request for viewers to call the candidate's office and say how they feel.
Still, this is a major disturbance for the 2018 campaign strategies of both political parties.
Support HuffPost
The Stakes Have Never Been Higher
Popular in the Community