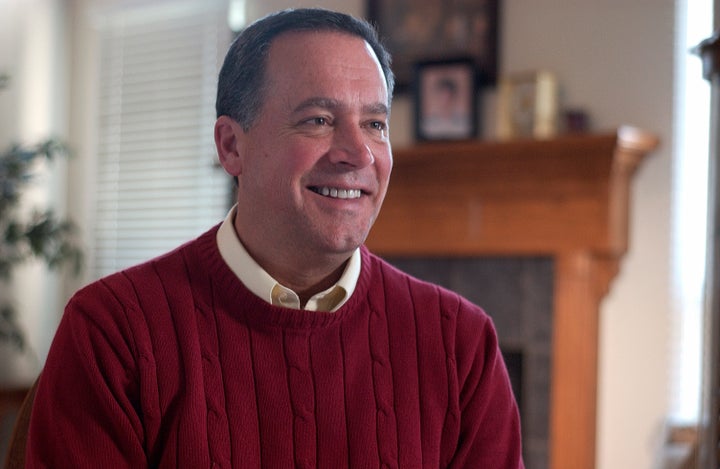 WASHINGTON -- A former congressional candidate is taking the Internal Revenue Service to court for its failure to enforce its laws governing political activity by nonprofits organized under the social welfare section of the tax code.
Dr. David Gill, the 2012 Democratic candidate in Illinois' 13th district, and Citizens for Responsibility and Ethics in Washington (CREW) are suing the IRS for allowing the "dark money" nonprofit American Action Network to spend $1.5 million against Gill while enjoying tax exemption and donor anonymity.
Gill and CREW have alleged that the IRS improperly interpreted tax law when it promulgated regulations for social welfare nonprofits, stating that they must be "primarily" focused on social welfare. In contrast, the federal statute states that these nonprofits must be "exclusively" focused on social welfare.
This interpretation has been highly controversial ever since the 2010 Citizen United decision allowed corporations -- including nonprofit corporations -- and unions to spend freely on elections. Since then, social welfare nonprofits have become a huge force in federal elections, with spending exceeding $300 million in the 2012 campaign.
"This lawsuit represents an effort to force the IRS to deal with the disastrous situation it helped create," said CREW Executive Director Melanie Sloan. "The IRS will not be able to maintain its silence in court."
"It is offensive that the IRS turns a blind eye to reality and allows partisan political groups to seek refuge in a provision of the IRS code that is meant to govern organizations such as volunteer firefighter companies and homeowner organizations," Dr. Gill said.
The IRS told HuffPost that they do not have a comment and typically don't comment on pending litigation.
"This is a tired, long-since-settled argument from a George Soros-tied left-wing front group and a failed candidate with an extreme ideology, looking to blame anyone but himself for losing his fourth-straight congressional election," said Dan Conston, communications director for the American Action Network, in a statement. "The American Action Network's significant advocacy efforts for center-right causes are well-established, and the Network continues to keep its primary focus on those non-electoral activities, as required by law. The Courts and the IRS have rightfully concluded that a group like ours should have the right in a limited fashion to advocate for candidates that share our beliefs as well as the beliefs themselves."
The civil lawsuit was filed on Tuesday in the U.S. District Court for the District of Columbia under provisions of the Administrative Procedure Act allowing complainants who have suffered sufficient harm from federal regulations to file suit against them.
Dr. Gill said he believes that his razor-thin defeat on Nov. 6, 2012, was due to misinformation about his support for Medicare spread by American Action Network's ads. One ad stated that Gill's support for single-payer health care meant that he wanted to eliminate Medicare.
"As I went around the district, I was told that people who were going to vote for me changed their minds to save Medicare," Gill said.
Gill lost by just 1,002 votes to Republican Rodney Davis. The Davis and Gill campaigns combined to spend $2.7 million on the entire election, just $1.2 million more than the spending by American Action Network. Spending by American Action Network outpaced both Gill and Davis' individual campaign spending. The only group spending more than American Action Network on the race was the Democratic Congressional Campaign Committee, which spent nearly $2.9 million on the race.
American Action Network was the only social welfare nonprofit that spent a significant sum on Gill's race on either side of the aisle.
CORRECTION: A previous version of this post misstated the amount spent by American Action Network against Gill in 2012 as $2.6 million; they spent $1.5 million.
This post has been updated with comment from the AAN.
CORRECTION: A previous version of this article incorrectly identified the court in which the lawsuit was filed. It is the U.S. District Court for the District of Columbia, not the U.S. Court of Appeals for the D.C. Circuit.
REAL LIFE. REAL NEWS. REAL VOICES.
Help us tell more of the stories that matter from voices that too often remain unheard.
BEFORE YOU GO
PHOTO GALLERY
Obama's Fist Bumps