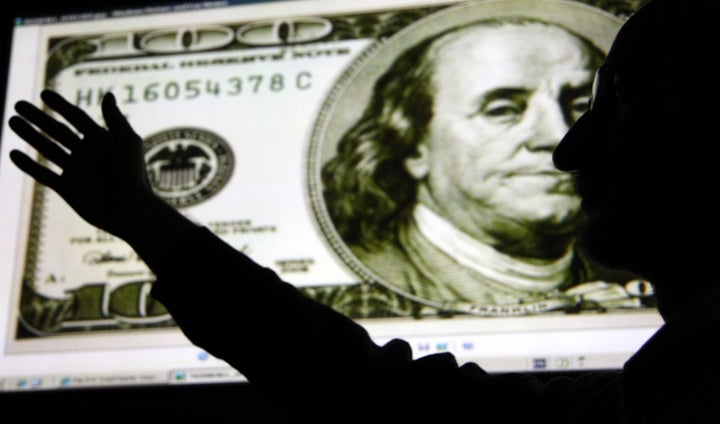 WASHINGTON ― Just two weeks ago, the newspaper in Jackson, Mississippi, reported that the state Supreme Court contest between incumbent Justice Jim Kitchens and Court of Appeals Judge Kenny Griffis "hasn't generated the nastiness of some prior high court races." At the beginning of October, The Clarion-Ledger called the race a "low key" affair with "both candidates saying they like each other."
That was all before the conservative Center for Individual Freedom started running an attack ad that accuses Kitchens of "siding with child predators." The ad, which the Virginia-based nonprofit has spent at least $270,000 to air, slams Kitchens for his decisions in the case of "three monsters" who "repeatedly raped a 4-year-old girl" and another case involving a "man who pleaded guilty to beating a 2-year-old girl to death." It ends by asking the viewer to call Kitchens and tell him to "stop siding with child predators."
"What had once been a congenial, collegial kind of activity has taken a turn towards the negative," said Pam Johnson, communications director for the Kitchens campaign.
The top judicial race in Mississippi this year is not the only one targeted by the Center for Individual Freedom. In Ohio, the group has produced ads touting Judge Pat Fischer for his tough-on-crime rulings. In Louisiana, it has run negative spots against Judge Jimmy Genovese, who is backed by trial lawyers, and in support of his opponent Judge Mary Castle, who is supported by business groups.
The Louisiana ads tar Genovese for tossing out "a conviction of a repeat child molester" and overturning "a conviction of a man found guilty of attempted forcible rape." The Center for Individual Freedom is the state's top outside spender on political advertising this year.
But the Center for Individual Freedom is likely not concerned with criminal justice policies or the harsh application of the law against criminal defendants ― despite all those ads.
The group was founded in the late 1990s as a front for the tobacco industry, which was trying to avoid liability for its decades of lying about the dangers of smoking. Since then it has become a dark-money hit group for a range of corporate interests looking to hide their attempts to influence issues and elections.
Two of the judges supported by the Center for Individual Freedom denied any knowledge of the group or why it got involved in their races.
"Judge Castle was not aware of the Center for Individual Freedom until she saw an ad they were running, praising her record," Marie Centanni, a spokeswoman for Castle's campaign, said in a statement.
Griffis told The Huffington Post, "When you say the name of the group, I don't know who that is." (And neither do most voters.)
There is little available evidence to indicate why the Center for Individual Freedom seeks to influence these three judicial elections. The dark-money group does not disclose its donors. It did not respond to a request for comment. And it has not indicated a position on any relevant court cases in those states. All that leaves is speculation based on the group's past behavior and associations.
The Center for Individual Freedom has routinely run campaigns in conjunction with the DCI Group, a Republican-leaning corporate public relations and lobbying firm based in Washington, D.C. The DCI Group was also founded by strategists and lobbyists for the tobacco industry, and it has built a reputation as one of the most adept manipulators of public opinion in Washington.
DCI has worked with Microsoft to fight a Justice Department case accusing it of antitrust violations, McDonald's to counter the book and movie "Super Size Me," AT&T and other communications companies to defeat net neutrality rules and discourage municipal broadband, Exxon Mobil to discredit climate change science, and the trucking industry to beat back driver safety regulations, among many, many other corporations and their trade groups.
More recently, the center has helped the DCI Group to promote the interests of billionaire hedge fund managers trying to salvage their investments in distressed Puerto Rican debt. The center ran millions of dollars' worth of ads in opposition to congressional legislation aimed at helping the island avoid bankruptcy. The legislation, which passed, also prioritized the payment of other debts over those held by the hedge funders.
Moreover, this isn't the first time the Center for Individual Freedom has jumped into electoral politics. The group ran ads in judicial races in Alabama in 2008 and Michigan in 2014. Crossroads GPS, another dark-money group, gave millions to the Center for Individual Freedom and it spent millions to support Republican congressional candidates in 2012.
The fact that the public doesn't know why the Center for Individual Freedom has decided to parachute into the 2016 races is a problem.
"The role of secret money leaves voters in the dark," said Alicia Bannon, senior counsel at the Brennan Center for Justice's Democracy Program. "In judicial races, it's part of the problem because it obscures the conflict of interest that could appear before the courts."
The Brennan Center is one of the leading advocates for ending judicial elections. As the Supreme Court has confirmed in rulings like Caperton v. Massey and Williams-Yulee v. The Florida Bar, the election of judges can lead to conflicts of interest, actual or perceived. Lawyers and corporations contribute to judicial candidates who may rule on cases they bring.
Four years ago, a dark-money group in Montana helped elect a state Supreme Court justice. The Montana Growth Network received a whopping $400,000 from two billionaire landowners who were suing to overturn a law that permitted public access to waterways, including on their land.
Indeed, since the Supreme Court's 2010 Citizens United decision, supposedly independent groups like the Center for Individual Freedom have spent increasing amounts on judicial races. The Brennan Center released a report this October showing that outside groups had already set a record with $14 million dropped on TV advertising in 2016 judicial contests.
The Center for Individual Freedom isn't the only outside group or the only side spending money on the Louisiana, Ohio and Mississippi races. In Louisiana, a political action committee called Restore Our Coast is supporting Genovese. The PAC is funded by attorneys for those who are suing oil companies for environmental damage. The Republican State Leadership Committee, a group that works to elect Republicans in state legislative and judicial elections, is spending big to support Fischer in Ohio. And in Mississippi, Griffis is backed the Mississippi Manufacturers Association and Mississippi Realtors.
The involvement of dark-money groups like the Center for Individual Freedom, with their unclear agendas, has an additional pernicious effect. The common use of tough-on-crime rhetoric in their ads appears to affect how judges sentence criminal defendants.
"There is a growing body of evidence that judges are more likely to sentence harshly in election years," Bannon said. "As states see more television ads in races, judges are more likely to vote in favor of tough sentences for criminal defendants."
"I don't like them. Nobody asked me if I wanted them."
For the moment, the main concern in Mississippi is the bitter edge that the Center for Individual Freedom's ads have suddenly injected into the race.
"I don't like them," Griffis said of the spots attacking his opponent. "Nobody asked me if I wanted them."
"I spent too much time working on a campaign to bring my positive message to the voters of Central Mississippi," he added.
But Griffis did suggest that the questions raised about his rival's record ― "that he's voted to reverse a large number of criminal cases" ― were legitimate.
"Our candidate Justice Kitchens and his opponent had agreed early on that they would conduct positive campaigns," said Johnson. "And when this began, Justice Kitchens reached out to his opponent more than once and asked him to decry these ads and he refused to do it."
HUFFPOST READERS: What's happening in your state or district? The Huffington Post wants to know about all the campaign ads, mailers, robocalls, candidate appearances and other interesting campaign news happening by you. Email any tips, videos, audio files or photos to scoops@huffingtonpost.com.
Before You Go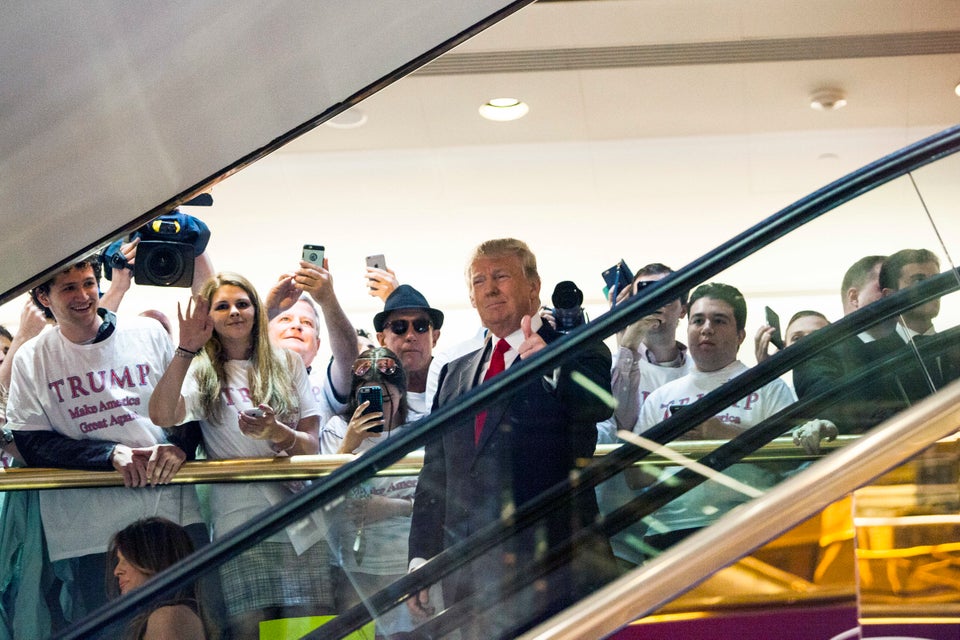 Best 2016 Election Photos
Popular in the Community