WASHINGTON -- Crossroads GPS, the "dark money" behemoth founded by Karl Rove, reported on its 2012 tax return that it spent 60 percent of its $188 million budget last year on nonpolitical activity. But a closer examination of that election-year spending reveals little difference between Crossroads' political and self-declared nonpolitical efforts.
The secretive, conservative nonprofit reported spending $74.5 million on nonpolitical advocacy during the election year and an additional $35 million on nonpolitical grants, according to an Internal Revenue Service form posted online by the ethics watchdog group Citizens for Responsibility and Ethics in Washington. The vast majority of this -- $67.8 million, according to Crossroads' press releases -- was spent on television ads and online media hitting President Barack Obama in swing states and attacking 10 vulnerable Senate candidates and one House candidate up for reelection.
In one so-called issue ad, Crossroads GPS criticized Sen. Sherrod Brown (D-Ohio) for supporting "Obama's $453 billion tax increase." Another issue ad said, "Brown's latest vote could mean tax hikes on the small businesses Ohio depends on to create jobs."
Identical lines of attack came up in Crossroads' political advertising against Brown. One explicitly political ad hit the senator for supporting "President Obama's $453 billion tax increase" and backing "President Obama's new small business tax burdening Ohio's small businesses and threatening job creation." (Brown won his reelection race.)
How much money Crossroads GPS spends on issue advocacy is a key question. Federal tax laws require certain tax-exempt groups to spend more than half of their time and money on nonpolitical "social welfare" activities. And that tax-exempt status is necessary for Crossroads GPS to maintain its much desired donor anonymity.
"What is at stake is disclosure," said Paul Ryan, a lawyer at the watchdog Campaign Legal Center, which has filed complaints with the IRS over the tax-exempt status of Crossroads GPS and other groups.
Since the Supreme Court's 2010 Citizens United ruling, which allowed independent groups to spend unlimited corporate and union money in elections, Crossroads GPS and other groups have put the rules governing tax-exempt status to the test. The spending by these groups -- labeled "dark money" because the names of those who donate to them are not made public -- soared to more than $400 million during the 2012 election cycle, according to a report by The Huffington Post. Dark money groups reported just over $300 million of this to the Federal Election Commission as political spending.
"Crossroads is aware of the laws concerning issue advertising and follows them closely," Crossroads spokesman Jonathan Collegio said.
Crossroads did provide the FEC with a list of amounts given by its donors, but excluded their names. The list shows that the dark money largely comes in million-dollar denominations. The group received 53 donations of $1 million or more, accounting for 89 percent of the total amount raised last year. Four donations of $10 million or more, including one $22 million contribution, accounted for one-third of the group's 2012 funds.
Most of the nonpolitical issue advocacy reported by Crossroads GPS was nonetheless directed at the presidential contest and aired in key battleground states. The group announced two issue ad campaigns of $25 million each targeting President Obama in 2012.
A New York Times report on one such issue ad showed how political considerations shaped it. The spot featured a softer message than most, with a mother discussing her disappointment with the president after having supported him in 2008.
According to the Times, Crossroads used focus groups to test anti-Obama messages in its issue advocacy. Crossroads GPS President Steven Law told the newspaper that the focus groups revealed that many Americans "are not interested in being told they made a horrible mistake" in voting for Obama in 2008. "The disappointment they're now experiencing has to be handled carefully," Law said.
Ryan assesses such issue ads more bluntly. Crossroads GPS focused its "spending in 2012 in presidential battleground states in close proximity to an election, and we believe that their claiming that they're issue ads and not candidate election ads is a sham," he said.
Meanwhile, Crossroads GPS is still awaiting a decision by the IRS on approval of its tax-exempt status. Social welfare nonprofits can either apply for exempt status or self-declare it. Either way, the group can then remain active while the IRS makes a formal determination.
The $35 million in nonpolitical grants by Crossroads GPS last year also raises potential questions regarding the distinction between political and nonpolitical spending. Crossroads gave these grants to "501(c) organizations that share Crossroads GPS' goals of promoting limited government, lower taxes, reducing the national debt, repealing Obamacare and expanding individual freedom in order to aid these organizations in their own social welfare and educational missions," according to a note from Collegio attached to the 2012 tax form.
The largest supposedly nonpolitical grant was a $26.4 million gift to Republican strategist Grover Norquist's Americans for Tax Reform. But based on that group's reporting to the FEC, it likely turned some of the Crossroads money to political purposes.
According to the Center for Responsive Politics, Americans for Tax Reform raised $31 million in 2012 and reported $15.8 million in political advertising to the FEC. This means that some of the Crossroads grant, meant solely to further the group's social welfare purpose, appears to have been spent on express political advocacy. This has already sparked a complaint to the IRS from the Citizens for Responsibility and Ethics in Washington.
Before You Go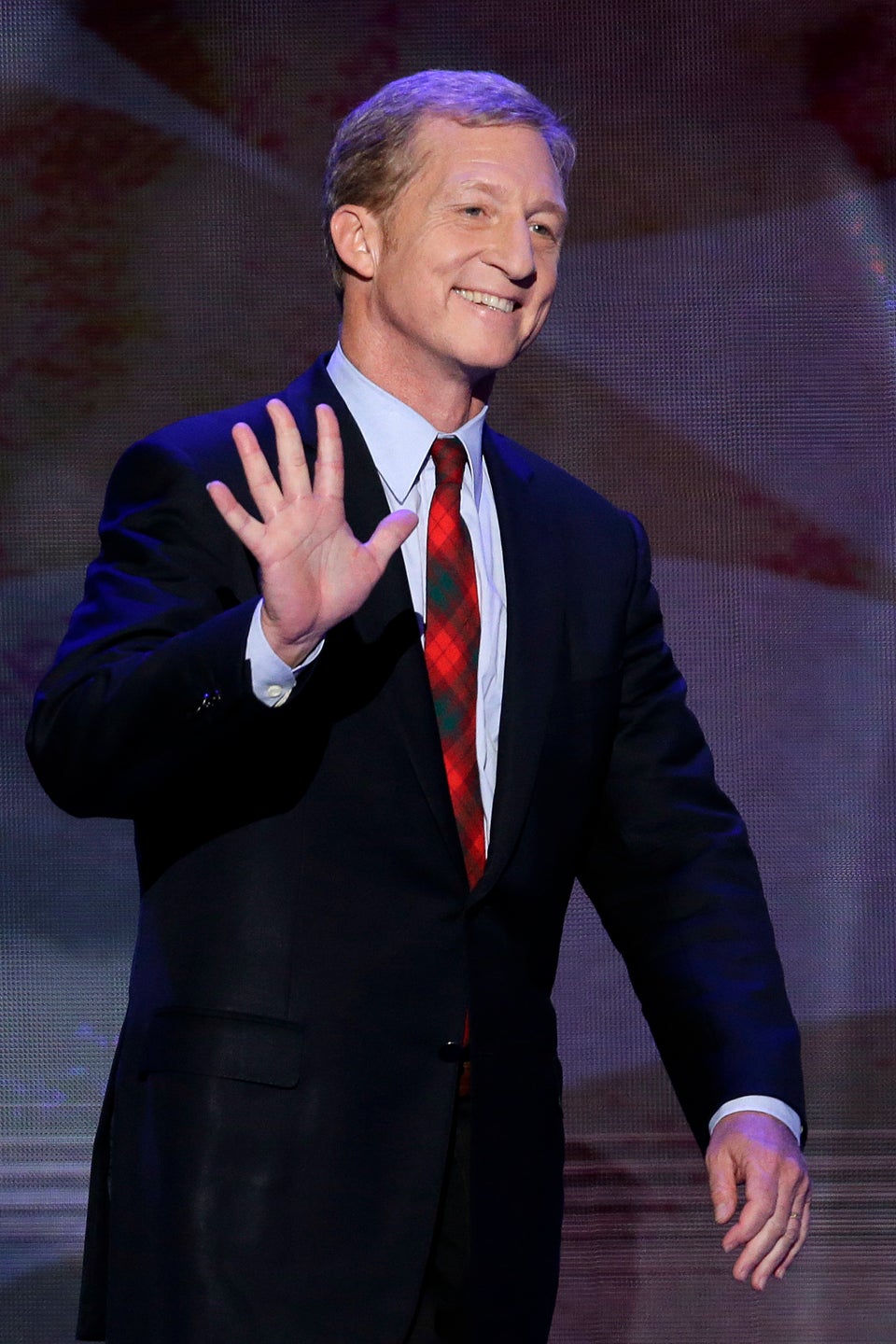 2014 Election: $500,000-Plus Super PAC Donors
Popular in the Community